Check back next year for Manitou Springs Fruitcake Toss 2018 information!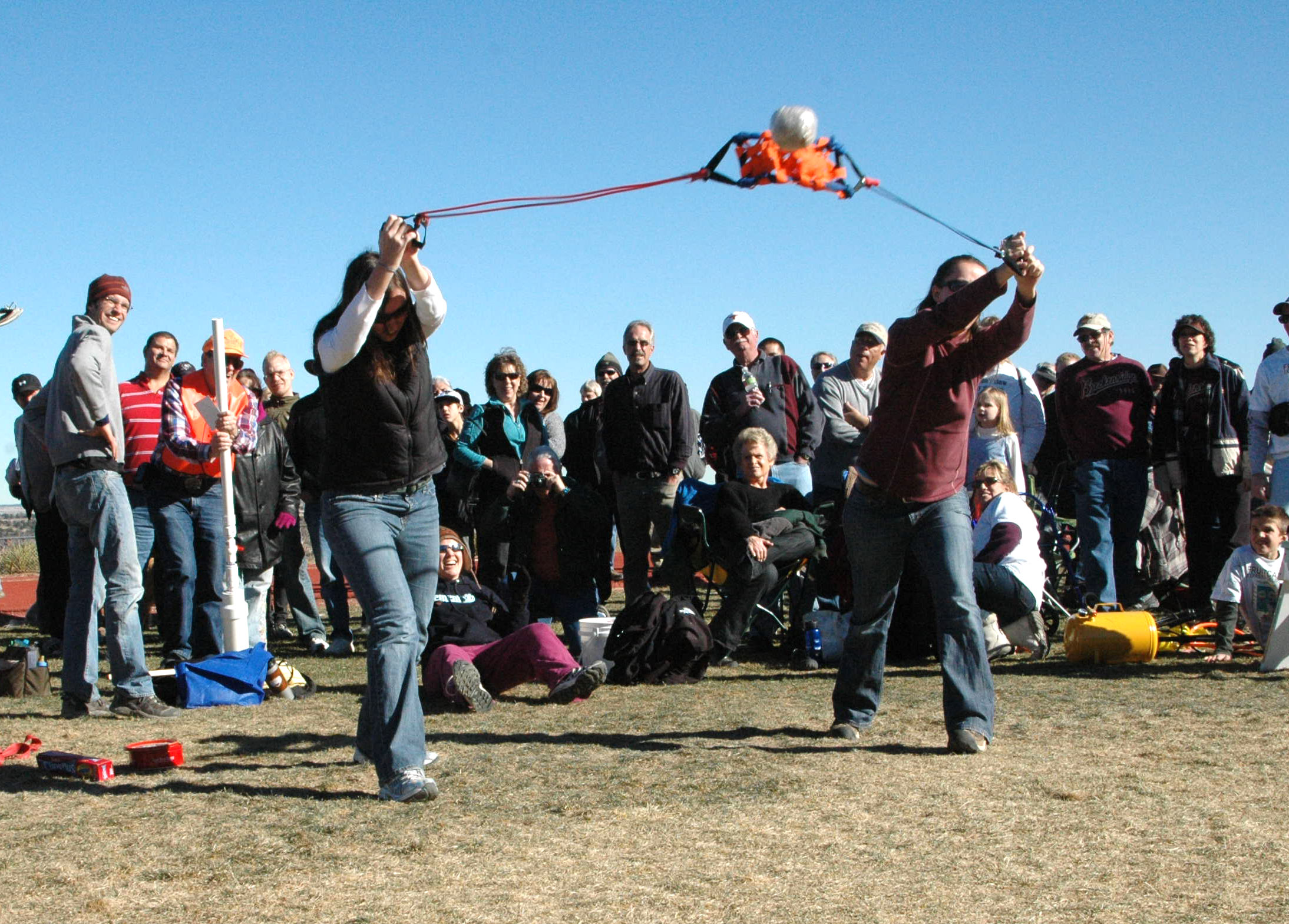 The fruitcakes will fly once again in downtown Manitou Springs! Join in for some old-fashioned tossing of those maybe not so beloved holiday desserts. There will also be a fruitcake costume competition, libations and a fruitcake bake-off!
A limited quantity of fruitcakes are available to rent, however, people are encouraged to bring their own fruitcake.
Event Information
When: 2018 dates TBD
Where: Manitou Springs Memorial Park
Cost: One non-perishable food item is suggested for attendance. All food items will be donated to a Manitou Springs food bank.
Events for All Ages
Distance
Accuracy
Team Toss
Speed
Best "Balance"
Knock Down the Fruitcake
Prizes for all events will be awarded as well as an overall winner.
Too Good to Toss Fruitcake Bake -Off
Although participants will be tossing the traditional cakes, there will also be a fruitcake bake-off. Local bakers will compete for the title of Fruitcake King or Queen as determined by the community. Winners will be based off who makes the best organic, non-GMO, natural fruitcakes. For more information, email Fruitcaketoss@gmail.com.
history of the Manitou Springs Fruitcake Toss
This one-of-a-kind event, where enthusiasts traveled from all over to compete for trophies and bragging rights, has been a community highlight for more than 22 years. The great fruitcake toss is the event of the winter season as the hapless dessert is launched into space with a variety of mechanical and pneumatic devices.
Competitions have included the Hand Toss, Kid's Toss, Launch, Pneumatic Gun or Canon, Team Catch or Accuracy division. The cost of competing is simply a non-perishable food item, to be donated to the Westside Cares food bank.
For more information, visit their website.