COS Group Travel Itinerary
If you are a tour operator or reunion planner and are looking for individually customized group travel itinerary and trip ideas, let us help you.
---
Our experienced planners know the ins and outs of the Colorado Springs region and can help plan an amazing itinerary as a complimentary service to you. Please contact Floy Kennedy by phone at 719.685.7635 or by using our contact form.
Ancient Rocks and Ancient Culture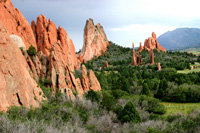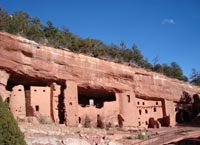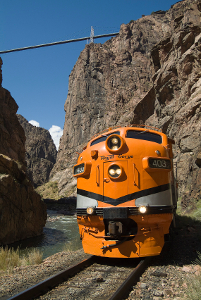 On your trip to Colorado Springs, make sure not to miss the breathtaking beauty of the Garden of the Gods rock formations and learn about the ancient culture of Southwest Indians.
Royal Gorge-ous!
From amazing landscapes to extreme engineering to wild west shows, Cañon City and the Royal Gorge provide unique stops for any family expedition.
Find more things to do in Canon City.
Giddy Up, Cowboy!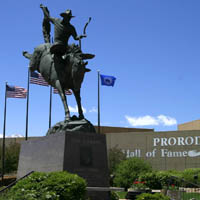 Always wanted to live out your dream of becoming a cowboy? Take this opportunity to immerse yourself in the culture of the American West. Ride, eat, and learn about the lifestyle of the American cowboy.
Military, Mining, and Museums
From the history of Colorado's past to the young people that make up part of America's future, explore Colorado's beauty and industry.
---
For personalized help and professional attention, please contact our Motorcoach Group Department and we will be happy to suggest an exciting itinerary that is sure to "wow". Help us, help you!
Contact Floy Kennedy by email or call us at 800.888.4748 ext. 135.
The experienced staff of the Visit Colorado Springs CVB is eager to show you how to create an itinerary to complement your Colorado Springs event. Our How-To Guide will walk you through the process step-by-step and we are available to answer your questions about how to make an itinerary.
Step-by-Step Guide – How to Create an Itinerary
Review and answer the questions below – then use one of our many resources that can show you how to make an itinerary that is perfect for your group and your budget.
---