---
Meet up with MTB with Stacy in Red Rocks Canyon Open Space to brush up on your mountain biking skills. Enjoy gorgeous views, flowy trails and receive guidance to make you a better rider!
When: April 20-22, 2018 & May 4-6, 2018
Time: 7am - 6pm
Where: Colorado Springs
Earth Day at Garden of the Gods is a special celebration that strives to bring the community together and celebrate the earth that we all enjoy. Many fun and free family activities at both Rock Ledge Ranch and the Garden of the Gods Visitor & Nature Center await.
When: April 21st
Where: Colorado Springs
Cost: Free
In combination with the Garden of the Gods Nature and Visitor Center, celebrate the environment at Rock Ledge Ranch on this free day! Historic homes will be open, as well as the Blacksmith Shop and General Store. Bring a picnic and come have a great time while supporting the Ranch!
When: April 21, 2018
Where: Rock Ledge Ranch
Cost: Free event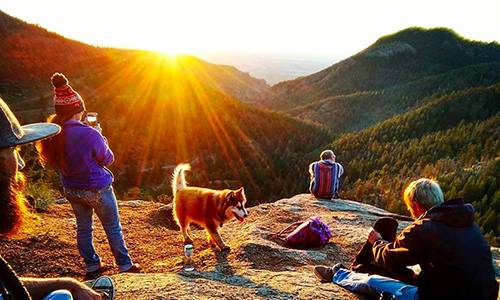 Photo Credit @therealkylehendrix
In conjunction with Earth Day and the Great American Clean Up, join the Friends of Cheyenne Cañon for our Spring Cañon Clean-up. This will be a trail clean-up day – we'll be cleaning up trash around the park. This event is great for the whole family (those under age 18 must be accompanied by an adult).
When: April 21, 2018
Where: Cheyenne Cañon
Cost: Free
Shooks Run Creek Cleanup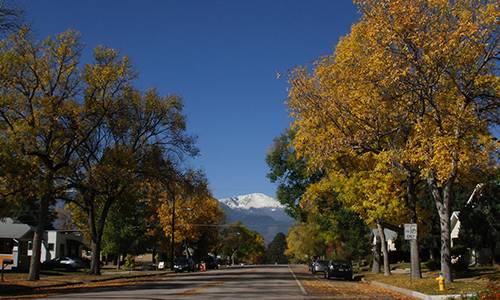 Celebrate Earth Day by helping clean up a neighborhood creek. Be sure to wear sturdy shoes and bring gloves. The cleanup will take place on the creek from Uintah Street south to Pikes Peak Avenue. Register and pick up trash bags at one of these locations: Prairie Dog O'Byrne Park at 505 E Bijou Street (Bijou and Corona Streets) & North Shooks Run Park on Franklin Street just north of Willamette.
When: Sat, April 21, 9 am to 12 pm
Where: Shooks Run Creek
Cost: Free
Over 20 sites. Sign up at the Great American Cleanup Pikes Peak Partners website. Pro tip: sign up EARLY to choose the site you most want to visit, as numbers are limited and some sites tend to fill up.
When: April 21, 2018
Where: Location Varies
Cost: Free
Celebrate Earth Day at Colorado Wolf and Wildlife Center! The day will feature face painting, a scavenger hunt, a kid's wolf tour and Earth Day fun!
When: April 27, 2019
Where: Colorado Wolf and Wildlife Center
Cost: $35 adults, $15 kids