Every two years, our country embraces global unity through athletic competition. Lifetimes of dedication and hard work are captured in split seconds and millimeters of rigorous achievement. We cry with those who fall short, and we are lifted in the moments of brilliance that lead Team USA to victory.
In Olympic City USA, we live and breathe the Olympic and Paralympic Spirit every day. You can train like an athlete by hiking one of our many mountains or biking through Garden of the Gods Park. See where Olympic and Paralympic dreams begin at the Colorado Springs Olympic & Paralympic Training Center (*currently closed). Take a guided tour for an exclusive, behind-the-scenes look into the daily lives and training regiments of Team USA.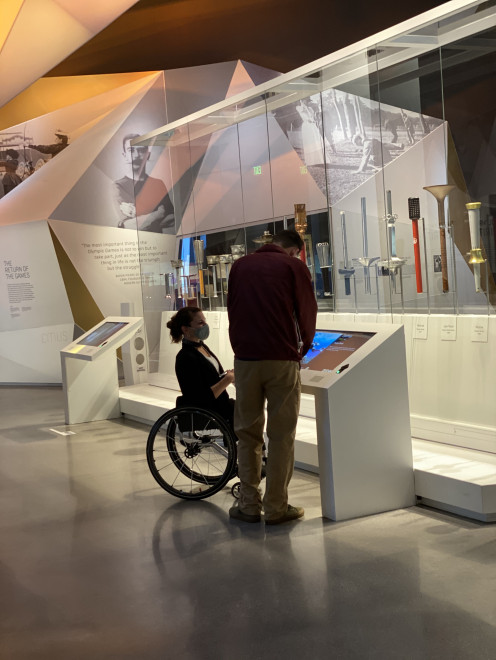 This culture of achievement and excellence makes Colorado Springs the ideal location for the first and only U.S. Olympic & Paralympic Museum and Hall of Fame. The monumental project has taken shape in the heart of downtown Colorado Springs and was designed to resemble the flowing movement of an athlete in motion. The world-class attraction seeks to showcase the entire journey of the games from birth in ancient Olympia to current Team USA hopefuls living and training in Colorado Springs every day.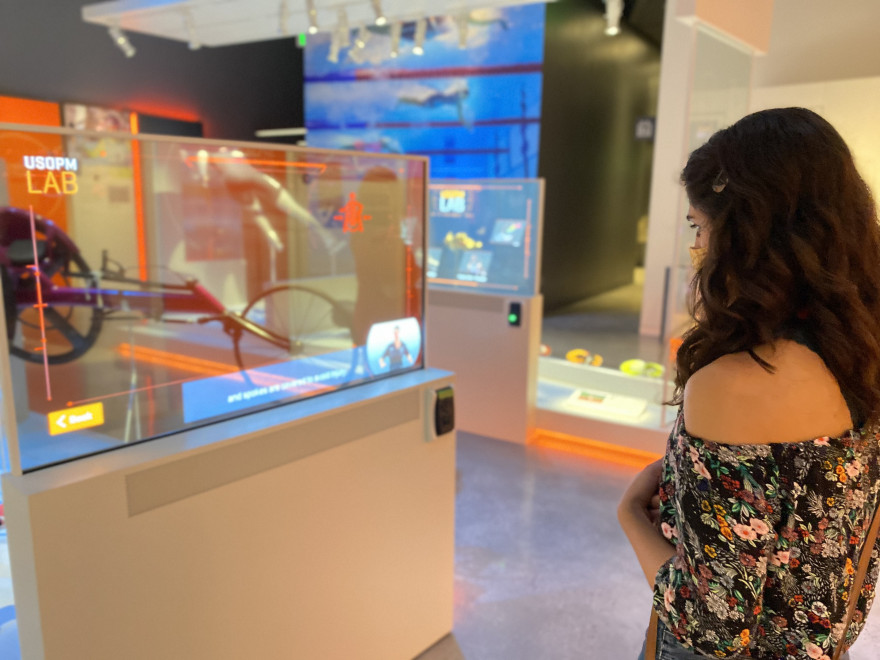 The site is one of, if not the most accessible, museum in the world with an array of tailored, high-tech exhibits. Team USA athletes have been involved and consulted throughout the entire project. The museum is extremely personalized - no guest will have the same museum experience twice.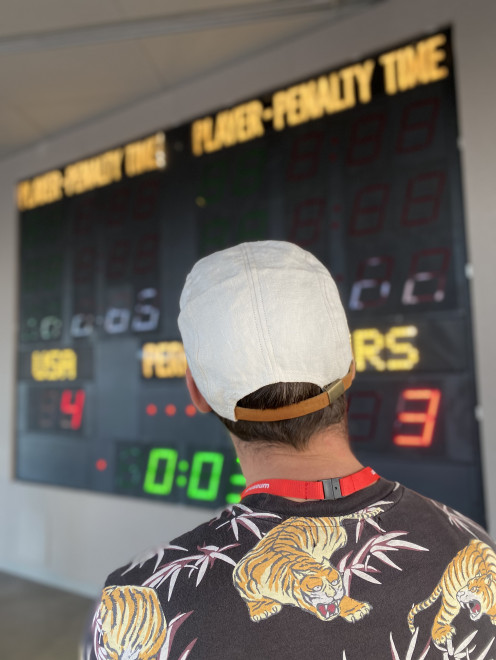 Guests are able to walk through a 360-degree immersive digital experience and feel what it's like to walk shoulder to shoulder with members of Team USA during the opening ceremonies. They also have an athlete training gallery that allows visitors to try six interactive sports including 30-meter dash, alpine skiing, archery, goalball, skeleton and sled hockey. The museum also features one of the most expensive Olympic medal and torch collections in the world.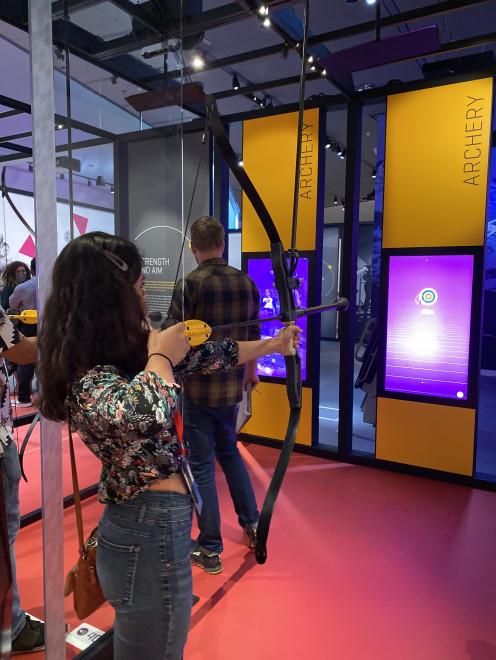 The location also has a cafe and an outdoor patio that is open to the public.
Quick facts:
13 galleries within the 60,000 square foot building
USOPM is part of the Olympic Museums Network (more than 30 sports museums around the world and lead by the IOC)
USOPM is the only comprehensive Olympic & Paralympic museum in the United States.
USOPM is the physical home for U.S. Olympic & Paralympic Hall of Fame, which has 154 members.
The Flame Café seats more than 150 guests.
The Museum Shop provides access to impressive and unique merchandise.