Cripple Creek & Victor Gold Mine
Put on your hard hat and get ready to step into a real, working gold mine.
---
Cripple Creek & Victor Gold Mining Company is a low-grade, surface mining operation located in Cripple Creek, Colorado. CC&V has been mining gold in the Cripple Creek Mining District since 1976.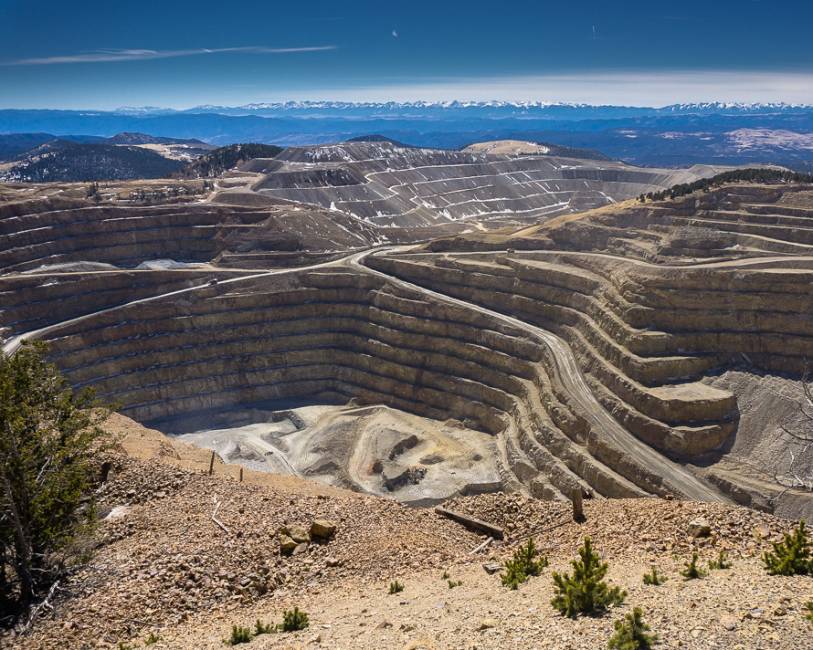 About the Mine
The Cripple Creek gold deposits occur within a seven-square-mile, 30-million-year-old, volcanic complex that erupted and intruded through rocks that are over one-billion years old. The rocks within the complex consist mostly of breccias, dikes, sills, and flows with minor amounts of fossil-bearing lake sediments, sandstones, conglomerates, and fresh-water limestone. The large variety of rocks and minerals make the location a gold miner's dream.
Gold Mine Tours
Goldmine tours of Cripple Creek & Victor Gold Mining Company offer the chance to see giant haul trucks, shovels and drill rigs in action in the large surface mine between Victor and Cripple Creek. All proceeds from the tours go to the Victor Lowell Thomas Museum.
---
Cost: $8.50 per person
When: are Memorial Day weekend to Labor Day; Monday, Wednesday – Saturday; 10 AM & 1 PM
Where: Tours originate at the Victor Lowell Thomas Museum in Victor, CO
Reserve online or call (719) 689-4211. No children under the age of 5 allowed on tours. Closed-toed shoes are required – no exceptions!
---