Butte Theater
This historic landmark has been a pillar of the community for more than a century.
---
Lose yourself in extraordinary live entertainment at the Butte Theater in Cripple Creek, where you can boo the villains and cheer for the heroes in classic melodrama style.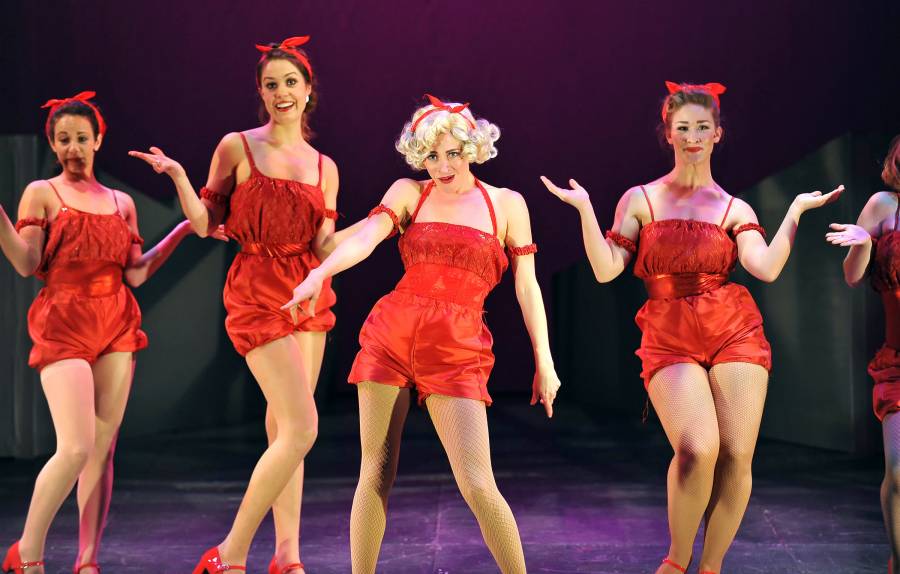 History
The Butte Theater began as the "Butte Concert and Beer Hall" in 1896, when proprietors Halbekann & Hertz featured nightly entertainment with the Ladies' Vienna Orchestra. Sometime later, the theater re-premiered as the Butte Opera House under the management of D.R. McArthur. Within two years, numerous clubs and lodges were sponsoring parties and benefits at the Butte on a regular basis. Today, The Butte Theater is run by The Butte Theater Foundation, a 501(c)3 non-profit that provides professional theatre, community programming and educational initiatives. Continuing the long tradition, this year the theatre is celebrating 70 years of Classic Melodrama performed in Cripple Creek.
Mountain Repertory Theatre
Mountain Rep is the resident Professional theater company of The Butte Theater and partners with The Butte Theater Foundation to bring a full season of professional shows to Cripple Creek. With a high-quality troupe of actors, musicians, directors and designers from all over the country, MRT performs 7 shows with a wide variety of classic, contemporary and original plays and musicals.
Visit The Butte Theater website for information on upcoming shows and events, and to purchase tickets.
---
Location
Butte Theater
139 E. Bennett Ave.
Cripple Creek, CO
Box Office: (719) 689-6410
www.buttetheater.com
---