E-Bike Share
Explore the city on two (electric) wheels.
Whether you're a daily commuter, street cyclist or just want to go for a cruise, PikeRide is a perfect way to spend your day in Colorado Springs.
PikeRide is elevating our community with a fun, healthy, planet-friendly and cost-effective way to get around. The electric-assist bikes make it super easy to get up small inclines, keep up with traffic and get going again once you've made a stop. To see more details and a current map of all hub locations, simply visit the PikeRide website or download the app for more information.
Get Started: Download the PikeRide mobile app from the App Store or Google Play to set up your account and add your credit/debit card information.
Pricing: Please visit the PikeRide website and scroll down on the home page or download the app for current pricing on a variety of plans.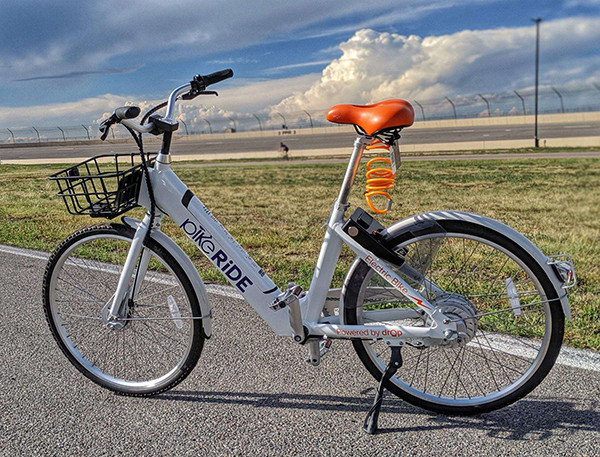 PikeRide bikes give you just enough assistance for a fun ride.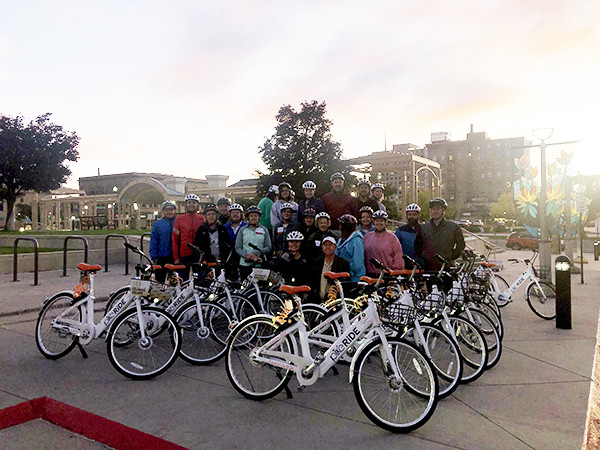 Group rides are a great way to start your day!
How to ride:
Open the PikeRide App and press the Scan button
Scan the QR code located on the front and back of the bike to unlock your e-bike
Ride safely and follow all traffic laws - we recommend wearing a helmet
You may park your bike anywhere in the coverage area (see map on the app) - you do not need to park at a PikeRide station/bike rack. You do need to lock the bike to a safe object or rack when it's not in use. Just be sure to not block vehicle or pedestrian traffic and make sure the bike is accessible to the public. Fees will be incurred if the bike is not parked properly or is parked outside of the designated area.
Use the orange cable to secure the vehicle to a rack, post or another stationary object. Push the lever down to lock and submit a photo (using the app) to end the trip. You will receive a confirmation text and email. Stay with your bike until you receive confirmation that it has been properly locked.
Click the link for more information about PikeRide.
Happy cycling!