---
Our Top Shops
There are so many amazing local shops in the Pikes Peak region, it can be hard to decide where to go. We've narrowed down our top places to do some retail therapy.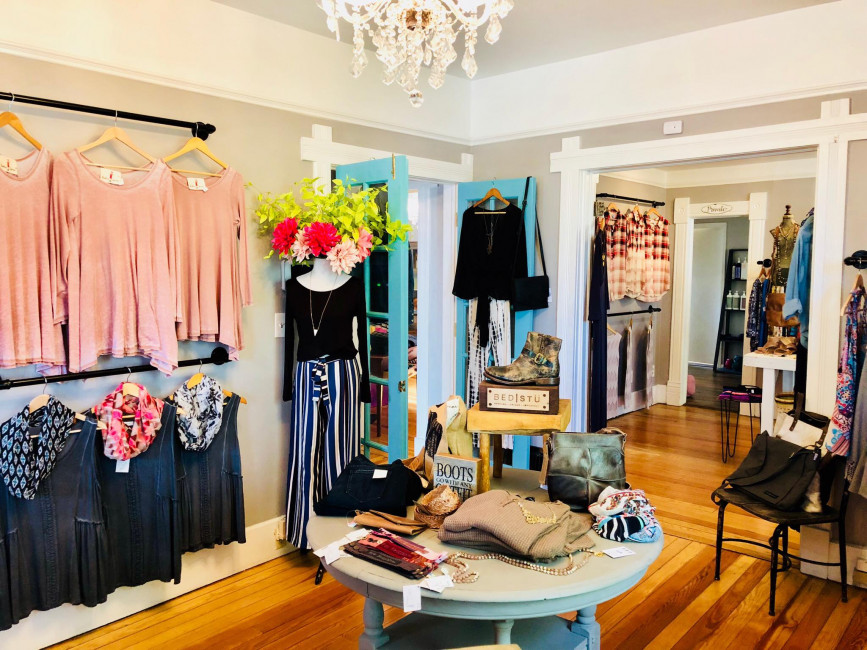 1. Frayla Boutique (Downtown Colorado Springs) - Find top-quality women's clothing that helps make a bigger impact on the world. This cute shop carries products that are not only stylish but mindfully made. Each item takes the opportunity to tell the stories of who made them and support their causes. One little local shop all stocked up with tangible kindness.
2. Ladyfinger Letterpress (Downtown Colorado Springs) - this small local business makes a big impact in the community. As an LGBTQ+ owned-and-operated shop, their products are a strong voice that promoted equality and sustainability. All their products are homemade and guaranteed to leave a smile on your face.
3. Garden of the Gods Trading Post (Manitou Springs) - If you're looking for the ultimate Colorado Springs souvenir, there's no better place to go than the states largest gift shop. From mugs, t-shirts, jewelry and novelty items to high-end art and authentic Native American pieces, the Trading Post will have the perfect item to remember your time here.
4. Mackenzie & West (Old Colorado City) - Stay up-to-date with the latest fashion trends and this local boutique in the heart of Old Colorado City. Whether you're looking for the perfect outfit for your next evening on the town, or a statement piece to give your office wear a boost, Halo has everything you're looking for.
5. Poor Richards Books & Gifts (Downtown Colorado Springs) - Pick up a current bestseller or a classic novel, or find a perfect gift! The Bookstore specializes in good-condition, used books, including current books in 150 categories and classics in every field. The gift shop features locally made jewelry, all-natural candles and body care, home décor and more.
6. Heartshake Studios (Old Colorado City) - Explore the creative studio of Colorado artist, Julia Hutchinson. This charming boutique is filled with handmade, bohemian items, jewelry, plant hangers, children's clothing and toys, apothecary items, cards and so much more. With so many beautiful products to look at, you'll want to dedicate a good chunk of time in here just to admire it all.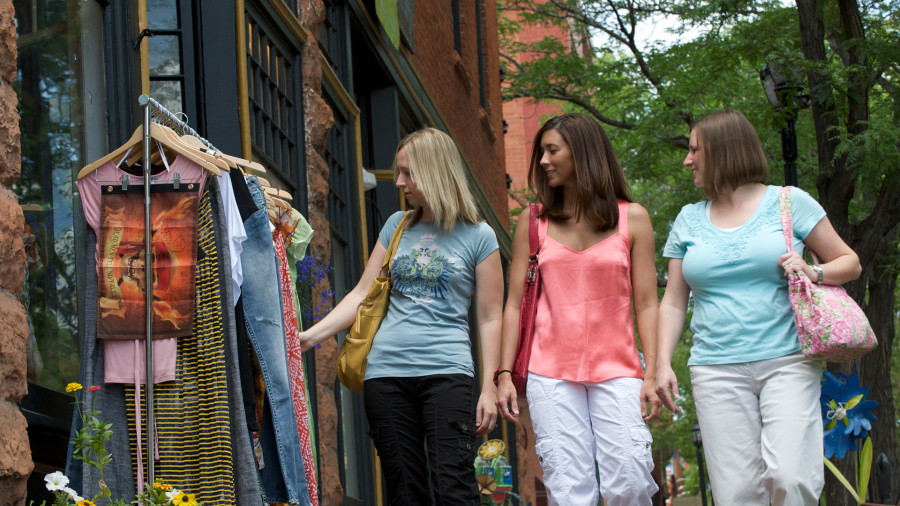 Must-Have Quintessential Colorado Springs Souvenirs