Stargazing in Colorado Springs
Spot Orion and Cassiopeia as you're stargazing in Colorado Springs.
---
*Please respect each of the location's opening and closing times*
Colorado Springs is known for piercing blue and endless skies during the day. These stunning skies also lend themselves to stellar stargazing opportunities after the sun goes down.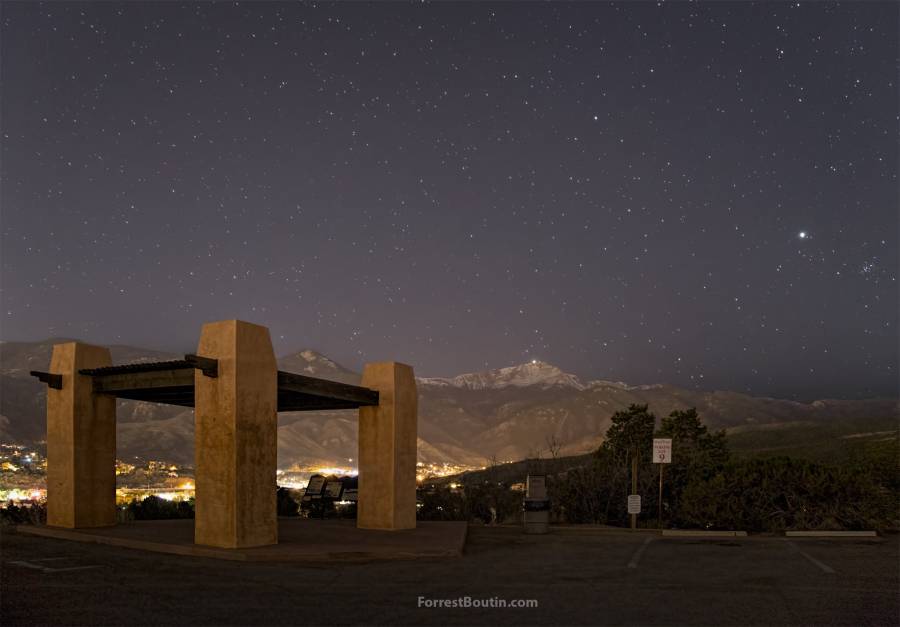 1. GARDEN OF THE GODS PARK is located far enough from city lights for a lucid view of the Colorado Springs clear night sky. The snow-capped white summit of Pike's Peak seems to glow in the dark, set against a backdrop of silhouetted boulders and some of the galaxy's most beautiful stars. Take in deep breaths of fresh air, lean back, and let the constellations captivate. And when daylight breaks, take in views that are just as gorgeous as they are at night, as the striking red rock formations seem to pierce the blue sky.
---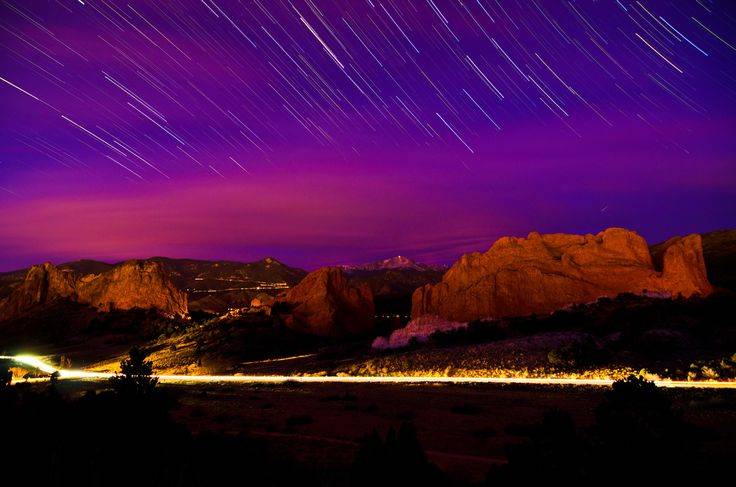 2. THE COLORADO SPRINGS ASTRONOMICAL SOCIETY often holds public stargazing events called "Public Star Parties." CSAS club members set up their telescopes to allow attendees to view objects such as planets, galaxies, nebulas, star clusters and more. Join the CSAS and take a look into the constellations Orion and Sirius. Reservations are not needed, all ages welcome.
---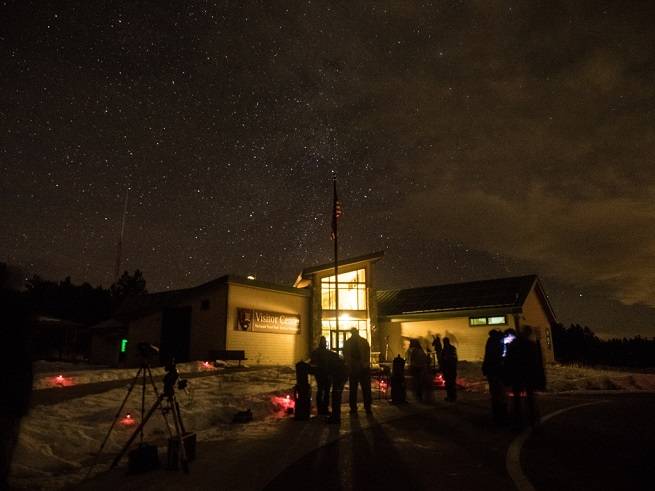 3. FLORISSANT FOSSIL BEDS NATIONAL MONUMENT is an excellent place to learn about and enjoy the wonders of the night sky. Recently named the world's newest International Dark Sky Park, Florissant Fossil Beds is easily accessible yet far enough away from light pollution to provide dark, star-filled skies; perfect for stargazing. From the park, it is possible to see the Milky Way, other galaxies, star clusters, nebulae, planets, comets, and much more. Night Sky Programs are also offered at the Visitor Center.
---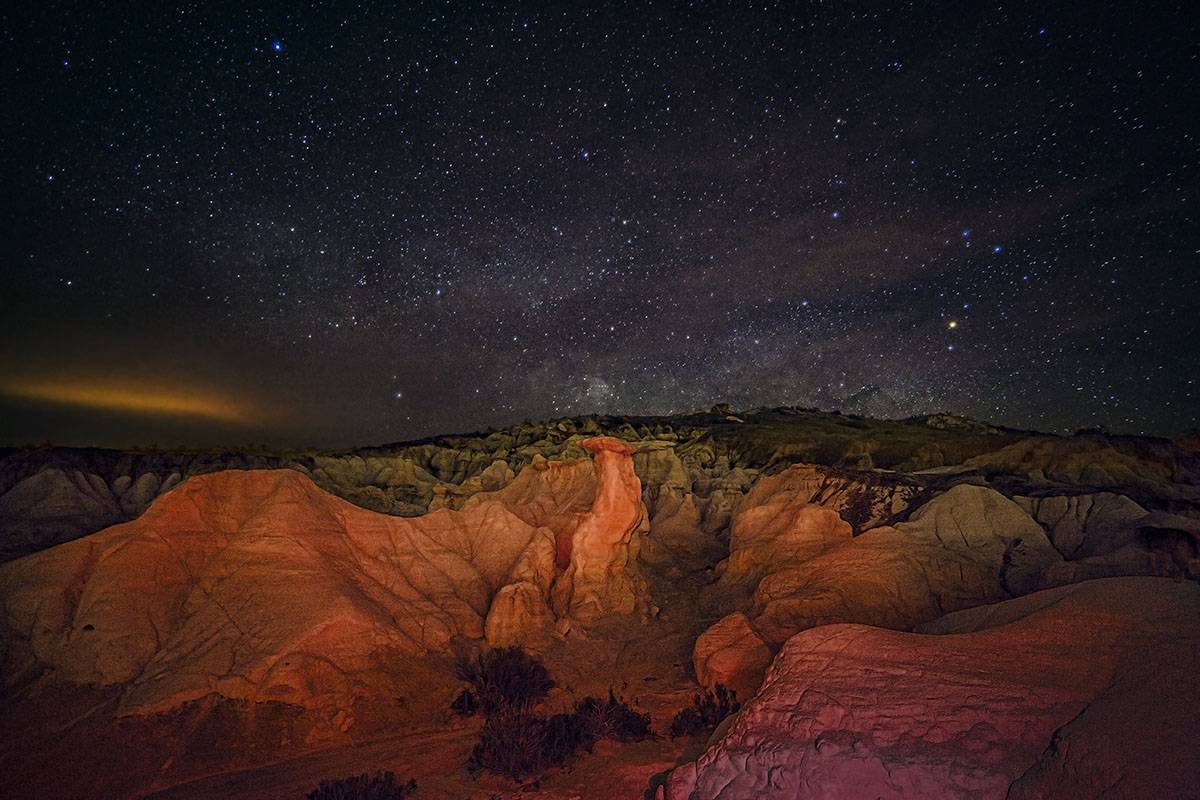 4. PAINT MINES INTERPRETIVE PARK in Calhan is far enough east of Colorado Springs to capture shooting stars and constellations. View the planets behind rock formations known as "hoodoos" and enjoy this serene geological gem.
---