Test the Waters
Complete your Colorado outdoor experience with some time on the water.
---
Whitewater Rafting
Complete your Colorado outdoor experience with some time on the water. Whether you're looking for a pulse-pounding adrenaline rush or a family-friendly float, Echo Canyon River Expeditions has the training and experience to ensure your whitewater trip is fun, safe, and unforgettable.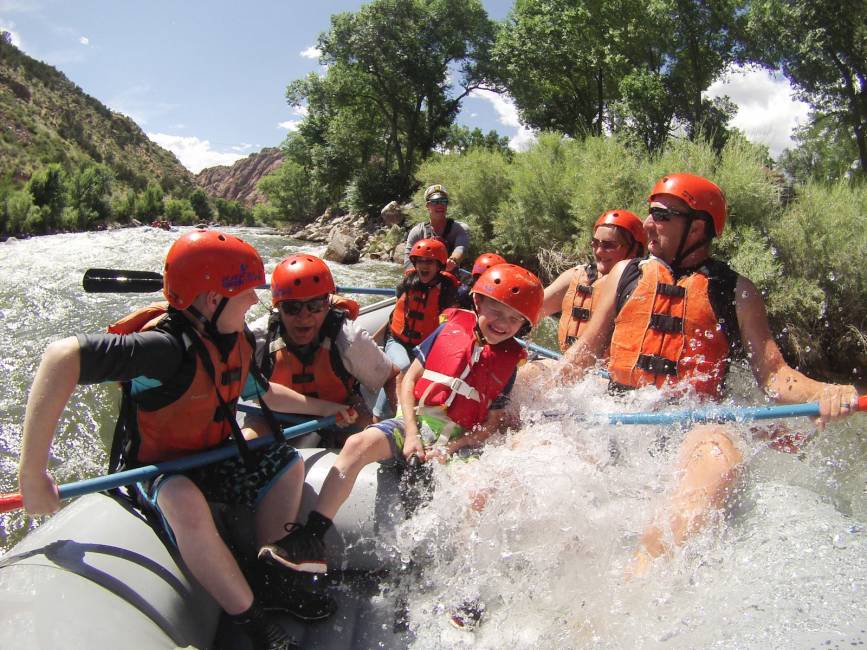 Waterfalls
We're known for our natural beauty, but Colorado waterfalls take scenic beauty to a whole new level. There's no better example of natural wonder than the Broadmoor Seven Falls, a mountain stream crashing down 180 feet of Box Canyon. Take an elevator to the Eagle's Nest for a perfect bird's-eye view, or conquer the 224 steps alongside the falls for one of the most awe-inspiring (and breathless) experiences Colorado has to offer.
In North Cheyenne Cañon, you'll find the smaller, but picturesque waterfall known as Helen Hunt Falls. A shaded path takes you to the top of this natural wonder and The Cub visitor center at the base of the falls is a fun place to explore, learn about the area, and buy souvenirs.
Stand Up Paddle Boarding
Paddle across a glimmering reservoir surrounded by peaks with UPADOWNA or SUP Colorado Springs or find your zen with a SUP yoga class with Dragonfly Paddle Yoga. No matter which way you decide to test the waters, you'll want to leave your mobile device in your car and away from the H2O.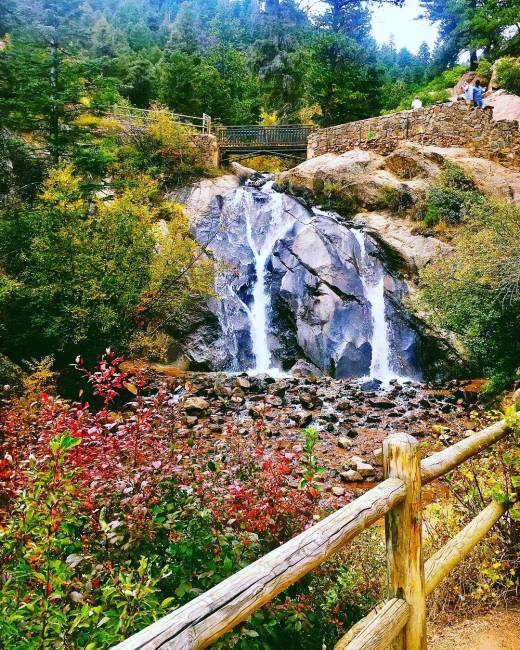 Reservoirs
After all the excitement and adventure, remember to take a quiet moment to soothe your soul. The reservoirs on Pikes Peak are the perfect oasis to recharge your spirit. With five reflective snow-fed lakes to choose from, they are all perfect for an easy day trip of hiking, fishing, canoeing, or just sitting and listening to the birds.
Whether you're a thrill seeker or a chill chaser, the waters of the Pikes Peak region are guaranteed to restore your mind, body, and spirit.
---