Climb These 5 Colorado Stairways to Heavenly Views
Photo Courtesy of Pikes Peak Region Attractions
Colorado Springs, Colo. – February 26, 2019 – The many wonders of the Pikes Peak region never cease to amaze. Home to more than 60 memorable attractions, ethereal blue skies and easy access to an abundance of outdoor recreation and experiences, Colorado Springs continues to be a popular place to get away. From staying fit on vacation to finding the perfect selfie spot, these stairways are sure to provide blissful backdrop views while burning a few calories. For more fitspiration, order or download a free Official Vacation Planner.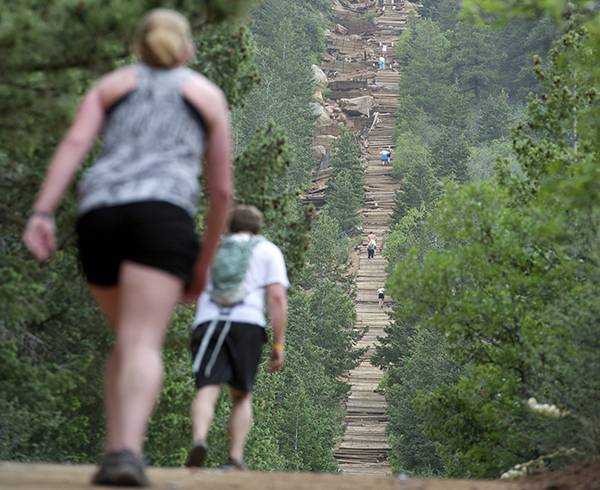 1. Manitou Springs Incline - Take the nearly 2,800 steps on this extreme trail to make it to the scenic overlook atop Manitou Springs. What began as a railway to transport material for an old water line is now recognized as one of the most popular, challenging and unique trails in the U.S. Gaining nearly 2,000 feet in elevation in under one mile, the Incline attracts hundreds of thousands of athletes, Olympians and weekend warriors each year. More than anything, the Incline is famous for dishing out a tough workout.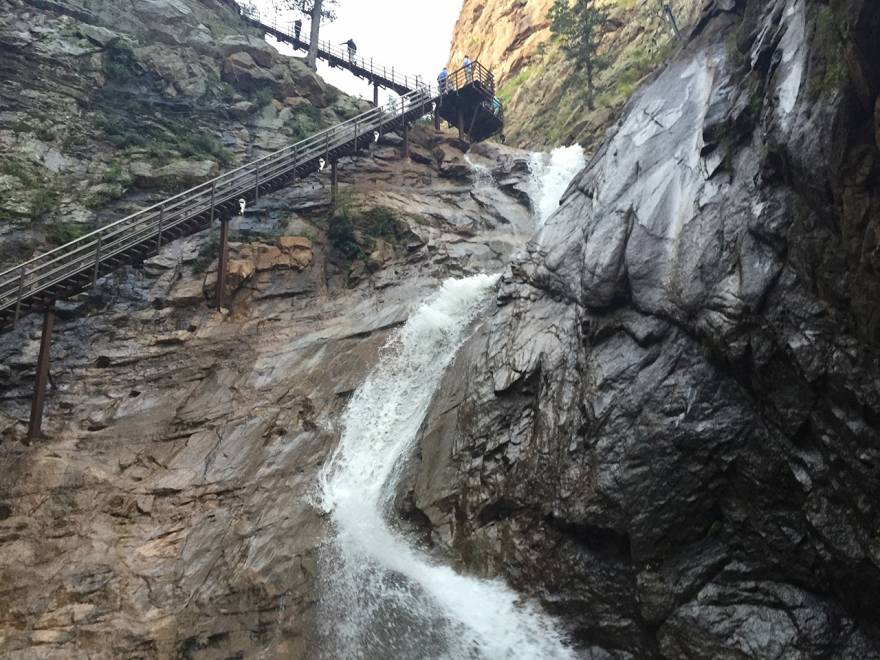 2. The Broadmoor Seven Falls - Ascend the 224 steps to make it to the top of this seven-tiered cascading waterfall. The only Colorado waterfall on the list of National Geographic's list of international waterfalls, the road leading up to the falls is referred to as the "grandest mile of scenery" in the state. Hike two additional trails at the top of the falls or head back down the staircase and refuel at onsite Restaurant 1858.
3. Challenge Hill - The Castle Rock, Colo. site often referred to as "the mini Manitou Incline" features 200 timber steps that climb 178 feet in elevation in .6 miles. Located inside Philip S. Miller Park, the staircase is one feature of an entire City-owned sports complex. Make a day of it and enjoy eight total miles of trails, picnic areas and unique playgrounds. For an added cost, visitors can enjoy Castle Rock Zip Line Tours and challenge courses.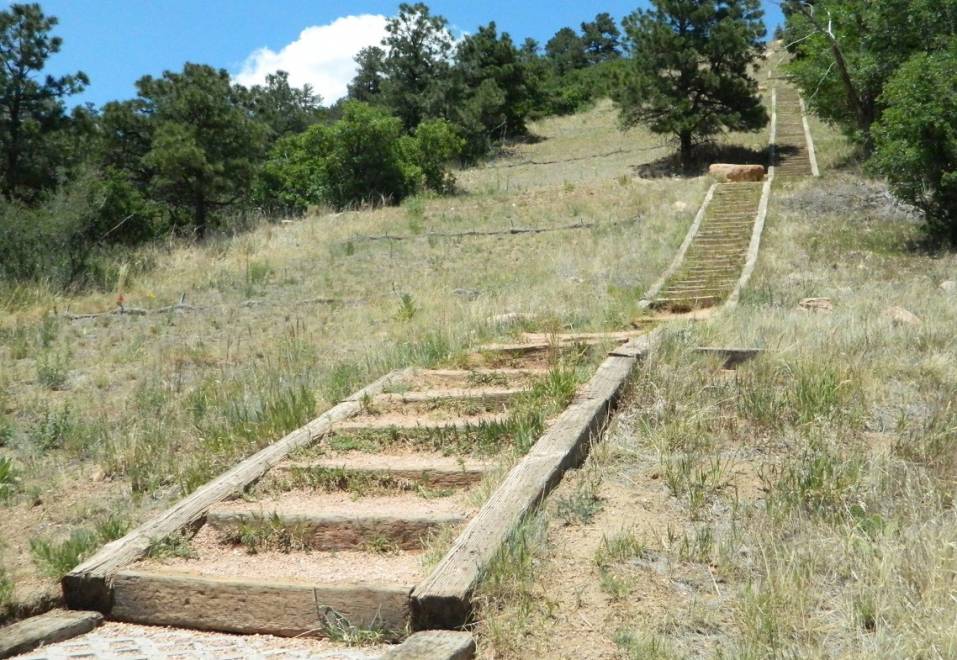 4. Stairway to Heaven - Head to the U.S. Air Force Academy grounds to summit these 311 stairs. The wooden stairway gains 211 feet in elevation in .14 miles. Cadets often use the climb for conditioning. The site is open to all military ID holders and visitors being escorted by a military cardholder.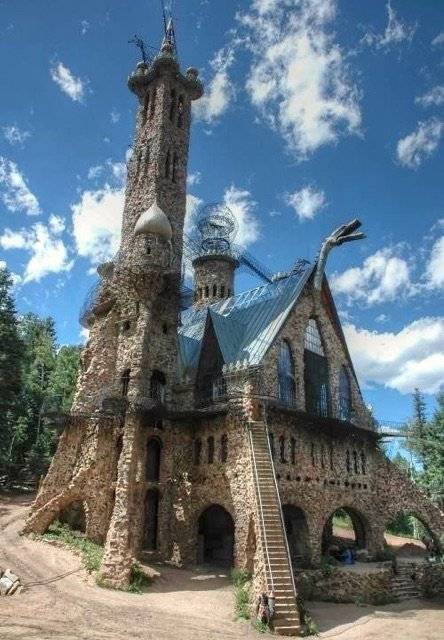 5. Bishop Castle - This impressive structure constructed by one man, Jim Bishop, has impressed travelers for decades. The site's humble beginnings as a single-room stone-cabin construction project have turned into today's three-story, 160-foot-high castle. A working, fire-breathing dragon adorns the free, year-round attraction. Climb the 199 stairs leading up to the square tower and cross iron and steel bridges to beautiful overlooks.