Mumbo Jumbo Gumbo Cook-Off & Carnivale Parade (March)
Fill your bellies, warm your bones and cheer on competitors
---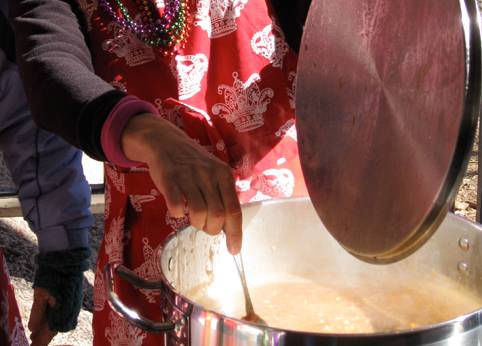 Check back next year for 2020 dates!
Fill your bellies, warm your bones and cheer on competitors at this year's annual Mumbo Jumbo Gumbo Cook-Off in Manitou Springs! Competitors ranging from amateur cook to professional chef will face-off in Soda Springs Park to see who will become the reigning Gumbo Champion. Each division competes for 1st, 2nd and 3rd place, as well as "Best Showmanship" and "People's Choice" Award. All winners are determined by the public.
The judging and public tastings begin at 10:45am. Cost is only $1.00 for two samples of gumbo. Be sure to stick around until 1:00 PM for the Carnivale Parade in downtown Manitou Springs. Free beads are guaranteed to liven the Carnivale spirit.
Have what it takes to become the Gumbo Champion? There's still time to get in on all the delicious action! Register here for the professional division and here for the amateur division. Start preparing your very best recipe for the gumbo cook-off in Manitou Springs!
When: March 2, 2019, 10:30am - 1:00pm
Where: Soda Springs Park, Manitou Springs
Cost: $1.00 for two samples
---