Manitou Springs Restaurants
Manitou Springs is a foodie's favorite. It offers a variety of flavors including true Colorado cuisine, fondu, gluten-free bakeries and much more. Can't decide? Try a food tour that will take you to a number of the Manitou Springs restaurants while giving you a historic overview of the quaint mountain town.
---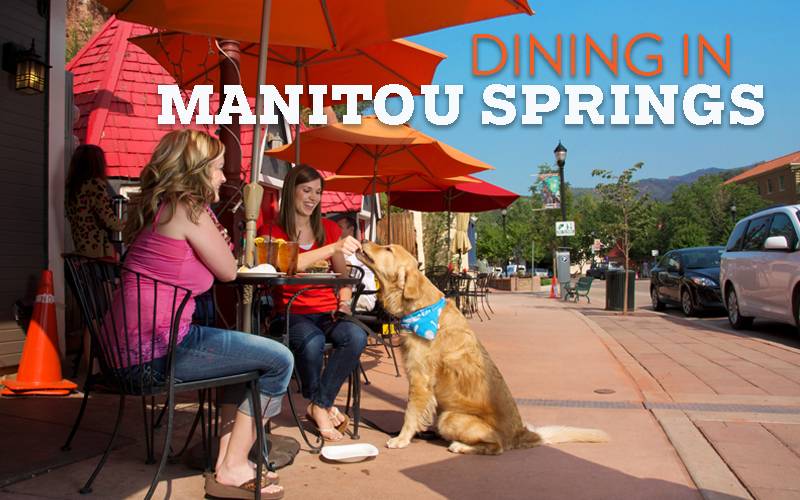 The restaurants in Manitou Springs provide unique atmospheres and delicious cuisines. Taste outside your comfort zone by trying authentic Colorado cuisine such as elk steaks and buffalo burgers. Many of the restaurants have outdoor patios where you can enjoy live music performances in Historic Manitou Springs and the beautiful mountain views. Whatever your taste or style, these Manitou Springs restaurants are the perfect place to have fun and eat well!
Don't forget to order our FREE Visitor Guide, and Save with Area Discounts on lodging, attractions, dining and more!
OUR TOP PICKS
---