Colorado Springs is home to the United States Olympic Committee (USOC), 20+ National Olympic Governing Bodies, more than 50 National Sport Organizations, the Colorado Springs Olympic Training Center and the future U.S. Olympic Museum. The Olympic Ideals of Excellence, Friendship and Respect, and the Paralympic Ideals of Courage, Determination, Equality and Inspiration transcend sports and are infused daily throughut this vibrant community.

Athletes and coaches, like Missy Franklin, Michael Phelps and Appolo Ohno, have long recognized Colorado Springs as the epicenter of the U.S. Olympic and Paralympic Movements. The region boasts incredible natural training grounds, inspirational views and vistas and a commitment to excellence that transcends sports and infuses itself in our educational, medical, technological and cultural assets.
Learn more about Olympic City USA.
---
Related Videos
Colorado Springs is the future home of the U.S. Olympic Museum - scheduled for a 2019 opening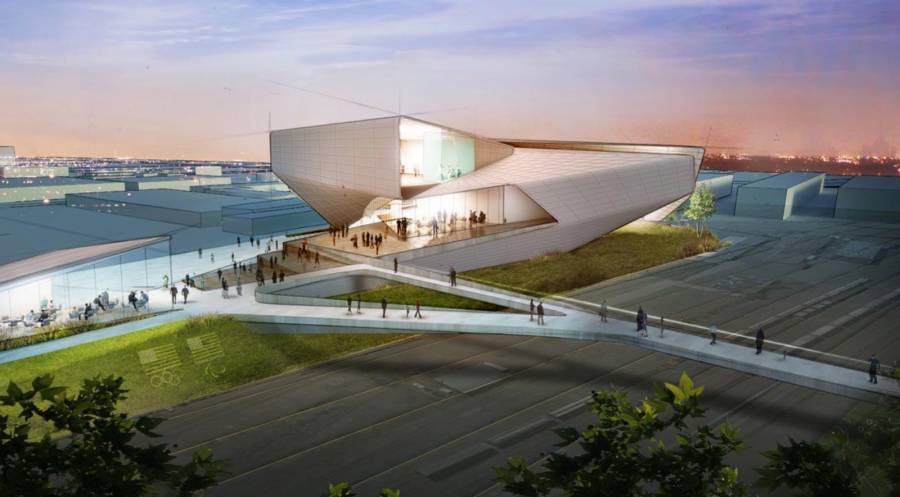 Stay up-to-date on the progress of the Olympic Musem construction with this live webcam:
There is a problem with the data. Please try again later.
Dedicated to attracting, creating and supporting regional sport organizations and events.
USA Wrestling is the National Governing Body for Olympic Wrestling.