Miramont Castle Museum
Experience life as it would have been in Victorian times, from the Castle itself where you can view 33 rooms in authentic Victorian furnishings, to the Queen's Parlor TeaRroom where you can feast on Victorian (and modern day) fare.
---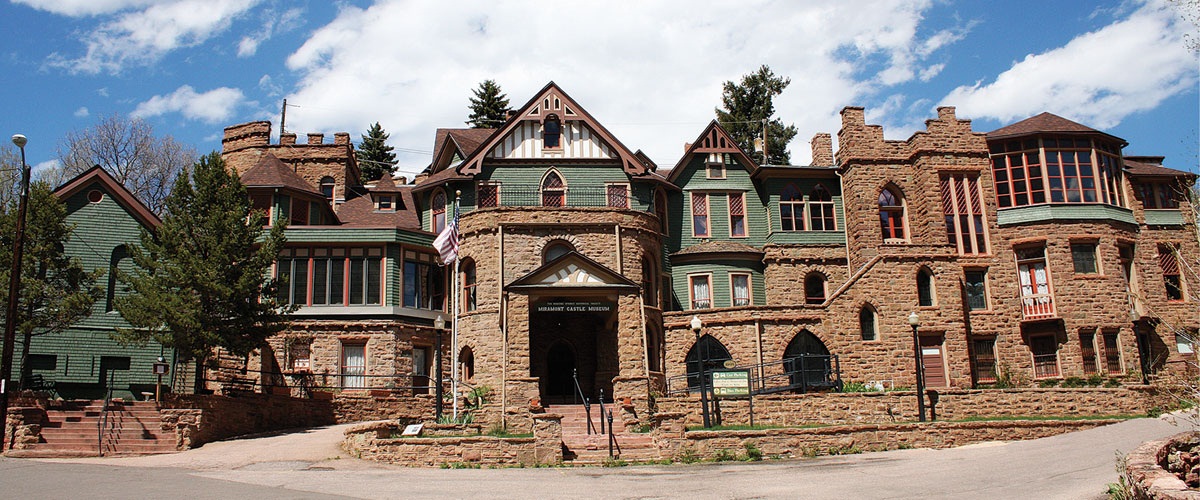 Built in 1895, Miramont Castle in Colorado is a 14,000 square foot National Historic Landmark. The Castle features nine styles of architecture ranging from English Tudor to Byzantine; all crafted from locally quarried greenstone. Today, Miramont Castle is dedicated to preserving the Victorian heritage of Manitou Springs and the Pikes Peak Region. Their mission is to preserve and restore the architectural integrity of Miramont Castle Museum and to provide educational experiences and resources on the history of Manitou Springs, its indigenous people and artifacts.
Enjoy our exhibits, such as the "Spoils of War" that houses memorabilia from the Civil War up to modern day; local history exhibit; and the MSVFD Fire Museum. Conclude your tour you will exit to an 1880's mercantile Gift shop that specializes in Victorian Style items.
Click here for information about hours and pricing.
Click here for reservations for High Tea and Light Victorian Tea.
---