Colorado Prison Museum
---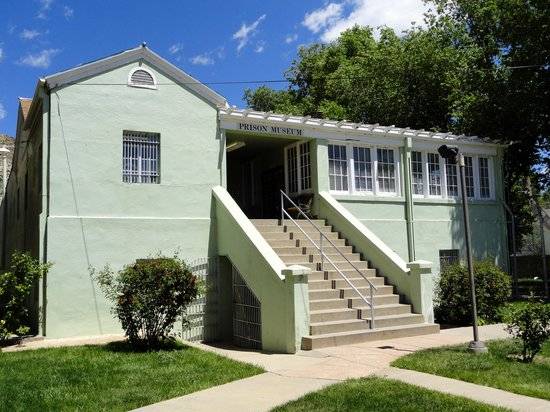 The Colorado Prison Museum, located in Canon City, Colorado is a great way to explore and learn about the history of Colorado correctional facilities. The museum itself was the original Women's Correctional Facility that was built in 1935. The Museum's mission is to collect, preserve, conserve, exhibit and interpret the historical heritage of the Colorado Prison System. See exhibits and artifacts such as historic photographs depicting life in prison facilities, the hangman's noose used in the last hanging execution in Colorado, inmate arts and crafts, a gift shop and more!
Summer Hours (May 20 - September 31): Open 7 days a week: 10 am- 6 pm
Fall/Winter Hours (October 1 - May 19): Wednesday - Sunday: 10 am-5 pm
Rates:
Adults: $7
Seniors (65+): $6
Children Under 5: FREE
Children 6-12yrs: $5
CO Dept. of Corrections: $5
Federal Bureau of Prisons: $5
Military (Active and Retired): $5
The Colorado Prison Museum was featured in Day 2 of our epic adventure 55 Attractions in 5 Days. See the complete list of attractions and watch the Day 2 video.
Don't forget to order our FREE Vacation Planner ,and Save with Area Discounts on lodging, attractions, dining and find more Things to Do in Cañon City!
---