We have a variety of unique sites and facilities to provide your attendees with a memorable and successful event. Boasting over 300 days of sunshine each year and great venues, there are numerous reasons to choose Colorado Springs to host your indoor or outdoor sporting event or sports meeting. Home to more than 40 sports organizations, including 20 National Governing Bodies (NGBs), Colorado Springs' history is steeped in sportsmanship and the spirit of competition.
top tips to elevate your match
We've got the ultimate playbook for planning your high-altitude event in Colorado Springs, Olympic City USA.
ARRIVE EARLY - Coming a few days before getting on the field allows some time to acclimate and understand your physical limits at a higher altitude.
STAY HYDRATED - Drinking water is even more important at higher elevations. Make sure to have lots of H2O available for everyone during practice, downtime and competition.
DRESS IN LAYERS - High altitude destinations offer great year-round weather, but temps can change quickly. Having layers to accommodate varying conditions means you're ready for anything!
PEAK THEIR INTEREST - The Pikes Peak region showcases some of the most beautiful natural venues to host a match. Promote the view to increase interest and attendance for your event
RAISE YOUR REDS - Training at a higher altitude than you're used to stimulates the production of red blood cells, which can result in a performance boost.
INVEST IN SPF - When the air is rare, it's easier to burn. Make sure to slather on that sunscreen. SPF 40+ should do the trick.
MOISTURIZE - Arid climates can often mean dry, cracked hands, skin and lips. Pack that travel lip balm and lotion. You'll be glad you did.
FIND YOUR EDGE - Balls fly farther at higher altitudes. Whether a field goal, homer or club swing, it may provide a little extra edge. Be prepared for a few personal records!
---
Think we're the right match for your match? Colorado Springs, Olympic City USA, could be the perfect play. At 6,035-feet above sea level, the region offers stunning scenery, flexible venues and plenty to do before and after the whistle blows. Contact us to find out more.
---
Order the Colorado Springs Meeting Planner Guide
Colorado Springs CVB Sports award:
SportsEvents - Readers' Choice Awards Winner 2014, 2015, 2016
SportsEvents - Readers' Choice Award - "50+ Planners and Places to Watch"
Valued Partner: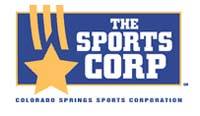 The USOC, based in Colorado Springs, is the governing body that serves as the National Olympic Committee (NOC), the National Paralympic Committee (NPC) and coordinates the relationship between the U.S. Anti-Doping Committee and the World Anti-Doping Committee. The USOC is responsible for entering athletes in Games of the Olympiad and the Olympic Winter Game. The Pan-American Games has also made its home in Colorado Springs for the last three decades.
The U.S. Olympic Training Center is one of three Olympic training facilities the USOC employs for Olympic and Paralympic athletes. The facility includes an Olympic-sized swimming pool, indoor shooting range, velodrome, gymnasiums and weight rooms, training facilities, a sports laboratory, athlete dormitories and an education center. Colorado Springs has the venues and expertise to host competitions, invitationals, conferences and world-class sporting events. Centrally located, Colorado Springs is a convenient, economical and exciting choice for your competition or sports-related event.
Nothing can take the place of the Colorado Springs CVB's personal, face-to-face service. We welcome the opportunity to speak with you by phone or in person to discuss your event, discover your needs and show you around Colorado Springs. Our complimentary services including RFP submissions, personalized site inspections and promotional materials will help make planning your next sporting event easier than ever.