Event Details
Date: 2018 date TBD
Time: 12 pm - 3 pm
Location: 800 Manitou Avenue (Downtown Historic Manitou Springs)
Cost: FREE
The Haunting of Red Mountain
Legend has it that a young woman named Emma Crawford moved to Manitou Springs in 1889 hopeful that the clean mountain air and healing mineral springs would cure her tuberculosis. After accomplishing a hike up nearby Red Mountain, she let it be known that once she passed on, her wish was to be buried on the mountain. She died soon after and was laid to rest on Red Mountain. Many years later, heavy rainfall caused Emma's coffin to dislodge, and it came racing down the mountain. The coffin was found by some children, but her remains were never discovered. Emma supposedly still haunts Red Mountain.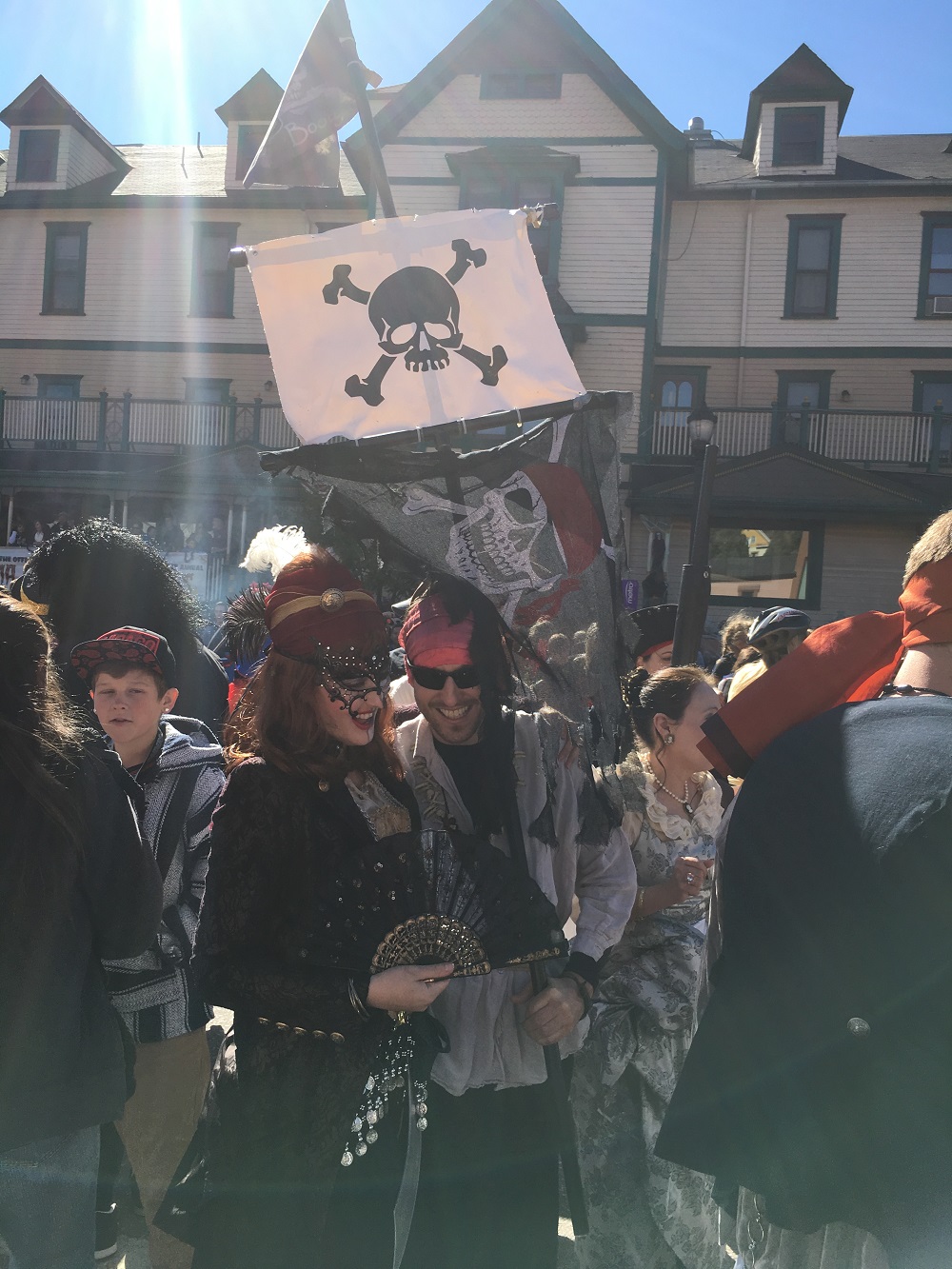 Teams of "Mourners"
The legend of Emma Crawford lives on in the wacky Emma Crawford Coffin Race up Manitou Avenue. Costumed impersonators of Emma ride on coffin-like contraptions pulled by teams of four "mourners." A Parade of Coffins and awards for the best Emma and Most Creative Coffin complete the day-long event. Stay in town for the Emma Crawford Estate Sidewalk Sale hosted by participating local businesses in Downtown Historic Manitou Springs. The night before, a Victorian Wake in Emma's honor is held at Miramont Castle in Manitou Springs.
Click here for more information about the Coffin Race. Find out what other spooky fun Colorado Springs has to offer right here.