Spring Break
Get the kids out and exploring this Spring Break
---
2018 dates and locations will be posted soon. Take a look at the 2017 events and specials below to get a taste of what's in store.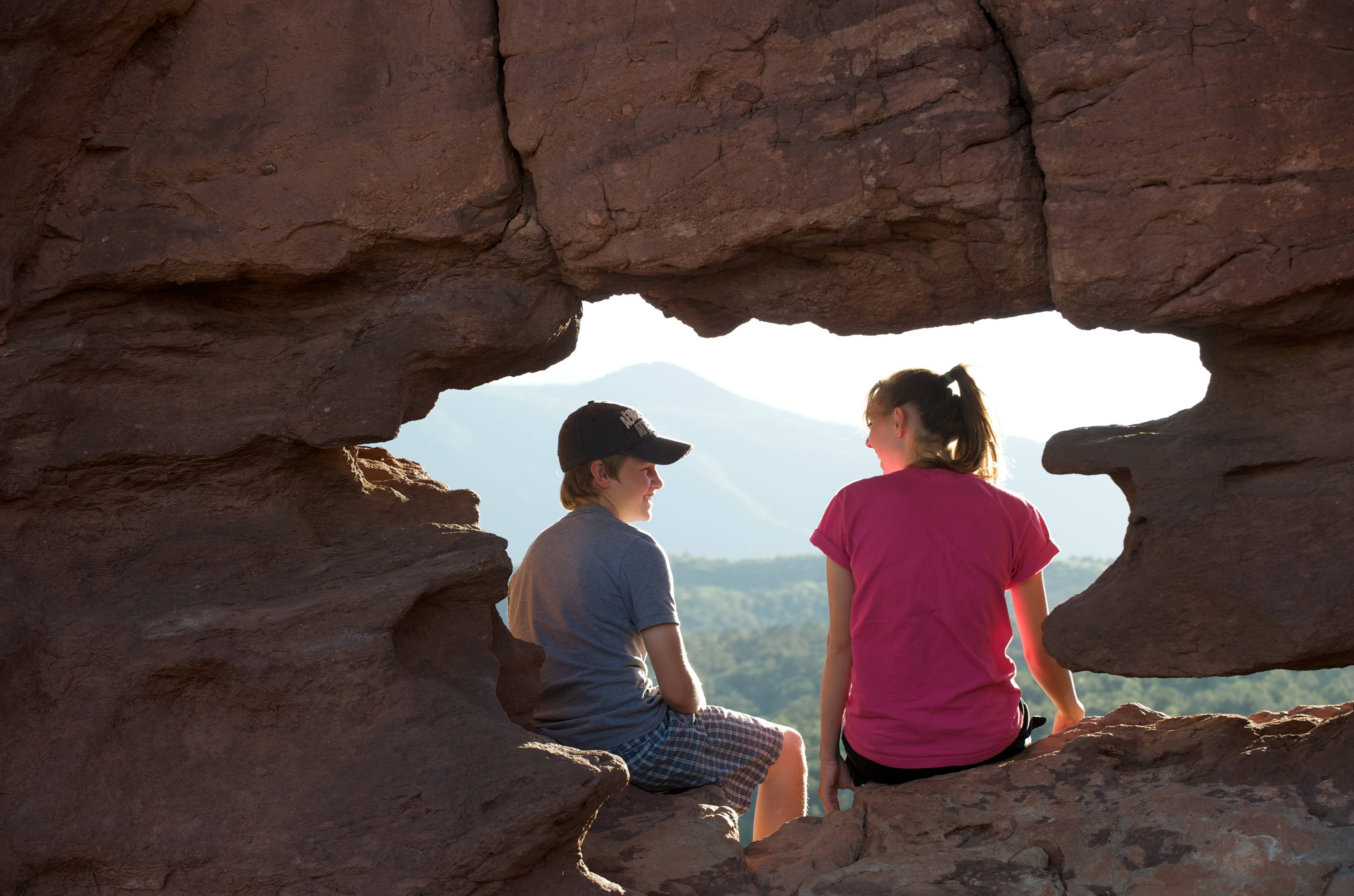 Spring break in Colorado Springs is the perfect time to take that family road trip. Whether it's a full week of fun at camps offered by America's only mountain zoo, a mine-craft themed excursion or a cycling experience to enjoy the beauty of Colorado Springs and the surrounding region, there are plenty spring break activities and ways to learn a thing or two during a spring break in Colorado; even when school isn't in session.
Cheyenne Mountain Zoo is hosting a full week camp, for ages 4-5, 5-7, and 8-11. Each day will include time inside and outside as well as up-close and personal time with some Zoo animals. Details for each age group and daily breakdowns can be found online or call 719-424-7827.
Where: Cheyenne Mountain Zoo
When: March 27-31, 2017
Cost: Varies upon camp chosen
Colorado Springs Pioneers Museum offers their free 30 minute "Windows into History Tour" each Saturday including March 19 and 26. Not able to make this special program? The museum is open and free to the public from 10am-5pm Tuesday through Saturday. Find tour details here.
Where: Colorado Springs Pioneers Museum
When: Every Saturday through the year; 12:00-12:45pm and 2:00-2:45pm
Cost: FREE, Donations welcomed
It's Springtime! So, come out of hibernation and be a ClimBEAR! Join CityROCK Indoor and Outdoor Camps for kids ages 4-12. From March 23-27 9am-12pm, your kids can get all that spring break energy out!!
Where: CityROCK
When: March 27-31, 2017; 9am-12pm
Cost: $59/daily
$52 pre-registration until Mar. 23
$249/week
For more information, visit them online or call 719-634-9099
The Space Foundation Discovery Center is preparing to spend spring break with the public by exploring science, technology, engineering, art and mathematics (STEAM) in a week filled with "tinkering" activities.
A variety of activities are planned that are appropriate for children ages 4-8 with an adult helper, and ages 9-17 on their own. The week-long event will wrap-up with the construction of a chain reaction machine, also known as a Rube Goldberg Machine, to be launched at noon on Saturday, April 1.
K'NEX® toys for build and exploring
Ball Maze
KEVA® Planks
Circuit Blocks
Tuesday thru Friday, Minecraft™ from 3:00 - 4:00 p.m.
Saturday, Mars Robotics Laboratory activities, 10:00 a.m. - 12:00 p.m.
Saturday, Chain Reaction Machine 10:00 a.m. – 12:00 p.m. (Rube Goldberg Machine): Show off your best science and engineering skills and help the Space Foundation create one massive chain reaction machine. Bring your own materials or your own chain reaction machine and add it to everyone else's to create one huge machine.
Where: Space Foundation Discovery Center
When: March 28-April 1, 2017; 10 a.m. - 4 p.m.
Cost: Event admission included in regular Discovery Center admission
Friday, March 24, Night Sky Program, 7:30 PM – 9:30 PM. Join park staff and members of the Colorado Springs Astronomical Society to gaze at the dark skies above Florissant Fossil Beds in search of planets, galaxies, nebulas, and more. Meet at the visitor center.
Saturday, March 25, Picturesque Poems: A Hike and a Haiku, 1:00 PM – 3:30 PM.
Join Volunteer Interpretive Park Ranger Steven Veatch for a unique program combining poetry and nature. The program will begin in the visitor center with a short program on poetry writing techniques. Participants will then explore the Monument on a nature hike (less than 1 mile) where they will experience the Monument and collect "picturesque" words for a writer's notebook. The program will explore language and learn how poetry is connected to our everyday lives. Participants will make and compose original three-line haiku poems using word collections. This is a chance to immerse yourself in a natural setting and release the boundless energy of creativity that is inside you in a fun and supportive setting.
Florissant Fossil Beds National Monument offers 15 miles of beautiful, yet lesser known, hiking trails to explore, a free Junior Ranger Program, two short self-guided trails, a park video and museum exhibits, and bookstore. For additional information, please call (719) 748-3253 or visit our website: www.nps.gov/flfo or on Facebook at /FlorissantNPS.
Where: Florissant Fossil Beds; Florissant, CO
When: Daily 9 a.m. - 4:30 p.m. (March 1 – 11); 9 a.m. - 5 p.m. (March 12 – Memorial Day)
Cost: There are no additional fees for any park programs beyond the daily entrance fee.
Take a Spring Break Getaway this year at The Broadmoor. Our special package includes classic accommodations per night (upgrade options available), a 20% discount on golf green fee, kids 10 and under eat free with a paying adult, discount on the adult ticket price at Cheyenne Mountain Zoo, and 25% discount off of published suite rates.
For more information please visit them online or call 855-421-0165.
Where: The Broadmoor
When: March 1 - April 30, 2017
Cost: Starting at $120 per person based on double occupancy, not including taxes and fees
Built in 1886, this Queen Ann-style Victorian Inn houses family heirloons and a lifelong collection of antiques. Combined with updated decor, it creates the distinction that is the Avenue Hotel Bed and Breakfast. The three-story staircase in the middle of the house is the defining architectural feature.The massive Manitou green-stone fireplace draws you to its warmth in the sitting room and the large bay window of the library parlor brings in the morning sun.
This Spring Break, take your choice of specials and enjoy this magnificent bed and breakfast. Both packages are all inclusive... Breakfast, hot tub, free WiFi, coffee and tea bar, snacks, free movies, homemade cookies, and complimentary afternoon wine.
Stay 3 nights and the 3rd night is 30% OFF
Stay 4 nights and the 4th night is 50% OFF

You must mention the special at the time of booking no exceptions or select the offer while booking online.
Offer good until April 30.

Where: Avenue Hotel B&B; Manitou Springs
When: March 28 - April 30, 2017
Cost: See details online or call 800-294-1277