Blaze and Fly at The Broadmoor's Golf Course – These border collie brothers are on pawtrol on The Broadmoor's three championship golf courses. These four-year-old goofballs herd wildlife off the courses while running the risk of being sprayed by skunks, making deer encounters and chasing off wild turkeys.
Blue at The Broadmoor's Fly-Fishing Camp – Host of The Broadmoor's Lake George, CO campsite, Blue is the optimal choice to have by your side as you enjoy Colorado's great outdoors while fly fishing.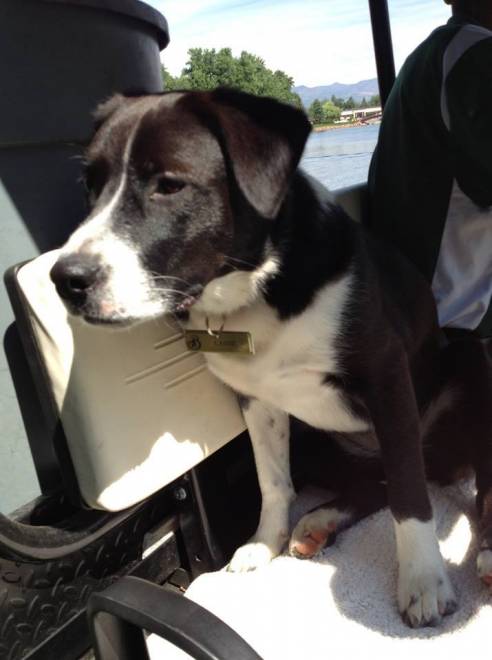 Cassie at The Broadmoor – Every dog has their day, and each day is Cassie's for the taking. Starting at 6 a.m., the border collie/lab mix fulfills her destiny herding birds off the main grounds of the resort back into The Broadmoor's Cheyenne Lake.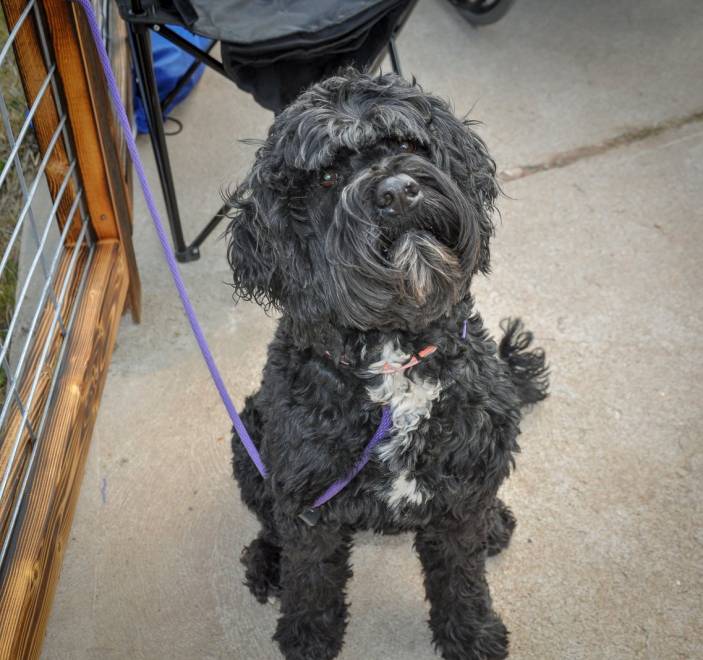 Fisher at Great Outdoors Adventures – This Portuguese Water Dog loves to take a walk in the wild of Pike National Forest. The designated ambassador and greeter upon arrival to Great Outdoors Adventures, his breed is known for loving water. He's the perfect off-roading adventure companion.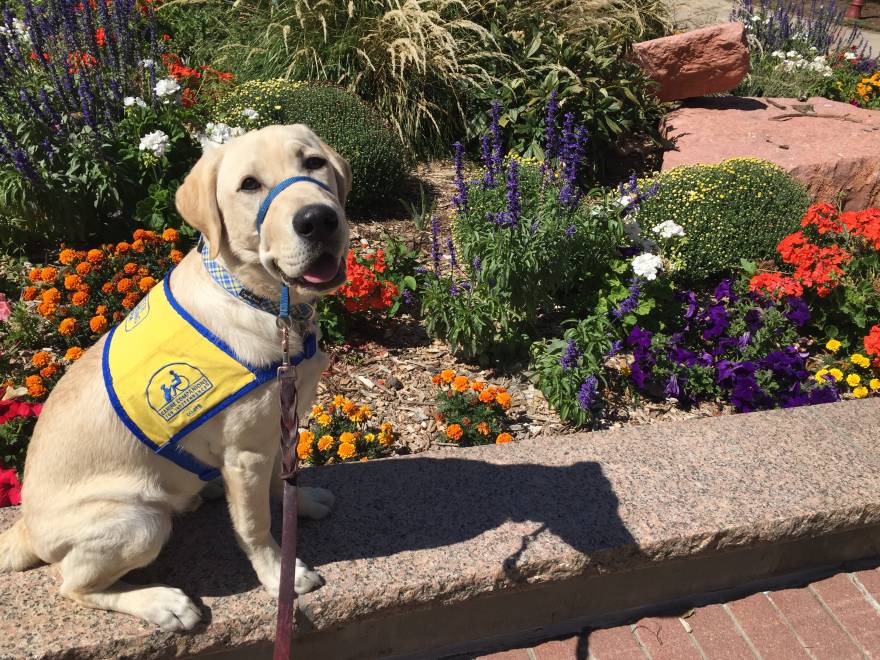 Meeks at the Downtown Partnership of Colorado Springs – Meeks is a Canine Companions for Independence® puppy in training. So far, he knows more than 20 commands! CCI puppies are raised by volunteers, and CCI provides these highly trained assistance dogs free of charge to people with disabilities. One day, Meeks hopes to bring independence to someone as a service dog, hearing assistance dog, facility dog, or skilled companion dog. He may be matched with an adult, child or veteran with a disability, or professionals assisting clients with special needs. Learn more here.
For now, Meeks goes to work every day at the Downtown Partnership of Colorado Springs, where he works on his socialization skills, napping, and frequent walks around the city streets. He loves Downtown and all there is to see and do!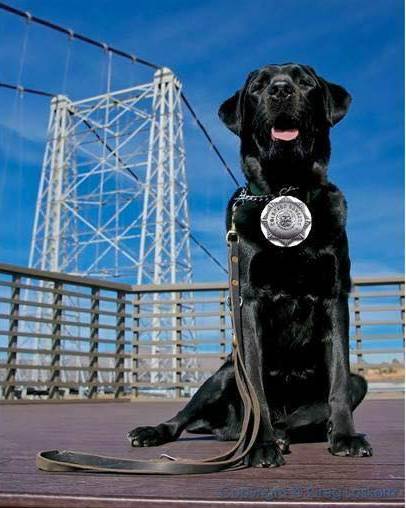 Bark Ranger Pete at the Royal Gorge Bridge & Park – Pete is the outdoor adventure park's best dog-gone ambassador. Originally trained to be a guide dog, Ranger Pete's new occupation comes with an official badge, title and lots of love while greeting guests. Pete even uses his previous guide dog skills to soothe anxious visitors while crossing the bridge and helps swear in junior rangers.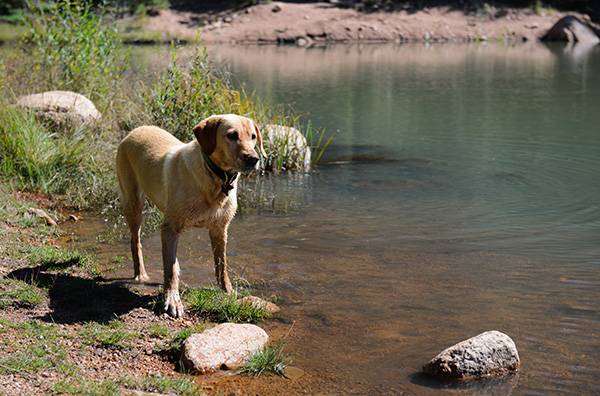 Reba at The Ranch at Emerald Valley – This PR pup and greeter is unforgettable. Reba the lab and golden retriever mix greets guests and offers hiking companionship. She loves to fish and can even catch fish gently in her mouth without harm. When she's off duty you may find this good pupper cuddling with her stuffed animals.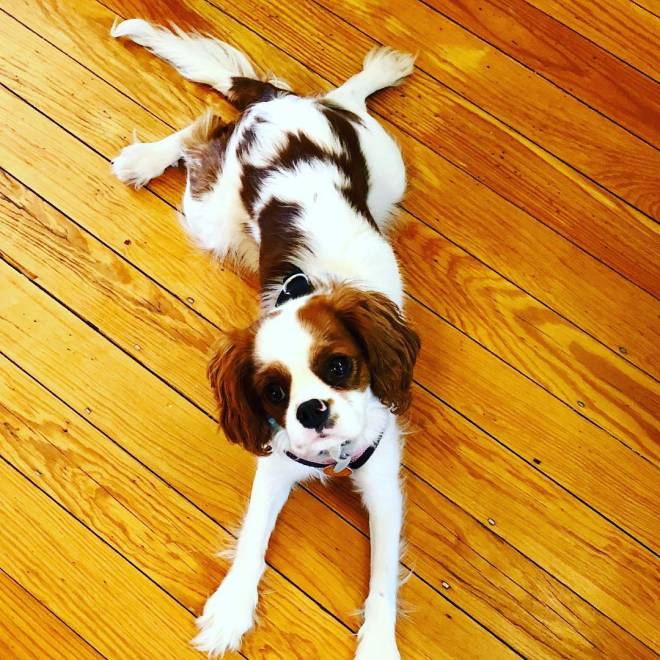 Waffle at Frayla Boutique – This King Charles Cavalier cutie is the perfect shopping companion as you browse through Frayla Boutique's inspiring socially-responsible collection. Be sure to give her a good belly rub and some ear scratchies.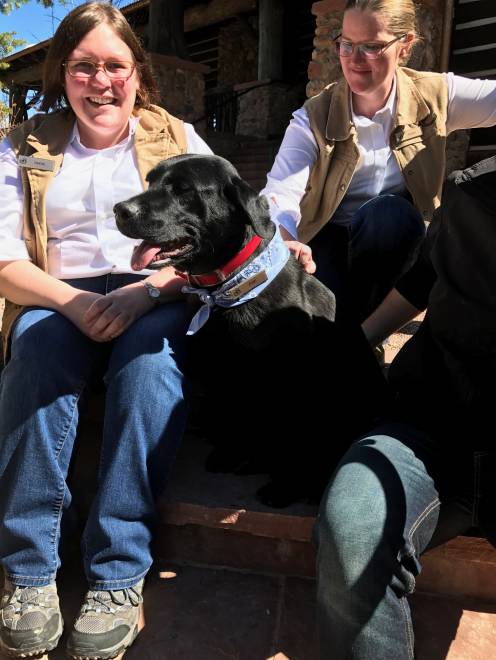 Zoey at Cloud Camp – It's a dog's life, indeed. Zoey the Labrador retriever is Cloud Camp's furriest resident who greets guests and is always up for a photo-op. Starting her job at 5:00 a.m. raising the flag, Zoey enjoys hiking with guests and eating the leftover gourmet food accommodating her grain-free diet.