The new Summit Visitor Center opens on the top of Pikes Peak this summer 2021. Pikes Peak – America's Mountain is one of the most accessible mountains that allows anyone to reach the summit, regardless of physical ability. Visitors can ascend by foot, bike, car or railway. While many people are looking forward to indulging in the summit's famous donuts (and rightly so!), there's another big reason to celebrate the new facility – the project is designed by GWWO Architects with sustainability at the forefront. Learn about 5 unique features of the Visitor Center.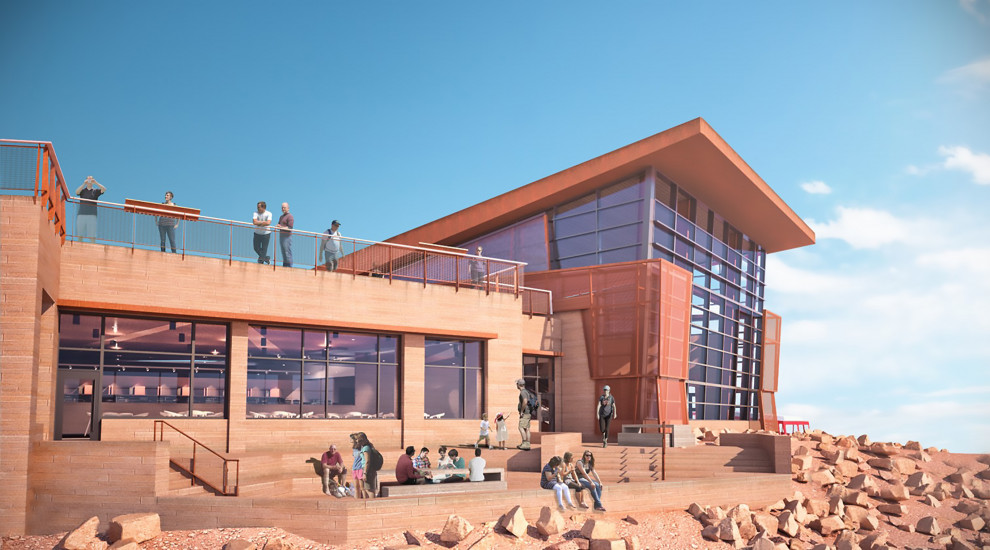 1. The elevated exterior walkways allow for the recovery of the summit's fragile tundra ecosystem. The walkways feature gradual elevation changes and resting areas to accommodate those with disabilities and help mitigate fatigue from the high altitude.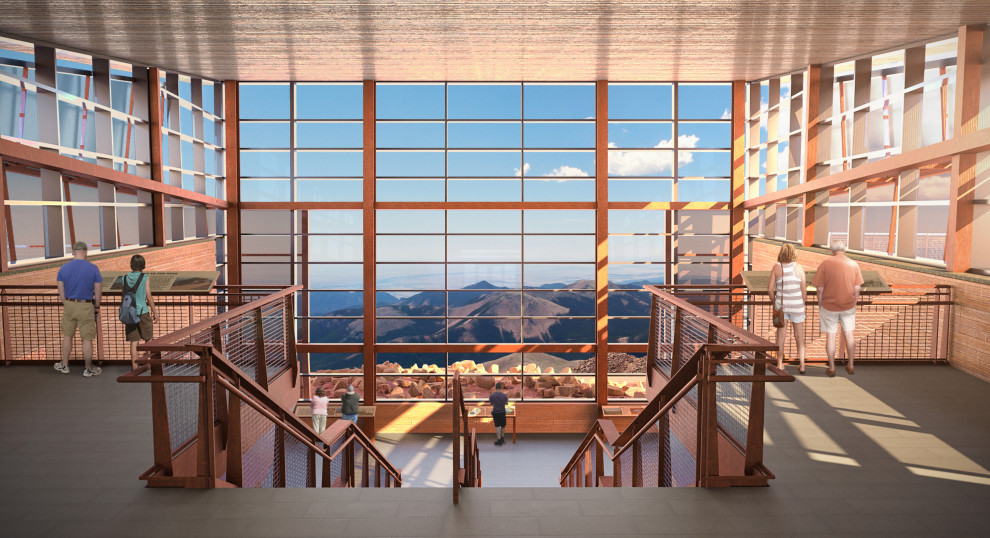 2. The timber used in the build was locally sourced.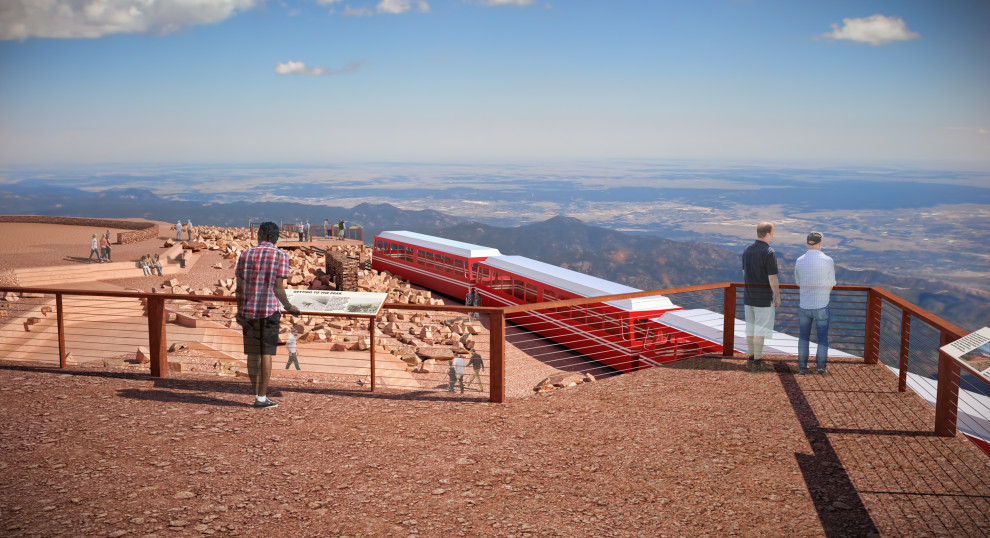 3. There is a series of roof decks and outdoor terraces to allow visitors to soak in the views.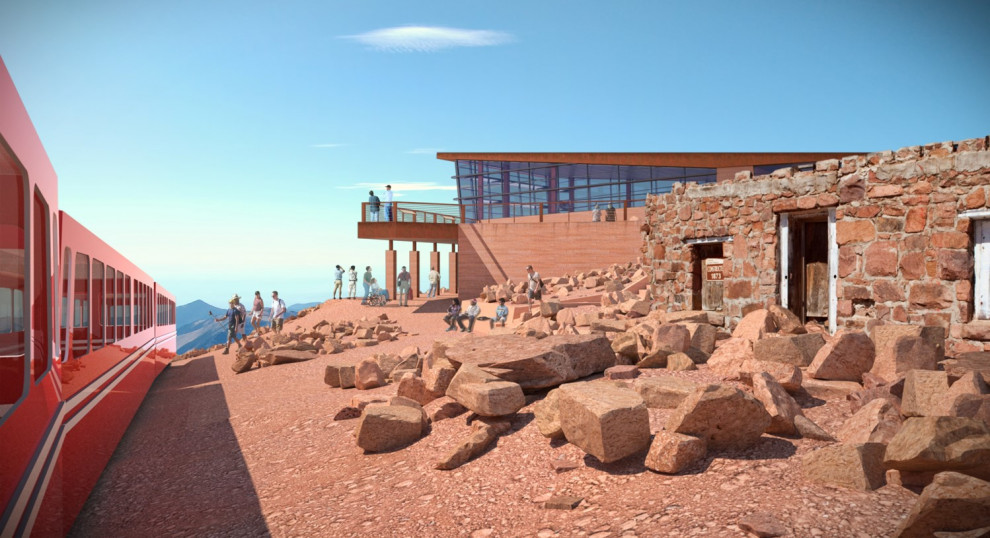 4. The structure is purposely low rise to provide the appearance of being carved into the southeast side of the peak and mimic the surrounding crags and rock formations.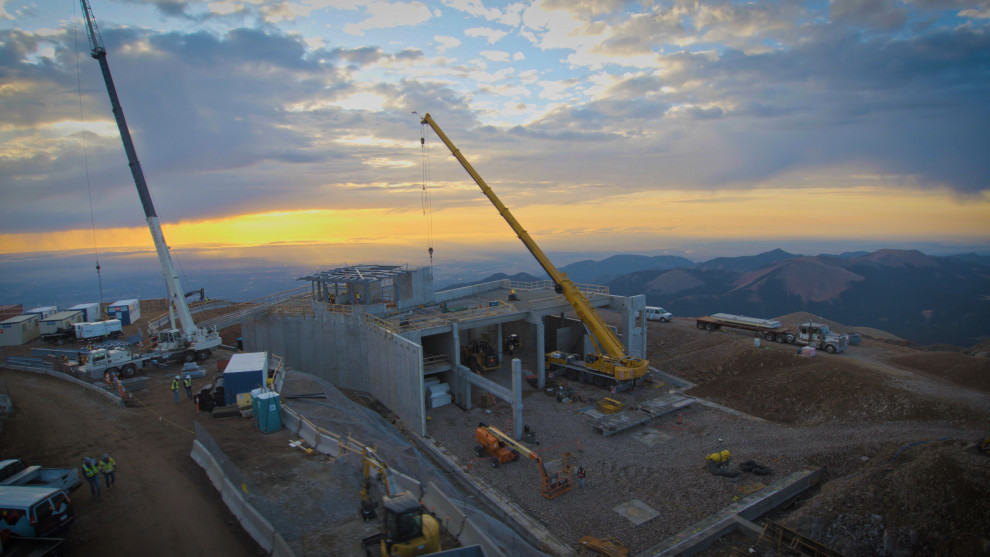 5. The Visitor Center has been designed to achieve a minimum of LEED Silver qualifications and will apply for a Living Building Challenge certification.
A Living Building Challenge certification would make the Summit Visitor Center the first to be certified within a National Historic Landmark and the first Colorado building to reach the achievement. It aims for net zero energy, net zero waste and net zero water consumption and is designed to save more than 350,000 gallons of water per year over the current system in place.
Living Building Challenge features of the project include: mimics natural forms, universal access to site, no "red list" materials, local landscaping, rainwater collection, enhanced pedestrian routes, natural day lighting and views to significant landscapes.
Learn more about the project at ColoradoSprings.gov.