Spooky Season is officially upon us, and it's time to celebrate accordingly. Whether you're looking for an authentic interaction with the paranormal, or a "spooky themed" event, we've got you covered.
Trick or treat, smell my feet, give me something good to eat!
Looking to flaunt your stuff in this year's clever costume? Grab your friends and family and head down to one of the many trick-or-treat events around the Pikes Peak Region!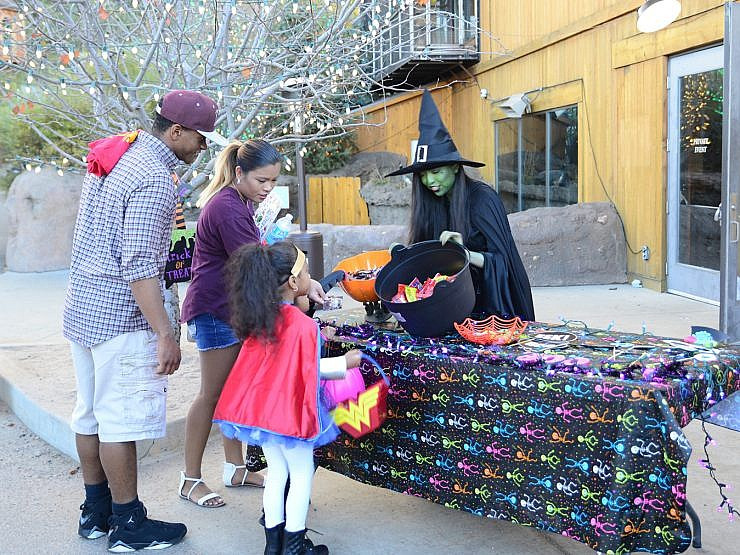 1. Boo at the Zoo
Boo at the Zoo is back! Get your tickets for a night of spooky treat stations, a pumpkin patch, animal feedings and more. Perfect for kids and adults alike, you're going to want to check out Cheyenne Mountain Zoo this spooky season.
2. Howl-o-ween
Great Wolf Lodge is celebrating Halloween all October long! With events like Boo Bingo and a Monster Bash Dance Party, there's something for ghosts and ghouls of all ages.
3. Fright at the Boo!seum
Admission to the U.S. Olympic & Paralympic Museum is free Halloween weekend for all kids 12-and-under in costume!
4. Boo at the Bridge
You'll find goodies, entertainment and games at America's Bridge this Halloween! Local businesses and non-profits will wish you a happy Halloween while filling your bags and buckets with tasty treats!
Frightful Festivities
For a night of fearsome fun, reserve your tickets to one of these haunted events!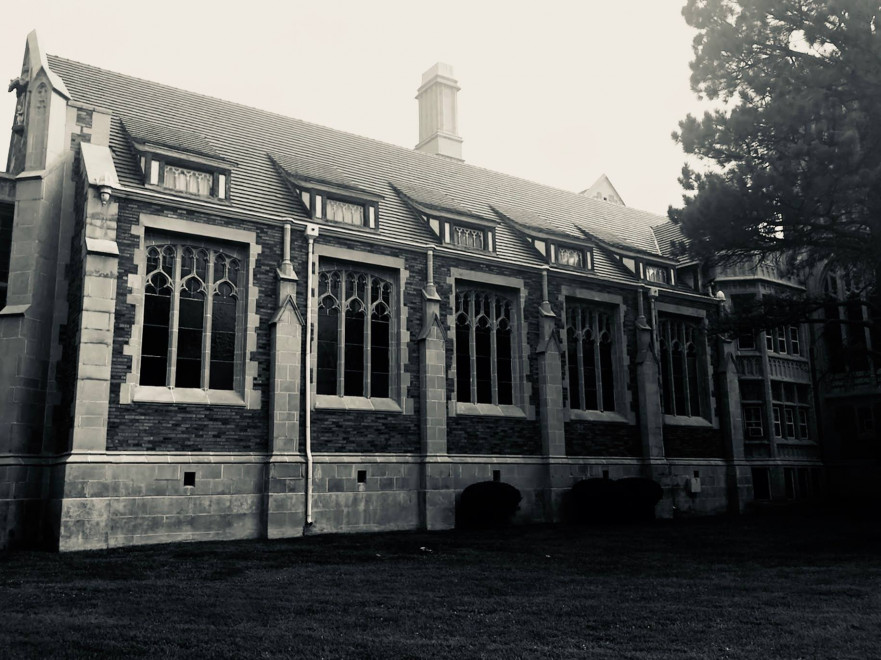 1. The Dark Side of the Abbey
Experience the Dark Side of the Holy Cross Abbey this October. Explore the abandoned Monastery on the Abbey Grounds, navigating your way through the haunted subterranean levels….in the dark. Looking to bring along the whole crew? Check out their three escape rooms located on the dark side of the compound.
2. The Jail Museum
The Outlaws & Law Men Jail Museum boasts paranormal activity such as laughter from the solitary confinement cell, sightings of small children and more. A story is often told of a man who fell from a window to his death – landing in a spot where blood is now said to reappear.
3. Haunted Lantern Tour at Cave of the Winds
This October, Cave of the Winds is offering a limited Journey into Fear Tour. With only a handheld lantern, make your way deep inside Cave of the Winds and hear spine-chilling ghost stories, learn about unexplained phenomena and the true raw history of Cave of the Winds. This Haunted Lantern Tour has an extra spooky appeal for those of you looking for hair-raising fun.
4. Downtown Walking Tour: Ghosts of Downtown
Get your tickets now for one of the most popular walking tours in Colorado Springs! Each October, participants hear spooky stories from the city's early days from local storytellers from the Pikes Peak Writers Guild. Some stories are real; some are fake – can you tell which is which? This tour frequently sells out, so get your tickets ahead of time.
Modern-Day Ghost Busters
Looking to ditch the tour and hunt down these ghosts all on your own? Here are our best recommendations for spooky spots.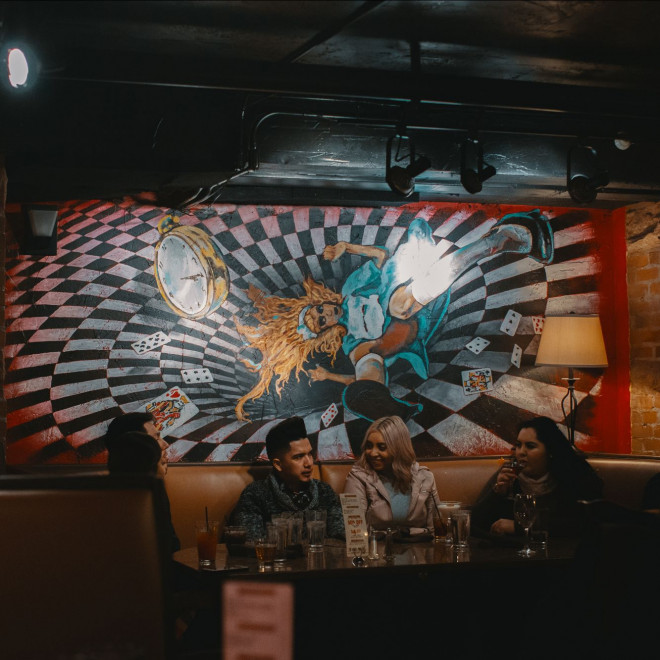 1. The Rabbit Hole
Did you know that The Rabbit Hole, a local favorite dinner spot, was once the city's morgue? While it's been many years since the space was used for that purpose, the eclectic décor and Alice in Wonderland theme maintain the mysterious vibes. So sit down, enjoy some delicious food and make sure to keep your eyes peeled!
2. Evergreen Cemetery
One of the most popular spooky sites in Colorado Springs remains the Evergreen Cemetery. The cemetery dates back to the 1860s – before the town was even formally founded. Many have reported feeling a "presence" in the small Chapel that was built to store caskets and for services. After many years, the usage of the building declined and it quickly fell into disrepair. Cemetery workers using the basement for supplies have often seen dark figures. The cemetery has even been featured on Biography Channel's 'My Ghost Story.'
3. The Tunnels of Gold Camp Road
Well-known for its scenic views, Gold Camp Road is often famous for its spiritual encounters. There are many stories regarding the road, including a school bus accident with an oncoming train. Legend has it that the entire bus full of children perished, and many have reported encountering the children's spirits who playfully place their hands on vehicles that drive-through. Today, many drive through the 2nd tunnel waiting for the car to be moved after putting it in park and turning off the lights. Others have said to see apparitions of men in cloaks. The third tunnel, you are not able to drive through but many peer in, wondering aloud about the secrets of this spooky spot.
4. Emma Crawford on Red Mountain
Although the annual Emma Crawford coffin races have been canceled for 2021, the legend lives on. It is said that in 1889, a young woman named Emma Crawford moved to Manitou Springs, hopeful that the clean mountain air would cure her tuberculosis. After she succumbed to her disease, she was buried on Red Mountain in accordance with her wishes. Many years later, heavy rainfall caused Emma's coffin to dislodge and race down the mountain. Thus, the Coffin Races were born! Emma supposedly still haunts Red Mountain today.
---
Looking for more? Check out our Halloween page for more events!