Recipes for these concoctions hail from some of the area's greatest mixologists and feature ingredients that range from spicy to smokey.
Cheyenne Mountain Resort's Thai Basil Margarita
We're paraphrasing, but Will Rogers never met a margarita he didn't like - we're sure that this one would be among his favorites. During the summer months, Elevations makes a home-grown margarita with one of their six varieties of basil picked fresh from the on-property organic garden.
Ingredients:
3 oz. Thai basil sweet & sour mix
1½ oz. Cuervo 1800 Silver tequila
3/4 oz. Bauchant
Fresh lemon and lime juice
Shake all ingredients and strain over ice. Garnish with Thai basil leaves. To make Thai basil sweet & sour mix, combine 1 cup sugar with 1 cup hot water in a blender and mix slowly. Add 20 Thai basil leaves and blend until completely chopped. Mix with 4 oz. fresh lemon juice and 4 oz. fresh lime juice. Chill overnight.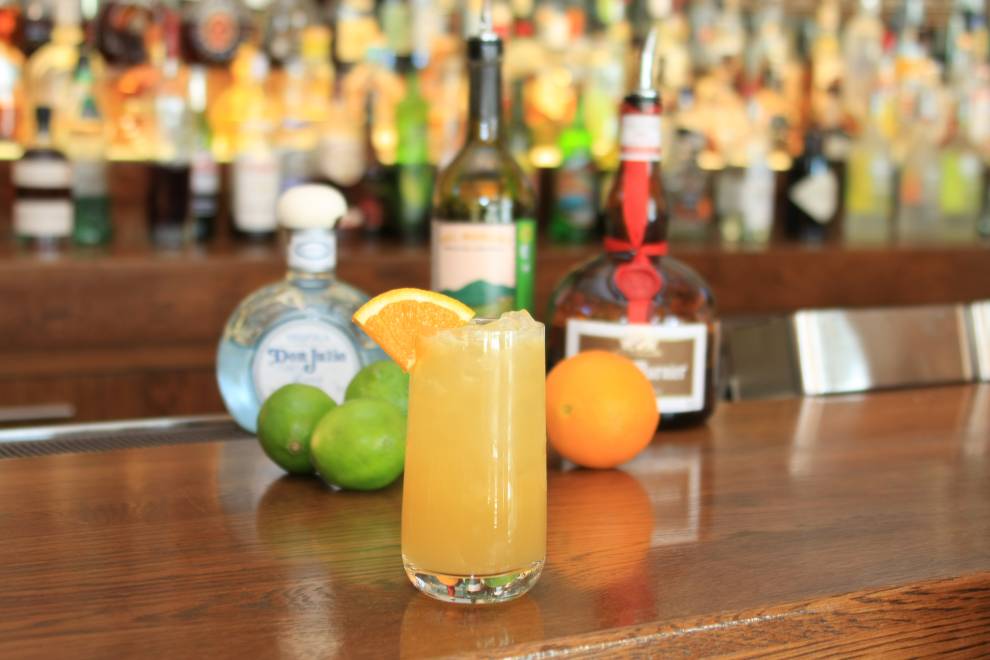 The Smokin' Marg Summit at The Broadmoor
This smokin' good marg is prepared with a splash of Mezcal, a liquor with a very smokey nature because the piñas are roasted underground. It begins with Don Julio Blanco tequila, Grand Marnier, fresh pressed lime juice and a splash of Del Maguey Chichicapa Single Village Mezcal. This margarita is served without salt because the drink is designed to highlight the salty flavors already in the tequila. Pure agave nectar is used to sweeten the drink that is considered "the Goddess' bebida of choice."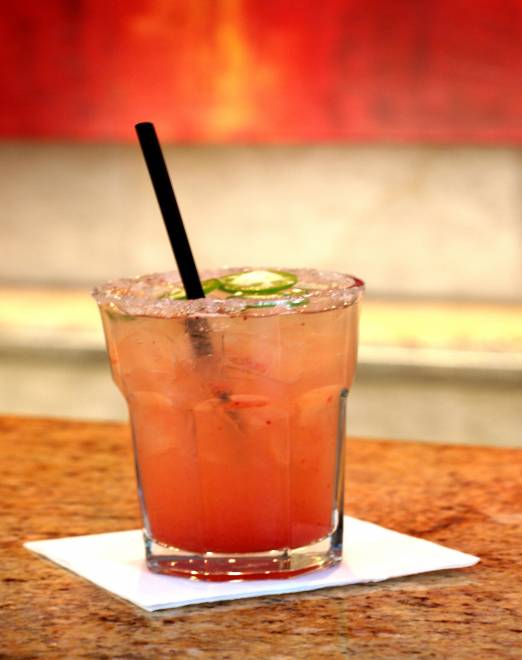 Sonterra Grill's Signature Jalapeño Strawberry Margarita
The key word to this cocktail is fresh. Sonterra uses their signature tequila, Corzo Reposado, Triple Sec, fresh jalapeño-infused simple syrup and a drizzle of fresh strawberry puree. It's served on the rocks with a sugar rim, garnished with three paper-thin slices of fresh jalapeño. Designed by Jeanna Reeverts.
The Olive Tap's Strawberry White Balsamic Margaritas
Ingredients:
2 pints of fresh strawberries
12 oz. good tequila
1/4 C. fresh squeezed lime juice
1 T. fresh squeezed orange juice
4 T. The Olive Tap's Strawberry White Balsamic Vinegar
3 C. of ice (more or less depending on your preference)
Wet tops of margarita glasses, and then dip in salt. Add strawberries, tequila, lime juice, orange juice, and Strawberry White Balsamic in a blender. Blend until smooth adding ice towards the end. Pour the mixture into glasses and enjoy! Raspberry White and Mango White Riserva Balsamics are equally as delicious! An Olive Tap Original Recipe by Melanie, Long Grove.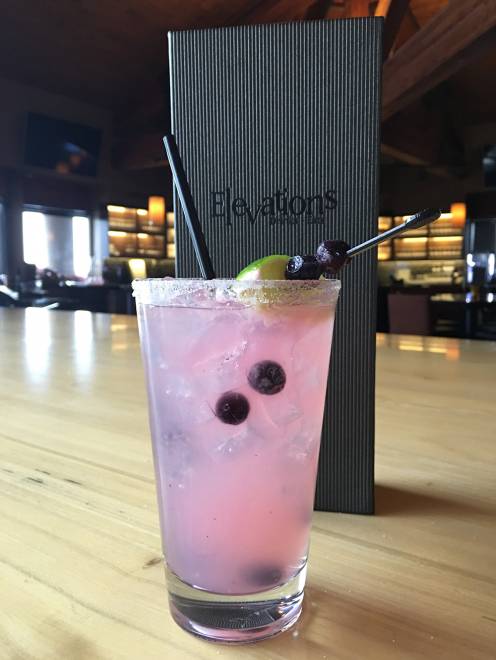 Elevations Lounge Pama-Berry 'Rita
Created by Elevations Lounge Bar Manager Roisin Lafarier
Ingredients:
1.5 oz Avion Silver Tequila
.5 oz Pama Liquor
.25 oz Triple Sec
.5 oz Sweet and Sour
5 fresh picked blueberries
Freshly squeezed lime juice
Combine all ingredients in a cocktail shaker over ice. Shake vigorously and pour into a sugar rimmed glass. Garnish with a lime and blueberry flag.