January 1, 2018 – Head over to Cheyenne Mountain State Park or Mueller State Park for a variety of hikes that range from one to five miles long.
When: 10am-1pm
Where: Cheyenne Mountain State Park, Mueller State Park
Cost: $7 per person
Every Thursday in January - Melanie and her team will guide you through an invigorating yoga class in the brewery. Afterwards, rehydrate with a beer or two in their taproom. The cost of the class includes both the guided yoga and a delicious Goat Patch beer.
When: 5:45-7pm
Where: Goat Patch Brewing Company
Cost: $15 cash at the door
January 12, 2018 – Join the Discovery Center and view different forms of space art and enjoy a good ale. Create your own one-of-a-kind masterpieces throughout the evening. Ages 21 and over. Food truck and cash bar will be available.
When: 5:30-8 pm
Where: Space Foundation Discovery Center
Cost: $15 per person: includes admission, one drink voucher and space art crafts.
$25 per person: includes one drink voucher, event admission, space art crafts, and a Space Foundation Discovery Center pint glass.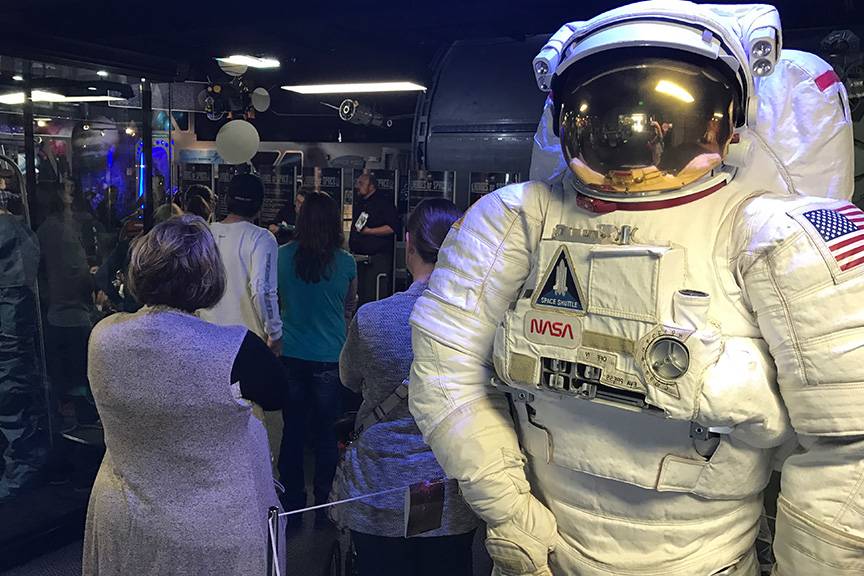 January 13, 2018 – Participants will explore the trails at Fox Run Regional Park to discover winter happenings such as tracks and other wildlife signs. Learn who lives here in the winter and how they survive.
When: 10 am
Where: Fox Run Regional Park
Cost: $3 Members; $4 Non-members
January 19, 2017 - Museum Free Days are just that, an opportunity for the public to enjoy the galleries of the Colorado Springs Fine Arts Center at Colorado College free of charge.
When: 10 am-7:30 pm
Where: Colorado Springs Fine Arts Center at Colorado College
Cost: Free
January 28, 2018 – Join locals to enjoy this old-fashioned event of flying those left-over fruitcakes. Fruitcake will be available for rent for those who like fruitcake or who didn't receive any for Christmas. Local bakers will compete for the title of Fruitcake King or Queen and the community will determine who makes the best organic, non-GMO, or natural wonderful fruitcake.
When: 1-3 pm
Where: Memorial Park, Manitou Springs
Cost: One non-perishable food item to benefit the Manitou Springs Community Pantry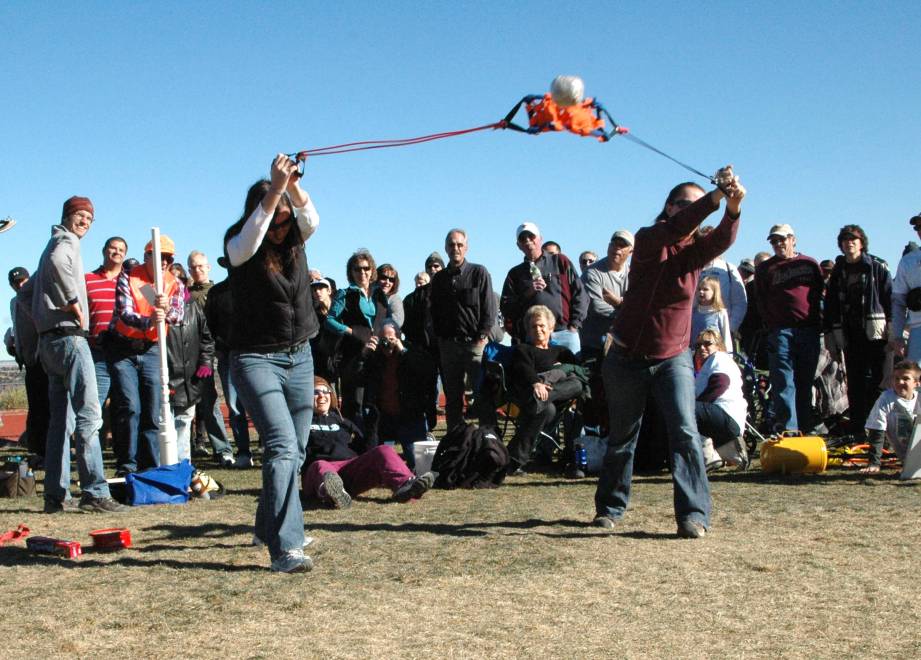 January 30, 2017 – Planning can be the hardest part of using your vacation days. U.S. Travel has made the job easier with their new calendar tool. Plug-in your annual days off and book your dream vacay (we suggest Colorado Springs). Planning for your vacation at the beginning of a new year creates excitement for the upcoming year and less stress on planning last minute trips. Link here: https://www.visitcos.com/events-calendar/festivals-events/plan-for-vacation-day/
January 31, 2018 – Celebrate the full moon and walk along the trails of Bear Creek Nature Center, enjoying the sights and sounds of moonlit trails. Be prepared for cold and possibly snowy or icy conditions. Adults only.
When: 6 pm
Where: Bear Creek Nature Center
Cost: $3 member; $4 Non-member
January 31, 2018 – Crystal is the 42nd production from Cirque du Soleil and its first-ever experience on ice. World-class ice skaters and acrobats take their new frozen playground by storm with speed and fluidity as they challenge the laws of gravity with a flurry of unexpected acrobatics
When: 7:30-9:30 pm
Where: Broadmoor World Arena
Cost: Pricing details here
Check out all our most exciting upcoming events, holidays, and festivals here.