Perhaps now more than ever, parks, trails and open spaces are providing a much-needed reprieve to sustain both physical and mental health. These are the places that are helping us all cope with the uncertainty of this public health crisis that has disrupted our daily lives and left us feeling stuck inside.
In order to keep enjoying our great outdoors, we all need to do our part to use these areas in a way that respects each other and public health guidance.
This means we need to use these areas differently than we normally do, even if it feels overly cautious. We've compiled a list of safe ways to enjoy our outdoor recreation while maintaining proper social distancing.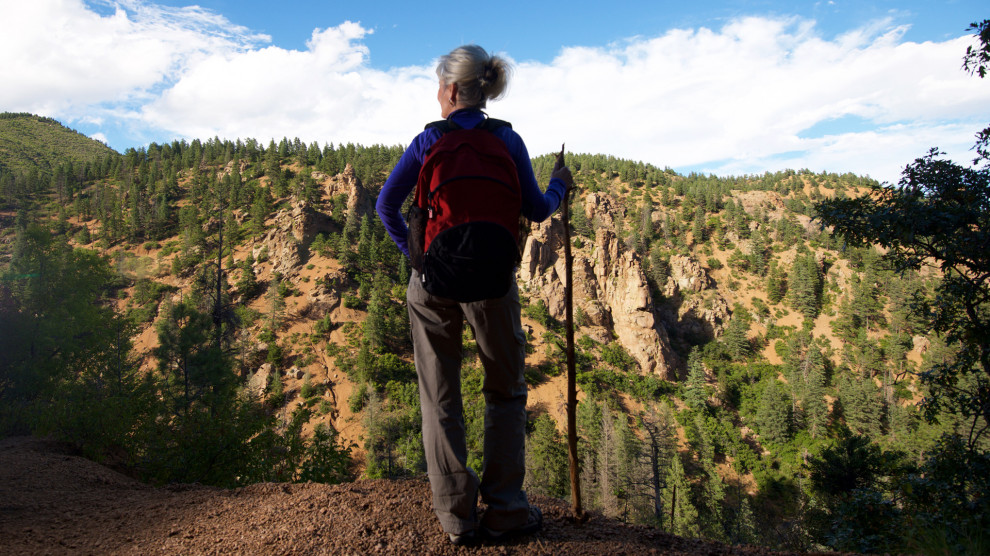 Outdoor Adventure "Dos":
Head to Trails Less-Traveled - Literally!
- Go somewhere off the beaten path that perhaps you've never been before. Think of places where you're least likely to see other outdoor enthusiasts.

Make Yourself Known
- If you approach other folks enjoying their time outside, offer a wave and some communication and discuss the best way to pass by. You may be at a very tight and constricted part of a trail, but we urge you to make the safest decision for the circumstance.

You Gotta Keep 'em Separated
- Maintain a safe distance of 6 feet between yourself and other people around you.

Pack It Up, Pack It In (in the immortal words of House of Pain)
- Bring a suitable trash bag. Leave no trace, take everything out to protect park workers.

Bring Your Own Hydration Station
- Bring water or drinks. Public drinking fountains may be disabled and should not be used, even if operable.

"Go" Before You Go
- Users may find public restrooms closed. Be prepared before you leave, and time outings so that you are not dependent on public restrooms.

Keep It Clean
- Bring hand sanitizer with you to clean your hands if soap and water are not available.

Outdoor Adventure "Don'ts":
Feelin' Ill? Stay Home!
- Do NOT use parks, trails and open spaces if you are exhibiting symptoms. If you or your children are experiencing symptoms, it's important to stay home when sick.

Don't Touch
- Do not touch any surfaces that are likely to be touched by other people.

Stay Away from Crowds
- If the parking lot looks full, find another place to recreate.

Don't Be a "Team Player"
- Do not gather in groups or engage in any activity where you cannot maintain at least 6 feet from other people. This includes activities involving physical contact or the sharing of equipment.

Avoid Playgrounds
- We know it's hard to tell your kiddos they can't play on the playground, but please do not use or play around playground equipment.
---
Taking all of this into account, we anticipate an increase in outdoor recreation, so the need for us to communicate with other users is more important than ever. Say hello, offer a wave and support each other during this time. Maybe it can carry over to when we all get back to a more normal way of life. So, let's play outside. But, let's play by the rules. The new rules.
Join in on some virtual hikes with Trails & Open Space Coalition. Click the image below to see where to go!