Michael Garman's Christmas in Magic Town – All December Long – View this 3,000-square-foot miniature town decked out in its holiday best. Special holiday exhibits will be on display throughout the entire month.
Where: Michael Garman Gallery
When: All December Long
Cost: 6 and under Free | 7-12 $3 | 55+ $4 | Adults $5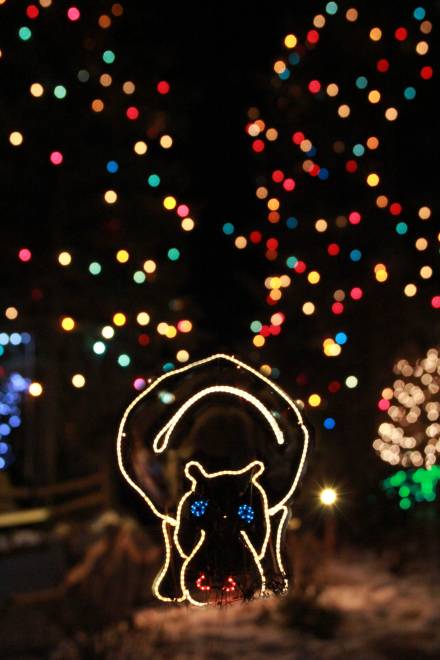 Cheyenne Mountain Zoo's Electric Safari – Dec. 4-6, 11-23, 25-Jan. 1, 2021 – 'Tis the season for lights, animals and holiday spirit at America's mountain zoo. Take in nearly one million sparkling lights illuminating the crisp winter night, warm up at one of the firepits throughout the zoo and stop in to see Santa (through Dec. 23).
Where: Cheyenne Mountain Zoo
When: 5:30-8:30 p.m.
Cost: Adults - $14.75 | Seniors (65+) - $12.75 | Children (3 - 11) - $10.75 | Children under 2 - $0.75 | Military Discounts Available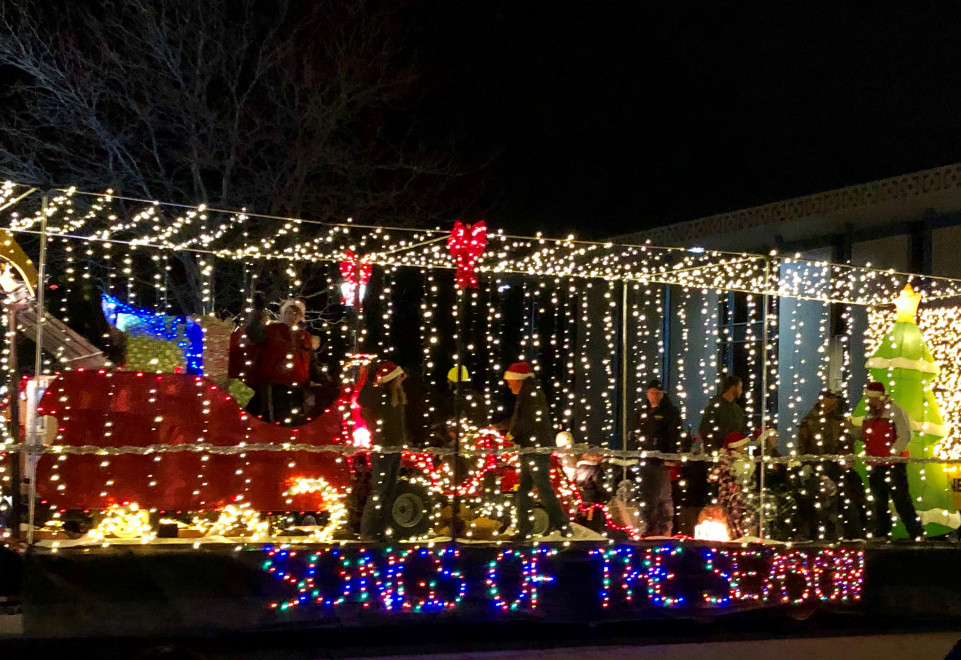 Festival of Lights Parade – Saturday, December 5, 2020 – This year's parade will be held in a safe and socially-distanced event at The Broadmoor World Arena! This stationary parade will allow you the opportunity to drive through the amazing lighted floats from the safety (and warmth!) of your own car. Free tickets will be available for reservation soon to allow for vehicles to enter the parade route at staggered times throughout the evening and avoid long lines. Plus, hot chocolate, cider and other fun holiday snacks will be available for purchase!
Where: Broadmoor World Arena
When: 5:30 – 8:30 p.m.
Cost: Free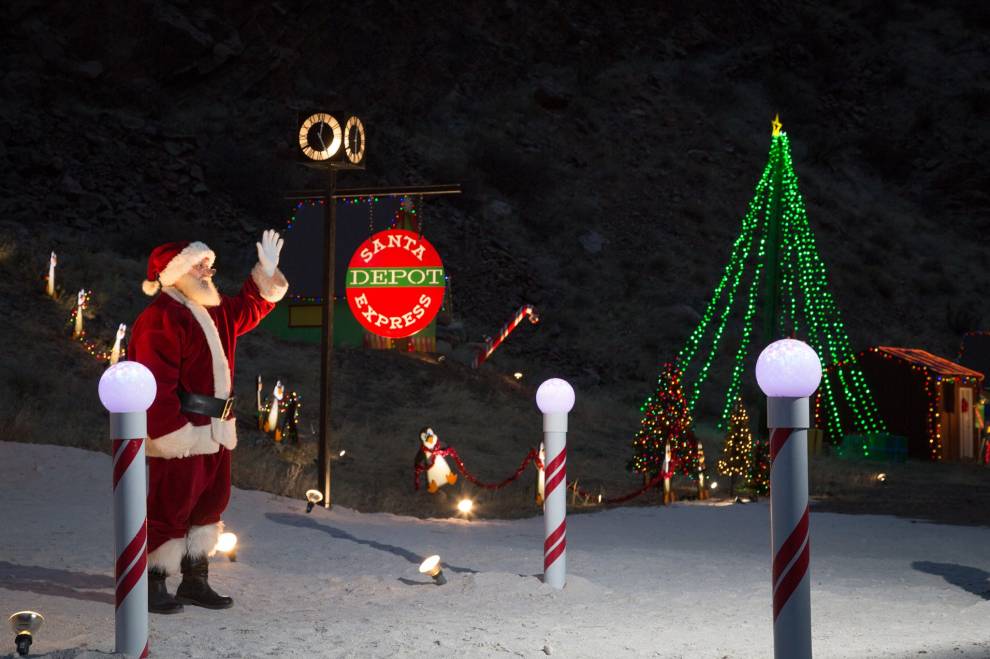 Royal Gorge Route Santa Express – November 19 – December 24 & December 26-30, 2020 – The Santa Express is a winter wonderland where passengers are encouraged to wear cozy pajamas and relax with family and friends. Sip complimentary hot cocoa and a cookie on the way to The North Pole. Santa sees lots of visitors, so reservations are highly recommended.
Where: Royal Gorge Route Railroad, Cañon City, CO
Cost: Varies depending on options chosen;
Winter Wonderland With The Wolves – December 20, 2020 – Spend some times with the wolves in their wonderland retreat in Divide, CO. Festivities include breakfast burritos with the wolves. Space is limited. Please call for reservations.
Where: Wolf & Wildlife Center
When: December 20, 2020
Cost: Adults - $40, Kids 6-11 - $20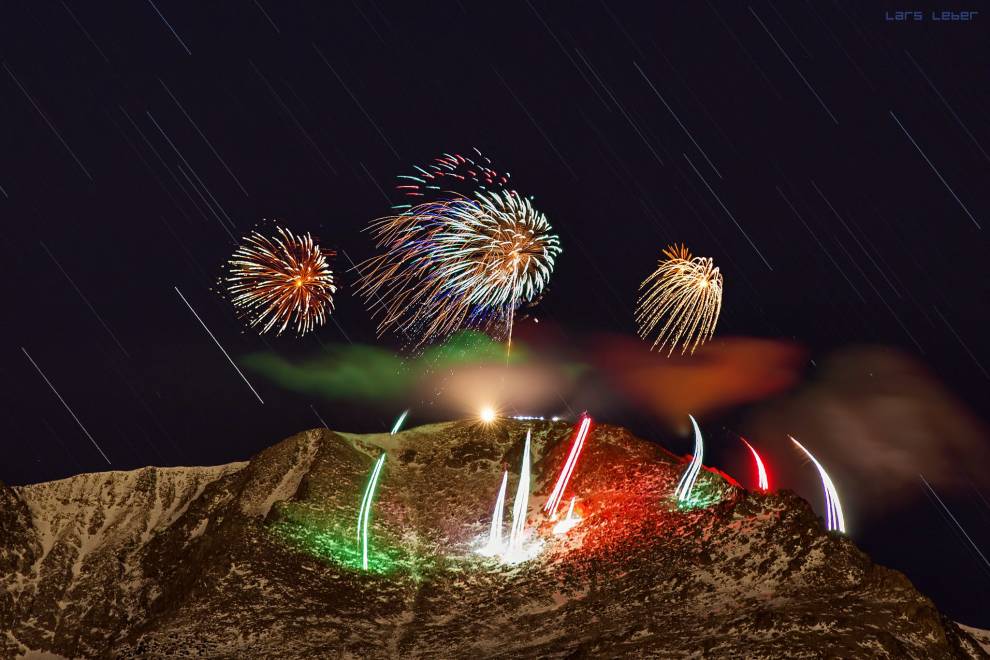 Pikes Peak New Year's Fireworks – December 31, 2020 – On New Year's Eve, the AdAmAn Club fires off a spectacular fireworks display, which on a clear night, can be seen for hundreds of miles along the Front Range of the Colorado Rockies and eastern plains. This New Year's Eve we will kick off the 150th Anniversary of Colorado Springs with 150 fireworks at 9 PM!
Where: Pikes Peak Summit
When: 9:00pm
Cost: Free
Glen Eyrie's Christmas Tea – through January 1, 2020 – Yule Tea is Glen Eyrie's most highly anticipated Tea of the year. Celebrate this merry season while drawing closer to those who matter most as you delight in stirring conversations and revel in their new, hand-crafted holiday menu and heartwarming teas.
Where: Glen Eyrie
When: 1 am or 2:30 pm (time available depending on day)
Cost: $29 per person (plus tax)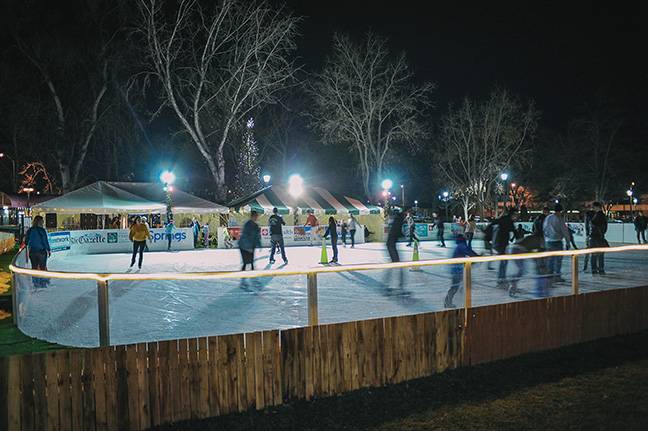 Skate in the Park – November 13, 2020 - End of February 2021 – Enjoy a real 4,675 square-foot ice rink located on the west side of Acacia Park. The rink is a collaborative effort between the City of Colorado Springs Parks, Recreation & Cultural Services and Downtown Colorado Springs.
Where: Acacia Park
When: Varies depending on the day
Cost: $10 includes skates; Under 4 years old FREE with paying adult