Photo Courtesy Front Range Climbing
Couples, or singles, can connect with exciting winter adventures throughout the Pikes Peak region. Learn to ice climb on frozen waterfalls, snowshoe state parks or watch masterful ice carvers create art, chisel by chisel. Afterward, get a little closer in front of a roaring fireplace or fire pit at one of the area's unique lodges, hotels or B&B's while enjoying the stunning views of Pikes Peak-America's Mountain and Garden of the Gods Park.
Activities
Navigate Silver Cascade falls in North Cheyenne Cañon or ascend Front Range Climbing's private ice wall near 11 Mile Canyon. Both novice and advanced climbers will enjoy the experience in some of the area's most scenic spots. Half-day and full-day experiences are available.
Mueller State Park offers year-round recreation on 5,000 acres of land. Enjoy the short snow season with several snowshoe hikes for beginners or experienced snowshoers. Learn how to hike safely and easily. Other winter activities include cross-country skiing and sledding. Make it an entire weekend by booking an onsite cabin complete with roaring fireplaces.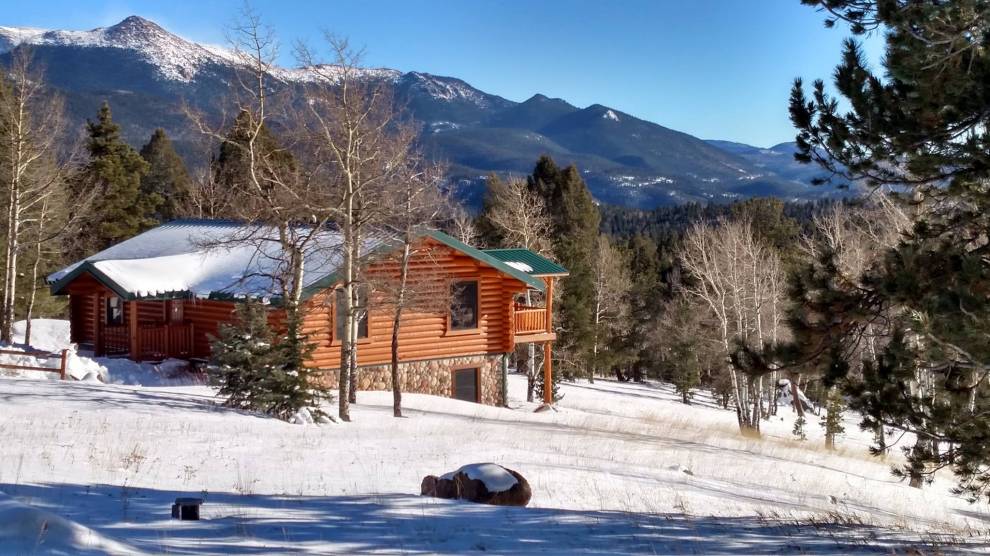 Watch sculptors carve ice into beautiful works of art at the Cripple Creek Ice Festival. In its 12th year, this free event takes place Feb. 9-10 & 16-17, 2019. This year's theme is Renaissance in Ice, the possibilities are endless and the artists will be sure to make awe-inspiring works of art. Make sure to hit the ice bar and liquor luge for a refreshing beverage.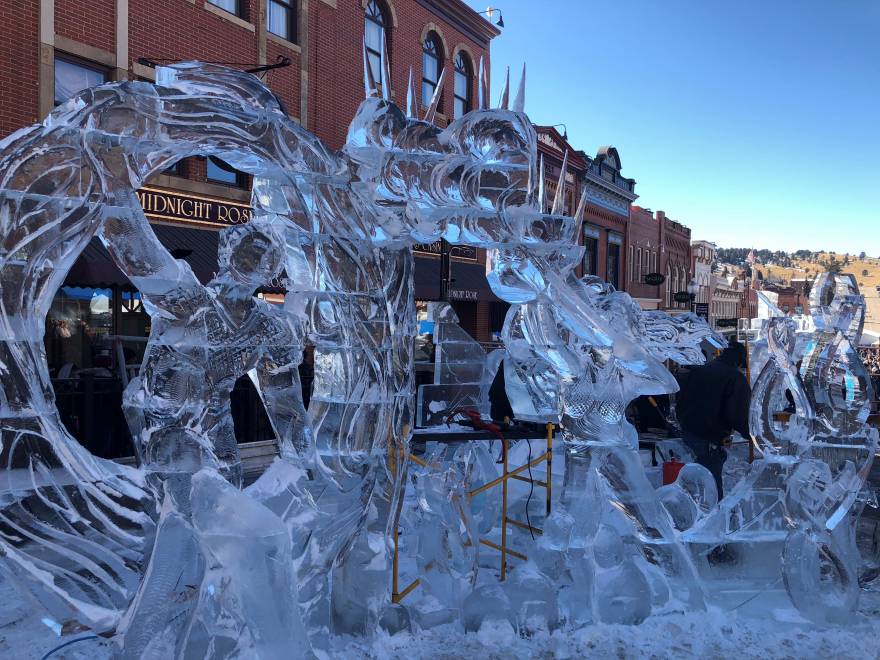 Lodging with Unique Fireplaces
This four-diamond property boasts a fireplace and two fire pits for guests to enjoy. The grand fireplace is located indoors in the lobby and makes for a great photo opp. The fire pits are located outdoors on the terrace and the resort's beach. Guests often enjoy roasting s'mores on the terrace fire pit. For a private fireplace experience, guests can book a suite.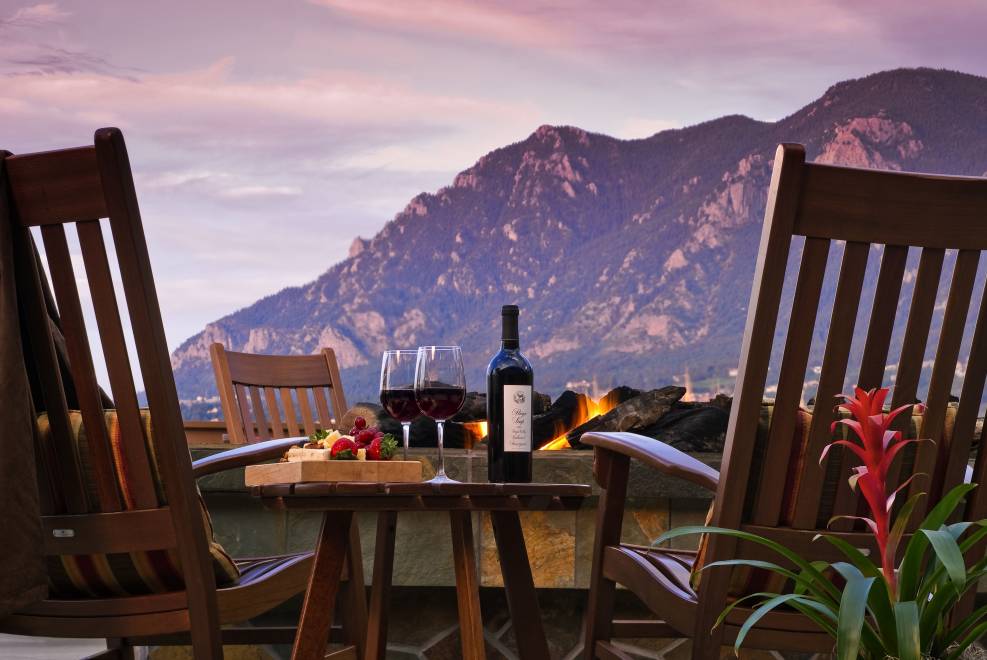 Head to this private retreat located in picturesque Green Mountain Falls. The property features a small collection of six rooms. All guests have access to a large outdoor fire circle. Book a romance package and enjoy the wraparound porch.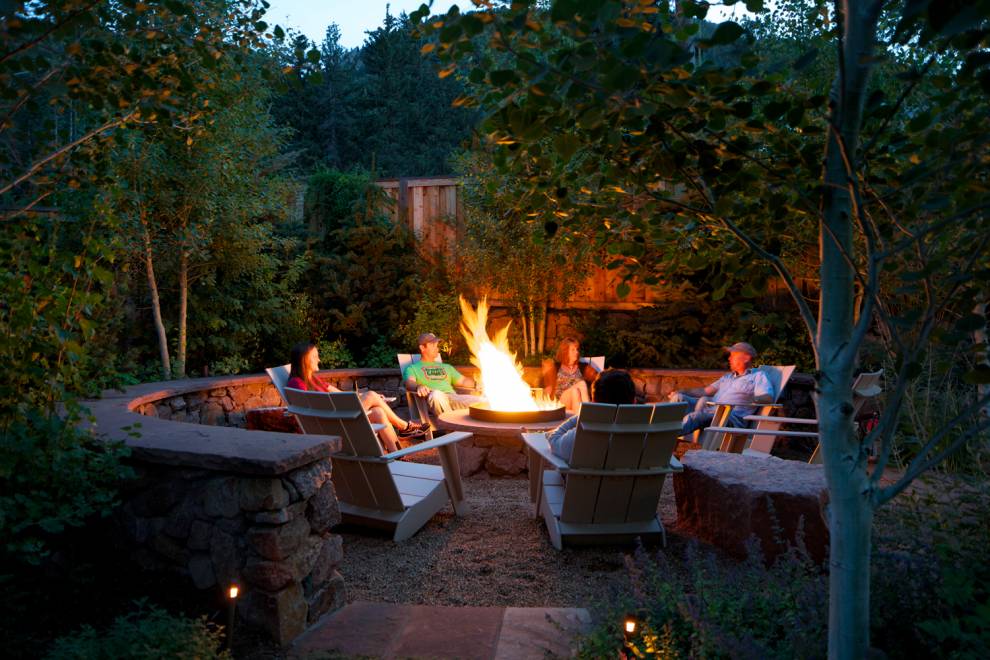 This boutique property located in the heart of downtown boasts a lobby fireplace surrounded by gorgeous Italian marble, adjacent to one of the historic property's original steel vaults. It is very eye-catching and is a wonderful place to enjoy a romantic moment. Couples will find the downtown views, onsite Springs Orleans restaurant and window views are just what the love doctor ordered.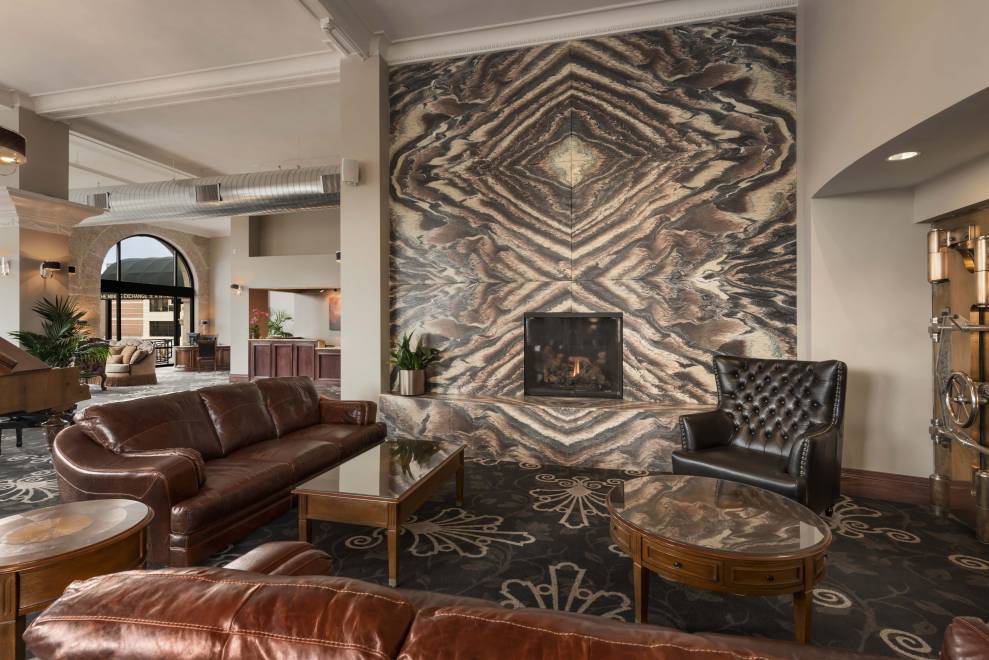 Enjoy this bed and breakfast's antique oak 1890's framed fireplace. It's the perfect setting to enjoy a glass of bubbly with that special someone while surrounded by Victorian splendor. Take advantage of specials like "Bubbles and Breakfast" package.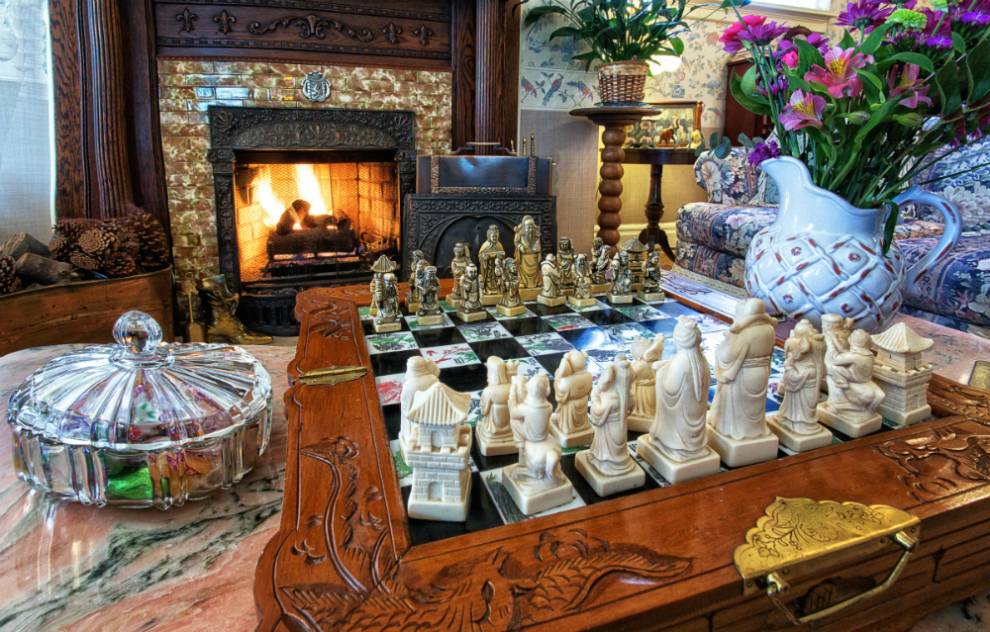 Kick back and relax at the larget hotel bar in the city. The prominent fire feature will keep you toasty while you sip happy hour specials and onsite dining options.