The carousel at America's only mountain zoo is older than most people who ride it. The model was a popular attraction at the 1933 Chicago Progress Fair. This cherished feature of Cheyenne Mountain Zoo was built in 1925 by the Allan Herschell Company. Since 1927, it's been giving guests of all ages a great ride. The 20 jumping horses and two chariots have been restored to their original beauty and have been included in the State Register of Historic Properties.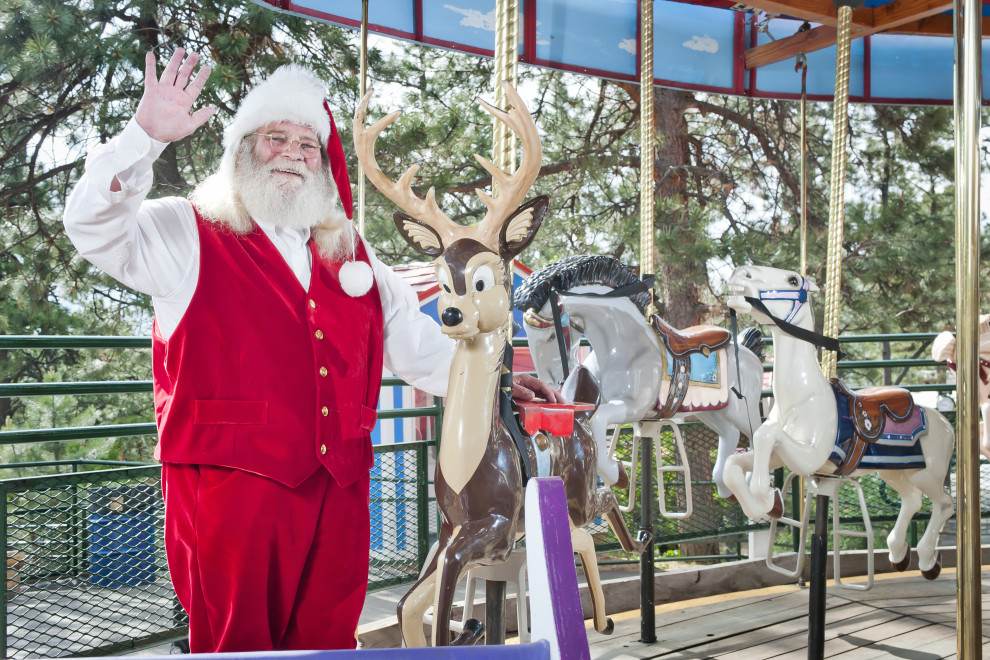 Manufactured in 1919 by New York 's Herschell Spillman, all of the horses are original and made of hand-carved wood. The Christmas-themed amusement park then added their own reindeer which they've owned since the early 1960s. During the time it was being built, there were around 8,000 carousels made. Less than 200 of these still exist today.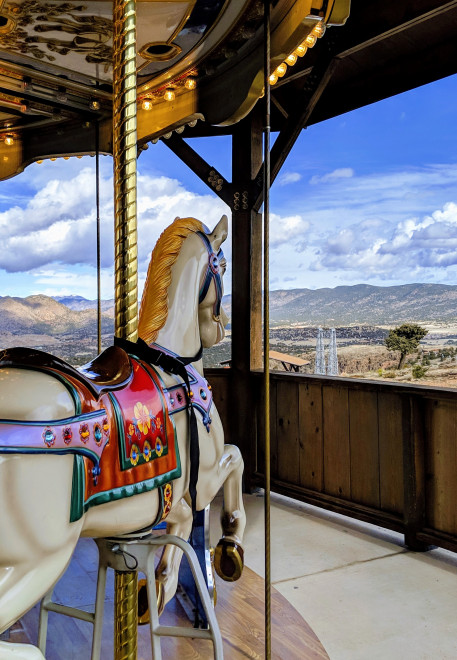 The site's original carousel was lost in the 2013 fire. The new vintage-style Daisy's Carousel, located inside the Tommy Knocker Playland, offers some of the most spectacular views of the Royal Gorge below and Sangre de Cristo mountains beyond.