This week is National Travel and Tourism Week, and this year we're celebrating the Power of Travel. The travel industry faced difficulties like never before over the last year. It's clear that travel and tourism play extremely important roles in recovery for all destinations, and the Pikes Peak Region is no exception.
We are so proud of the strength and resiliency of our region's businesses and hospitality sector, and this week we celebrate all the incredible "powers" of Colorado Springs and the Pikes Peak Region. Learn what "power" we are celebrating each day of National Travel and Tourism Week and how you can enjoy them on your next visit.
Navigate to each day by clicking the buttons below:
Day 1: Power of Sports
Colorado Springs has long been known as Olympic City USA. As home to the United States Olympic & Paralympic Committee, the Colorado Springs Olympic & Paralympic Training Center and the brand-new U.S. Olympic & Paralympic Museum, it more than lives up to its name. As the city continues to grow, so does the sports scene. Recent projects around the city give visitors and locals alike ample opportunities to enjoy sporting events year-round!
Ways to enjoy
Whether you're into watching team sports, celebrating the history of sports or playing sports yourself, there are many activities in town.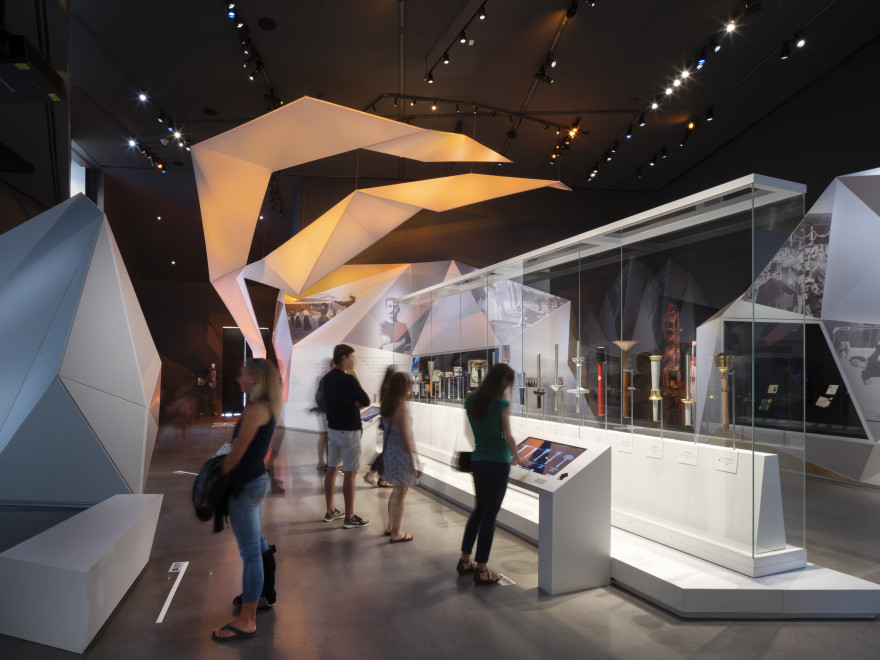 Find your inner champion
The award-winning U.S. Olympic & Paralympic Museum offers an inside look into what it takes to be a champion. Race against your favorite track athletes, try your hand at archery and learn about the history of the Games while getting ready to celebrate Tokyo 2021! After getting your fill of inspiration, head over to the newly constructed Hybl Center for your athletic performance and sports medicine needs.
The William J. Hybl Sports Medicine & Performance Center is a one-of-a-kind research facility that is a revolution in health and human performance. Formed under a partnership between Centura Health and Univiersity of Colorado Colorado Springs, the center emphasizes the idea of "exercise as medicine," treating patients with conditions ranging from sports injuries to diabetes or cancer.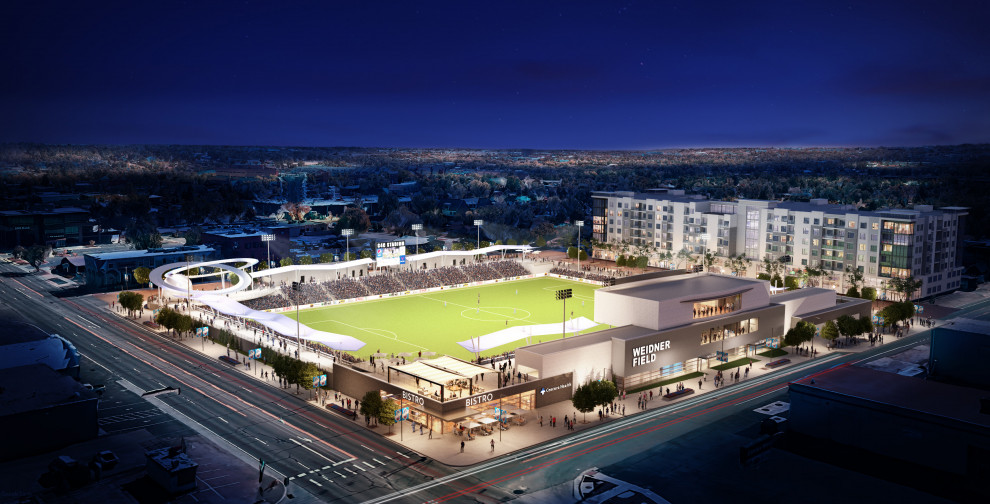 Catch a game
Get yourself and your friends some tickets to a Rocky Mountain Vibes game and head down to UCHealth Park to enjoy a day at the ballpark! As members of the Pioneer League, the Vibes are an independent baseball team within the MLB Partner League.
If you're looking to enjoy America's favorite pastime in the Springs, this is for you! If soccer is your passion, the newly constructed Weidner Field is home to the Colorado Springs Switchbacks FC and is the highest elevated professional sports stadium in the U.S. It will also host various events including games, concerts and corporate experiences.
Located right on the edge of downtown and surrounded by beautiful artwork, check out Weidner Field starting with the home opener on May 21. Later this year, the new Edward J Robson Arena, home of Colorado College Tigers Hockey, will be open for games and events as well.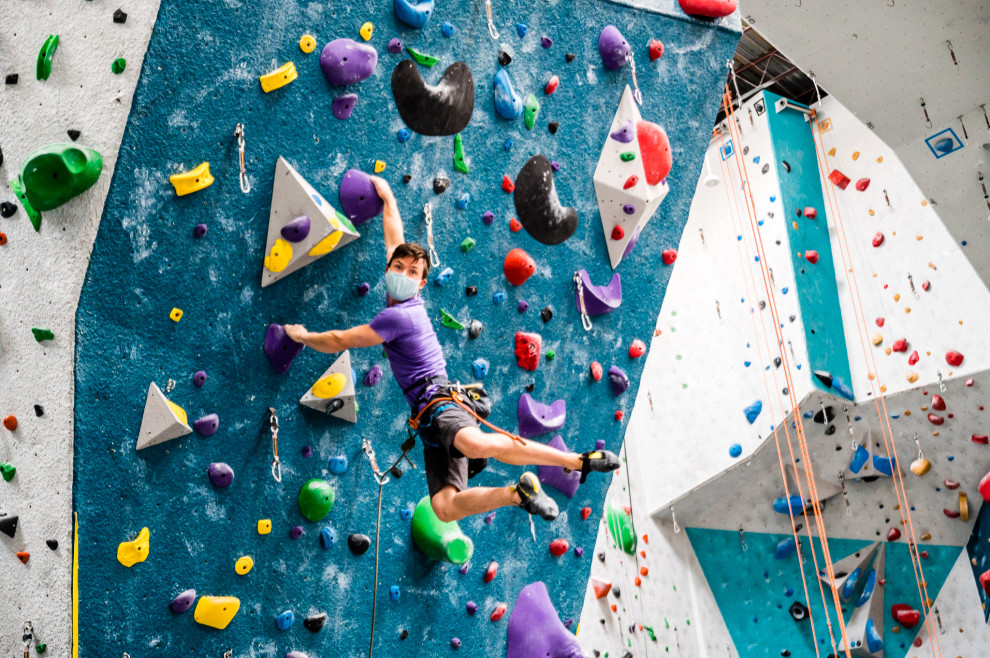 Get active
If you're looking to get active with friends or family, there are plenty of options around town. Altitude Ninja Gym allows you to train like the stars of American Ninja Warrior – offering both private events and competitions.
For an indoor introduction to climbing, CityROCK offers programs for kids, teens and adults.
Take your activity outside and head over to Adventure Mini Golf for family fun on their mini golf courses and batting cages. They offer affordable fun with four different themed courses, including Around the World and Out West.
Day 2: Power of Relaxation
Many people come to Colorado Springs to get their adrenaline rushing and blood pumping with outdoor adventures, but it's also a place to find rest and relaxation while soaking in the beautiful views and fresh mountain air. Colorado Springs earned its reputation as a wellness destination in the late 1800's when people would flock to the area for tuberculosis treatment. The 300 days of sunshine, fresh air and high-altitude environment were looked to as a source of healing. In 2021, now recovering from a pandemic, Colorado Springs remains a destination to seek health and wellness.
Ways to enjoy
Wellness can mean different things to different people. No matter how you stay well, here are several ways to relax and reset in the area.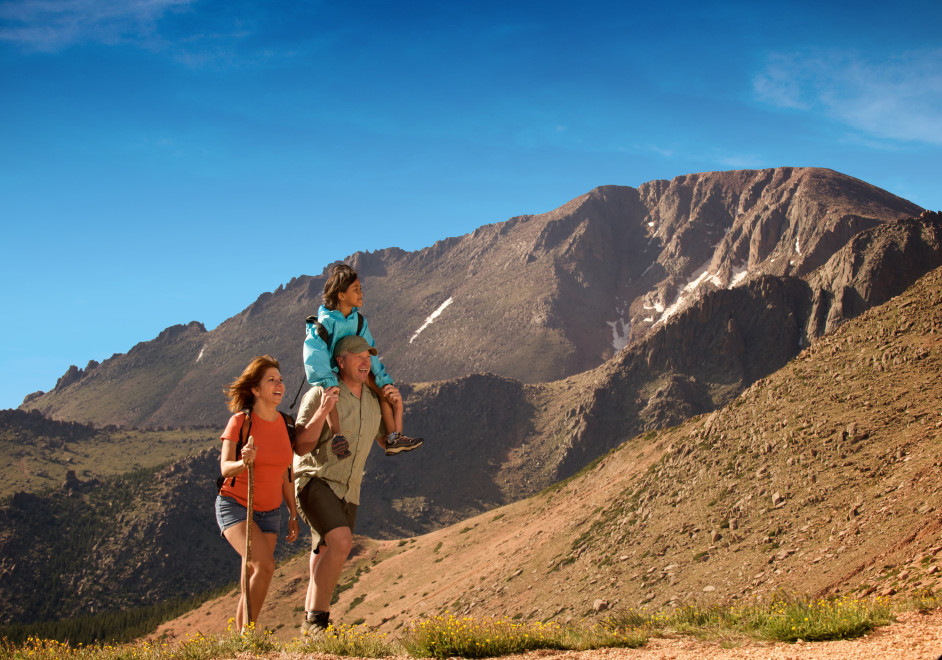 Get into nature
There's nothing like a good hike to clear the mind. The Trails and Open Space Coalition is a great resource for discovering new and lesser-known regional trails so you can get out and spread out while enjoying nature. Some quieter favorites include Mt. Rosa, Cheyenne Mountain State Park, North Catamount Reservoir, Mt. Herman, Pineries Open Space and Southern Blodgett Open Space.
Check out UpaDowna for group activities like paddle boarding, yoga, climbing, hiking, biking and more.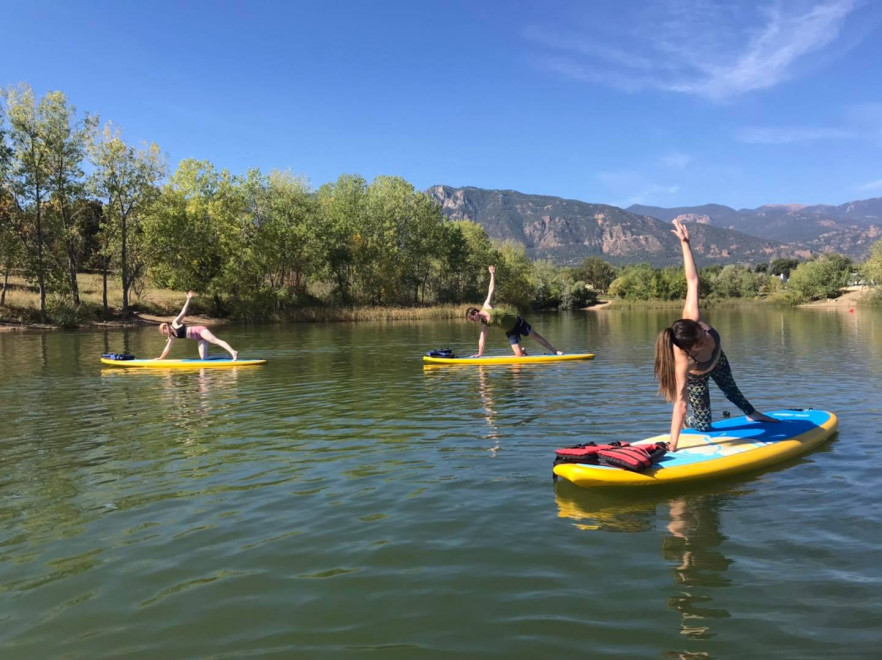 Enjoy the water
Colorado has plenty of beautiful reservoirs to enjoy. Get your Zen on with Dragonfly Paddle Yoga, where you can enjoy the stress-reducing benefits of yoga on the water with a stand-up paddle board.
You can also rent kayaks, stand-up paddle boards and more from various local outfitters like Pikes Peak Outfitter.
Looking to relax with a fishing excursion? Angler's Covey is a great resource for gear and trips.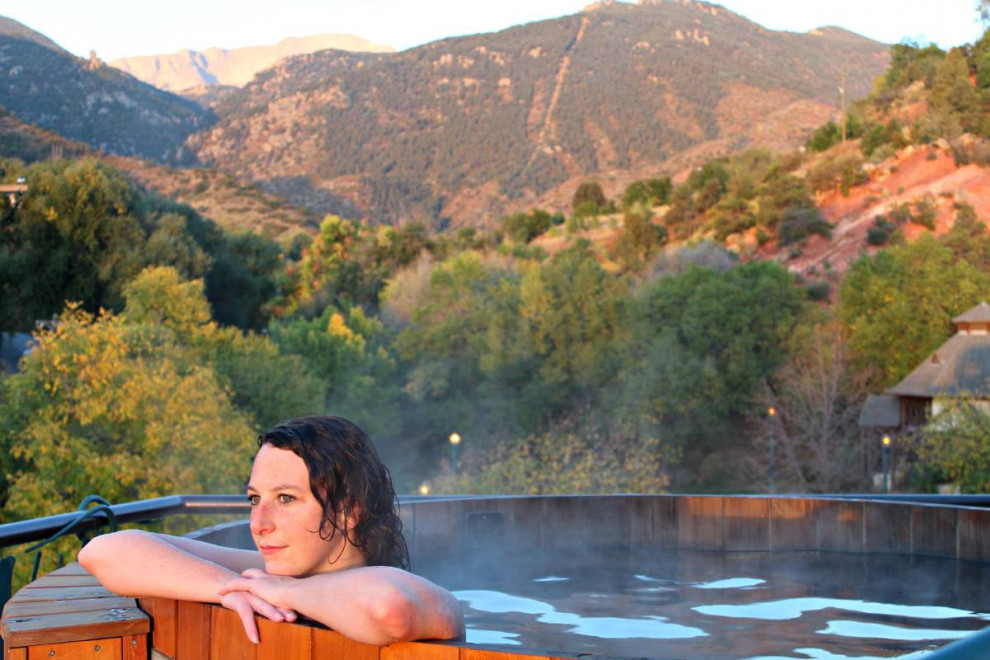 Hit the spa
When you think "rejuvenation," a spa day might come top of mind. Good thing the Pikes Peak Region has no shortage of incredible, world-class spas. Check out SunWater Spa for cedar tub mineral water soaking while overlooking Pikes Peak, and Yeden Hemp Spa for a one-of-a-kind CBD massage or cupping treatment.
You can also book a treatment at various hotel spas including STRATA Wellness at Garden of the Gods Resort and Club, MX Spa at The Mining Exchange, Alluvia Spa and Wellness Retreat at Cheyenne Mountain Resort and The Spa at The Broadmoor.
Day 3: Power of Sustainability
As an outdoor exploration destination for visitors around the world, sustainability and land preservation are top values of Colorado Springs. There are ways both big and small to make a difference and help keep this land pristine for generations to come. Even seemingly harmless actions like carving into a tree or picking flowers can be detrimental in the long run. That's why it's vital to learn about best practices before enjoying the outdoors.
Ways to enjoy
Check out the ideas below to plan ahead for all your adventures and recreate responsibly.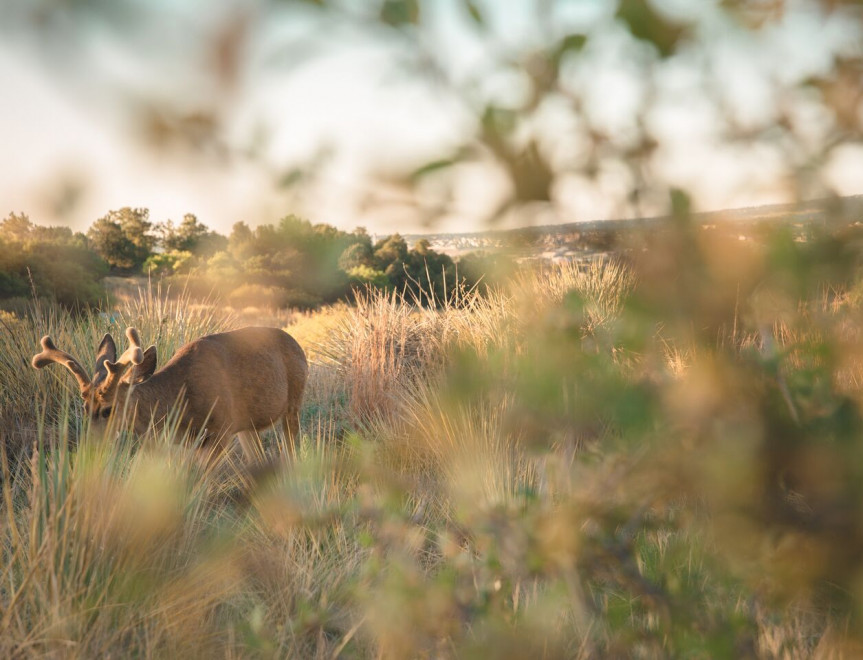 Research sustainable practices
Leave No Trace is a nationwide campaign to encourage sustainable practices while enjoying the sites and scenes Colorado has to offer. It seeks to better protect the Earth's natural environments and consists of seven principles to practice sustainability. Those principles include planning ahead, disposing of waste properly and leaving what you find, among others.
The Trails and Open Space Coalition has launched a similar mission, seeking to prevent overcrowding in parks and promoting responsible trail use. Their campaign – Get Out Spread Out – showcases lesser-known trails and parks for visitors to explore.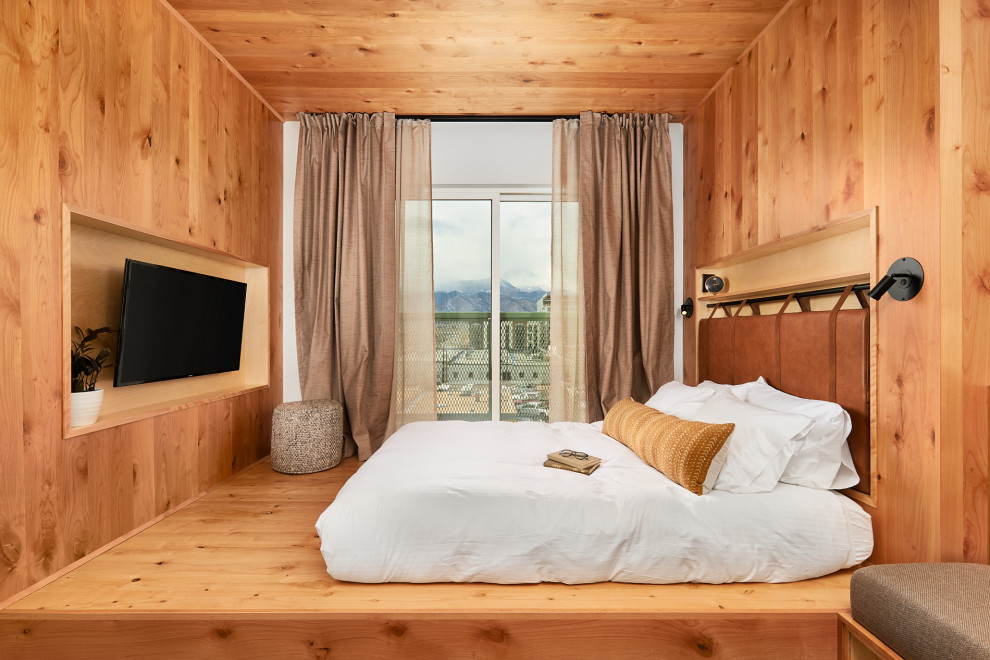 Spend your money responsibly
There are businesses and restaurants around Colorado Springs dedicated to ethical and sustainable practices. When booking your stay, consider places like SCP Hotel or Kinship Landing, both of which offer great accommodations focused on healthy living and sustainability.
Shops like Frayla Boutique, Eclectic Co and Yobel Market feature small and local artists rather than international brands, giving back their profits to lesser served communities.
Once dinner time rolls around, check out eateries like Pizzeria Rustica and Skirted Heifer, both of which have been recognized for their emphasis on reducing environmental impact in all stages of their business!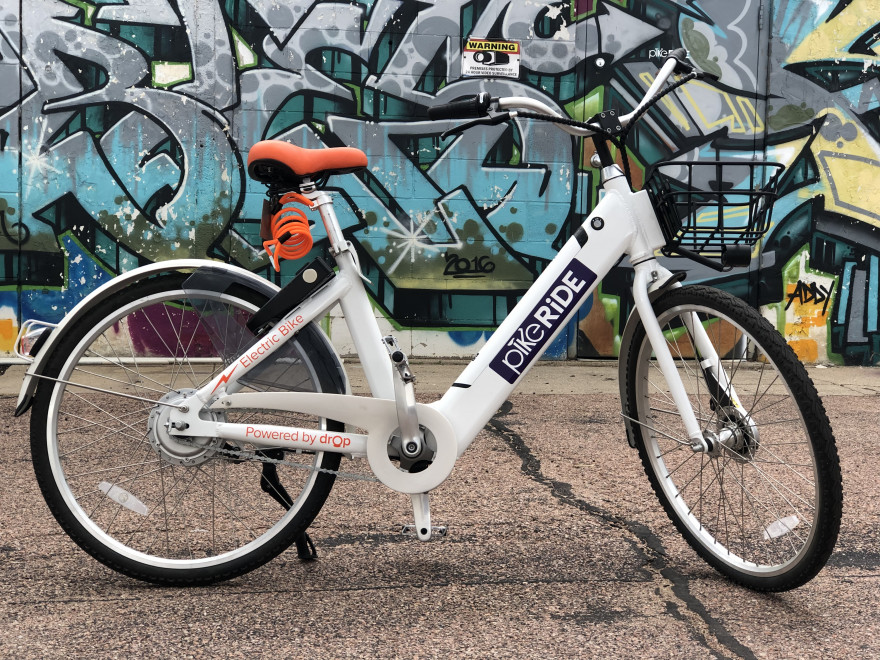 Enjoy environmentally friendly activities
Narrowing down your packed itinerary can be a challenge but practicing ecotourism can be easy with a little research. The brand-new Pikes Peak Summit Visitor Center is opening this summer and is set to be the first Living Building Challenge certified structure in the state of Colorado. Sustainability was at the forefront during the construction of the new Visitor Center, and it is set to eventually achieve net-zero energy, water and waste consumption.
Day 4: Power of Taste
The local food and drink scene in Colorado Springs in constantly growing, with new locally owned spots popping up every month. Regardless of what you're in the mood for – barbeque, pizza, a cup of coffee or an ice-cold beer – there's always a wide array of choices. And now, more than ever, it's important to support our local establishments. Many have adopted outdoor dining spaces, and all have safety protocols to ensure that guests can enjoy a tasty meal or drink while remaining safe.
Ways to enjoy
If you're an established foodie or new to the food and drink scene, you'll find no shortage of flavors and atmosphere in the Pikes Peak Region.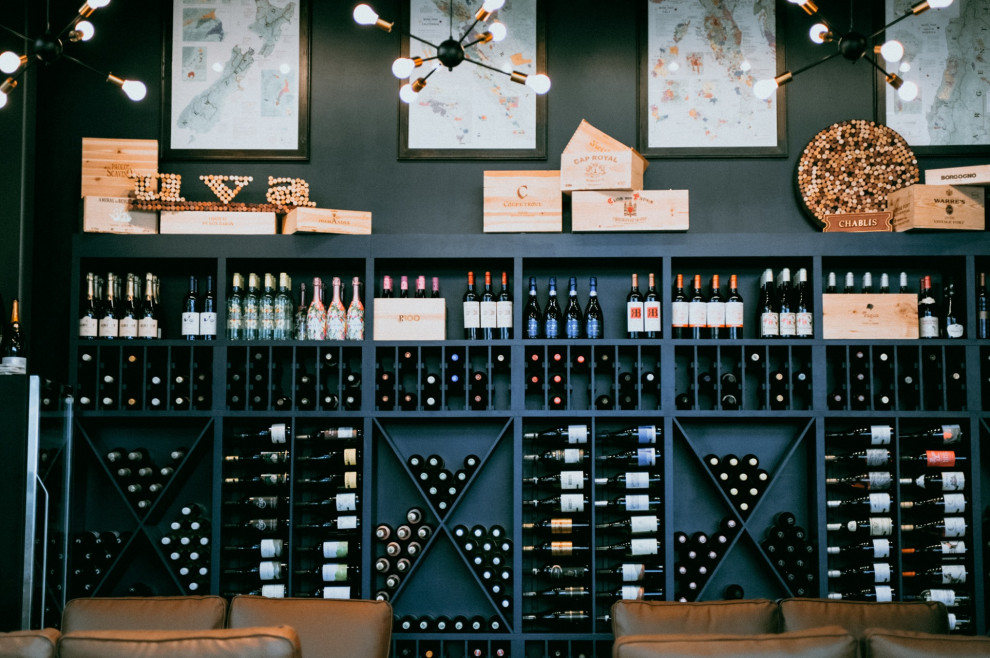 Diversify your options
The Springs offers a wide variety of restaurants – with everything from fine dining to casual patio eats. No matter what you're craving, check out our restaurant guide for the newest spots to hit.
While you're out and about, get your free Crafts & Drafts passport to snag deals and discounts at Colorado Springs breweries, wineries, distilleries and coffee shops. Redeem your passport at at least eight locations to win a "Frequent Flyer" t-shirt! Crafts & Drafts participants include Bristol Brewing Company, Uva Wine Bar, Building Three Coffee and more!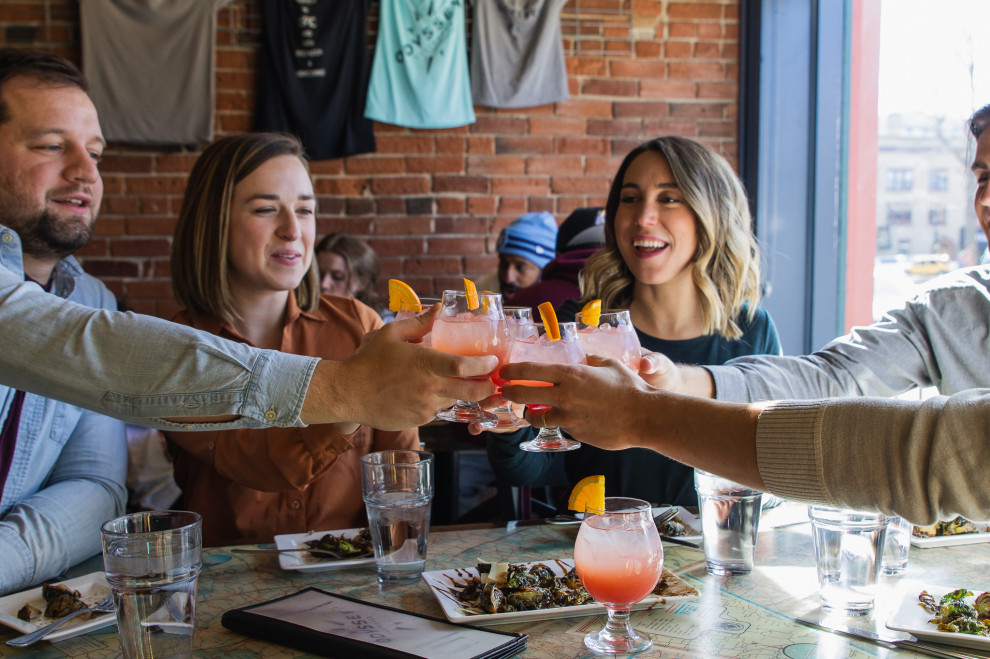 Sign up for a food and drink tour
Looking to get a broader taste of the local food scene? Sign up for a food or drink tour! Rocky Mountain Food Tours offers various packages for you and your group: The Original Tour, The Signature Cocktail Tour & the Pikes Peak Progressive Dinner. An experienced guide will lead you through the locations, highlighting Colorado food and history in a fun and unique way!
Springs Beer Tours offers a variety of package options and a chance to explore the Springs' beer scene! Learn about the brewing process while tasting delicious ales and lagers in the area.
Day 5: Power of Outdoor Exploration
Whether it's hiking, mountain biking, a Jeep tour or a fishing trip, Colorado Springs is the ideal destination for outdoor exploration. Visitors travel from around the world to experience the challenges and stunning views the region has to offer.
Ways to enjoy
Even in times of social distancing, there are ample opportunities to get outside, soak up some sunshine and explore.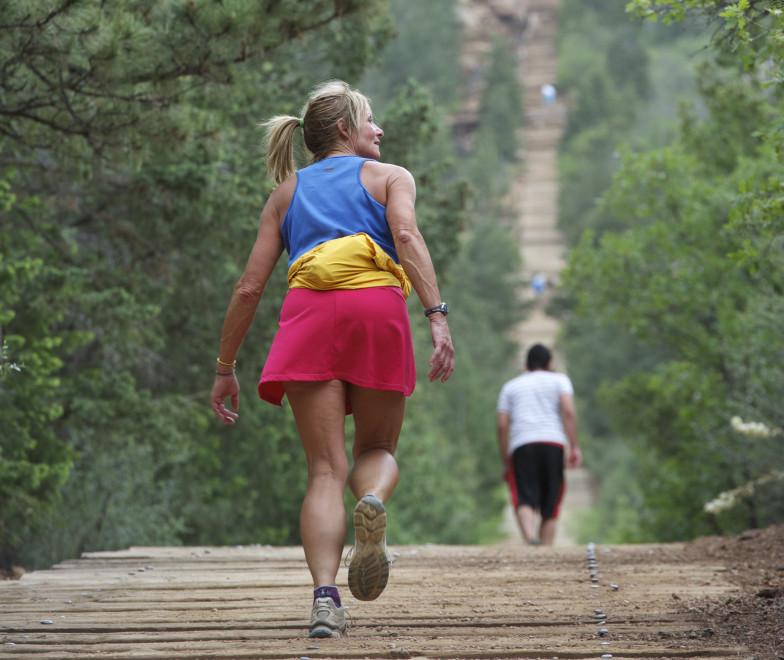 Hit the parks and trails
Whether you prefer leisurely strolls beneath towering rock formations or challenging hikes and rides through alpine forests, we have the trail for you. Red Rock Canyon Open Space and Cheyenne Mountain State Park both offer trails of varying difficulty and beautiful scenic views of the city.
If you're looking for a bit of a challenge, head to Manitou Springs to check out The Incline. While the hike is a mile in length, it gains more than 2,000 feet in altitude! Many Olympic athletes have used the trail to train over the years and can take anywhere from 45 minutes to 2 hours to complete. The hike is free, though reservations are required.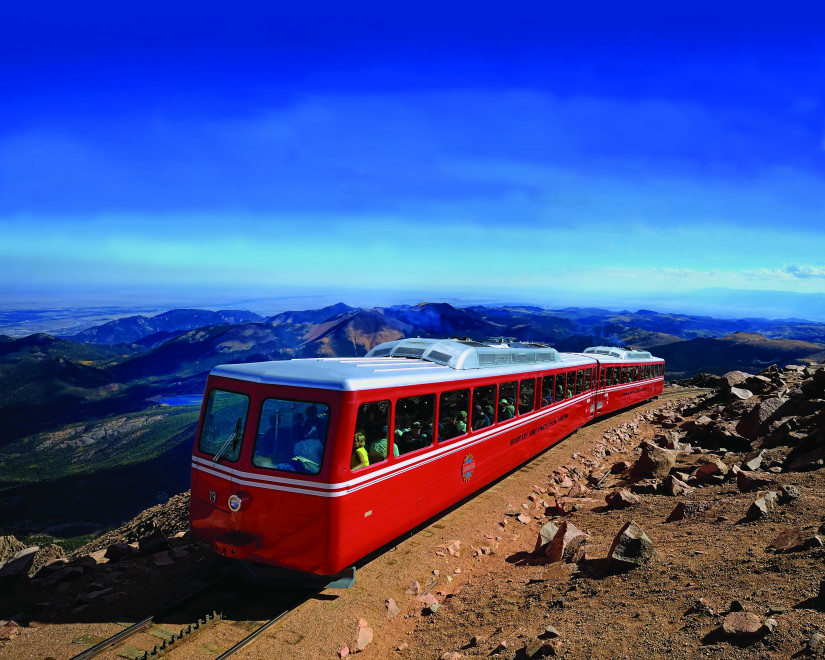 Explore Pikes Peak
This summer there are some exciting new things happening on Pikes Peak. The Broadmoor Manitou and Pikes Peak Cog Railway is reopening following a four-year renovation. The Cog offers a unique and breathtaking route to the 14,115-ft. summit of America's Mountain.
Looking for a more active journey back down the mountain? Pikes Peak Bike Tours offers a variety of trips for visitors of all ages and skill levels.
Regardless of how you experience Pikes Peak, make sure you check out this year's Ultimate Pikes Peak Challenge! With challenges including enjoying a delicious donut at the summit and driving the scenic Pikes Peak Highway, you'll have a blast checking off the list and earning embroidered badges.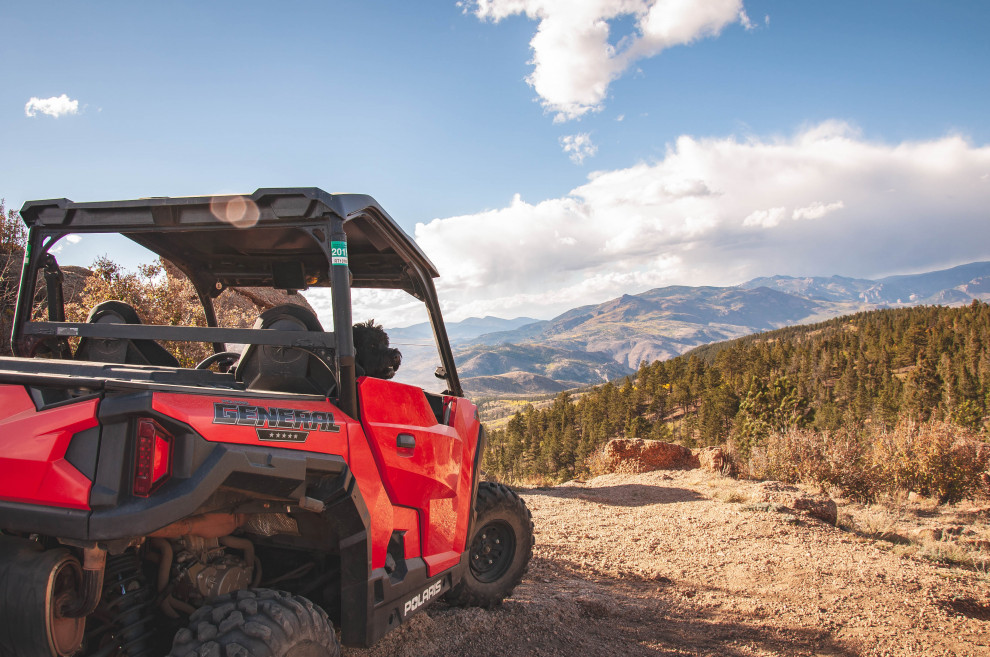 Find an adrenaline rush
Day 6: Power of the Arts
One way our region navigated the pandemic was by leaning into the arts. Instead of canceling cultural events, we adapted with virtual First Friday art walks, museum tours and concerts. In so many ways, the incredible local arts community held us together with positivity and hope. With vibrant galleries and installments across Downtown Colorado Springs, Old Colorado City and Manitou Springs, art enthusiasts will never tire of exploring.
Ways to enjoy
If you're looking to immerse yourself in the Colorado Springs arts and culture scene, you have plenty of options.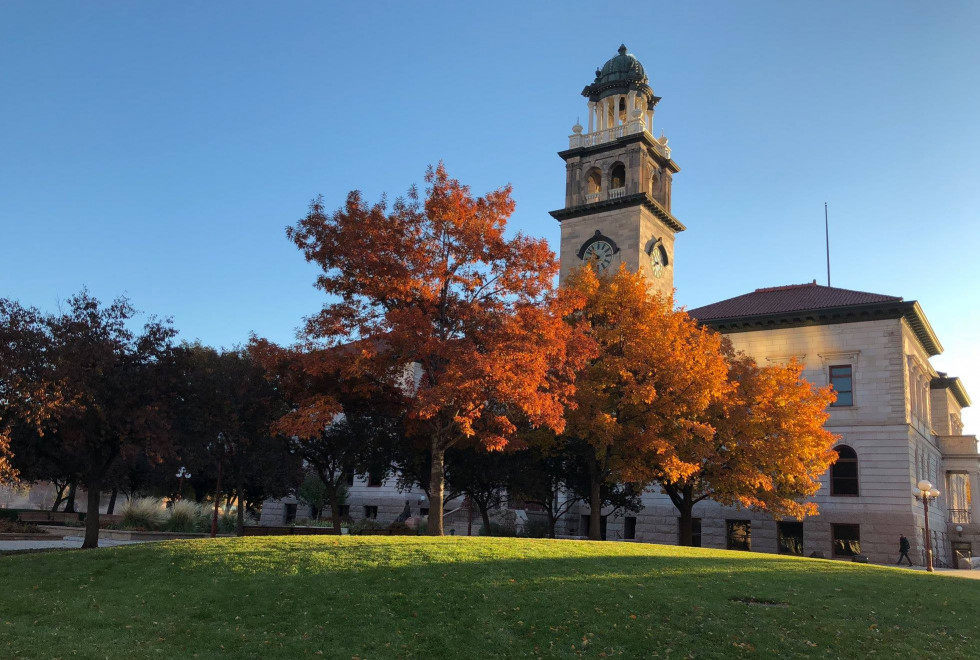 Go on a self-guided tour
Take your cultural experience into your own hands with a self-guided tour. Support public art while exploring Downtown Colorado Springs and getting your steps in with Art on the Streets. You can download a free Otocast mobile app to hear commentary from the artists themselves while you visit various sculptures and murals.
Planning a visit to the Colorado Springs Pioneers Museum? Check out the new COS@150 exhibit to celebrate the Colorado Springs sesquicentennial, then experience history come to life with the Story of Us interactive walking map.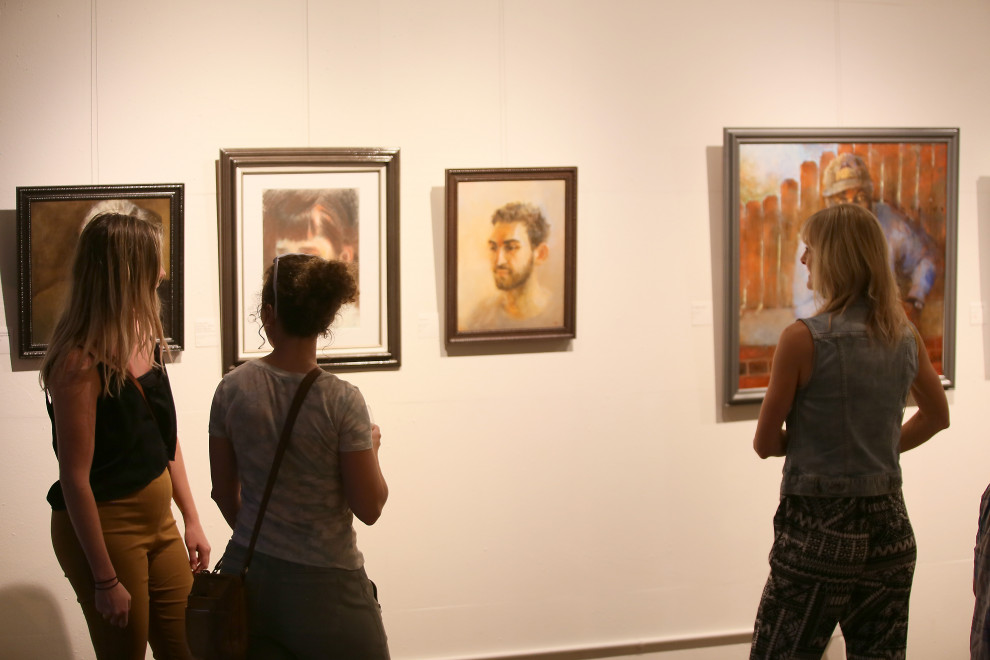 Participate in events
The first Friday of each month, Colorado Springs celebrates First Friday art walks. These events are free and open to the public and take place from 5-9pm at various galleries, retailers and nonprofits. Featured businesses include places like Arati Artists Gallery, GOCA UCCS, Gallery 113, Art 111, Kreuser Gallery, the Colorado Springs Fine Arts Center at Colorado College, Cottonwood Center for the Arts and Cacao Chemistry.
Visit PeakRadar.com, the cultural calendar for the Pikes Peak Region, and the Cultural Office of the Pikes Peak Region for countless events, workshops and shows each month.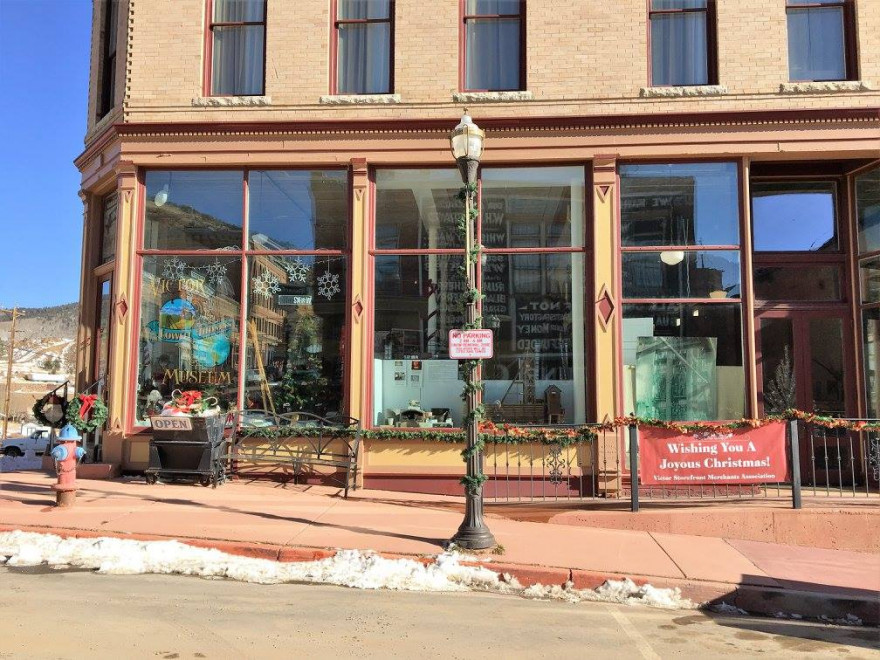 Seek out museums, galleries and more
Day 7: Power of Tourism
Tourism fuels the Pikes Peak Region, bringing in millions of visitors and billions of dollars in a typical year. No sector was hit as hard as the travel industry during the pandemic, with 21% of jobs lost since March 2020 according to Tourism Economics. Prior to the pandemic, travel and tourism brought more than $6.6 million per day into the local economy. We are hopeful that with the support of the community and visitors, we can get back to these strong numbers over the next few years.
Ways to support
Want to support recovery in the Pikes Peak Region? Here's how you can help.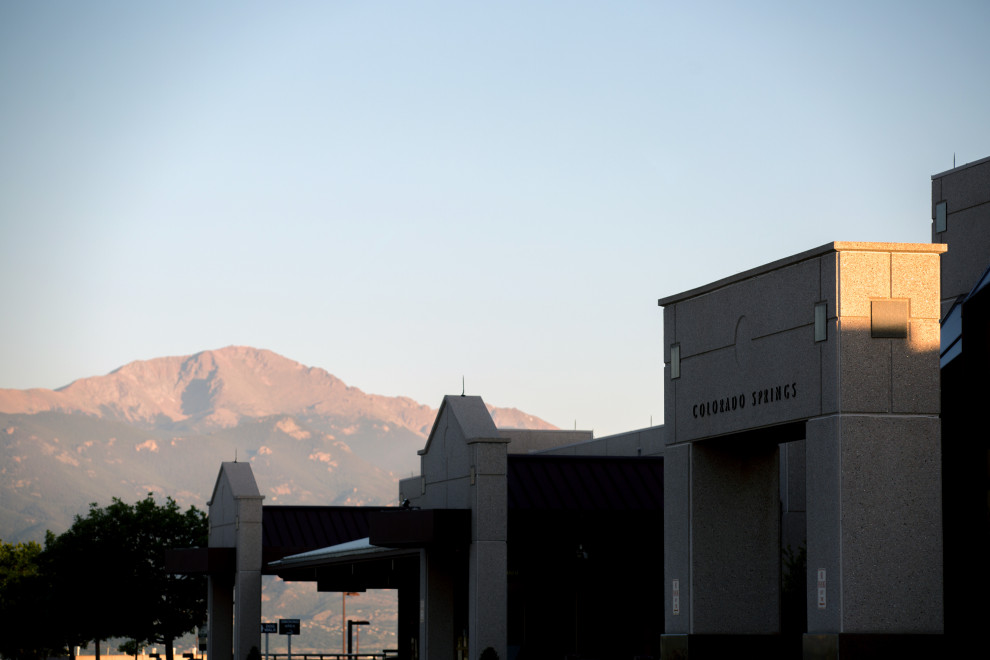 Fly COS
The Colorado Springs Airport is Colorado's Small Airport™. It's convenient, easy and accessible and now flies five major airlines, including Southwest.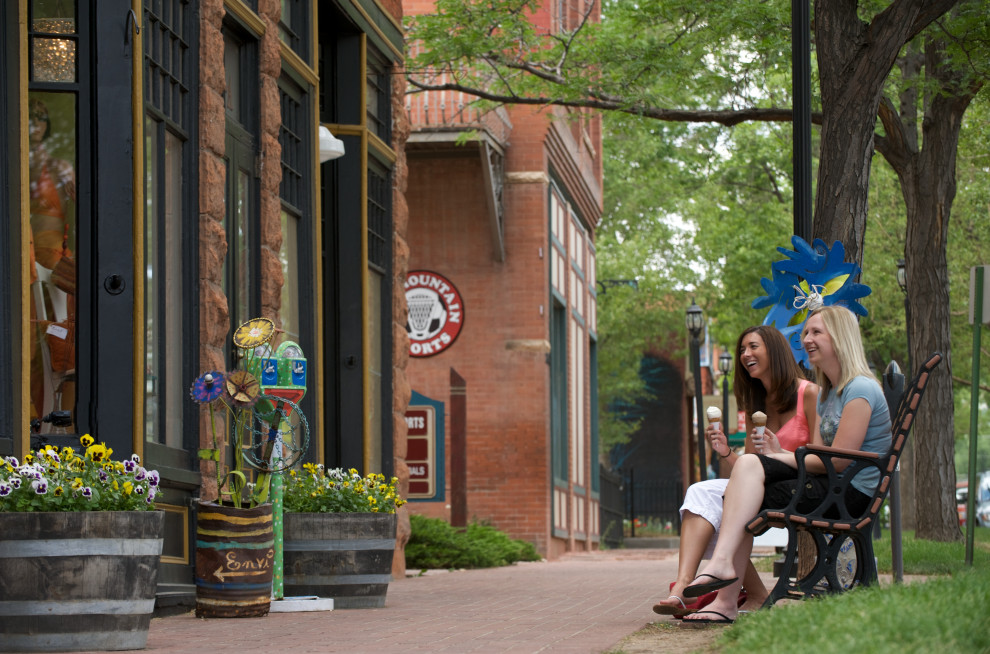 Eat, shop and play local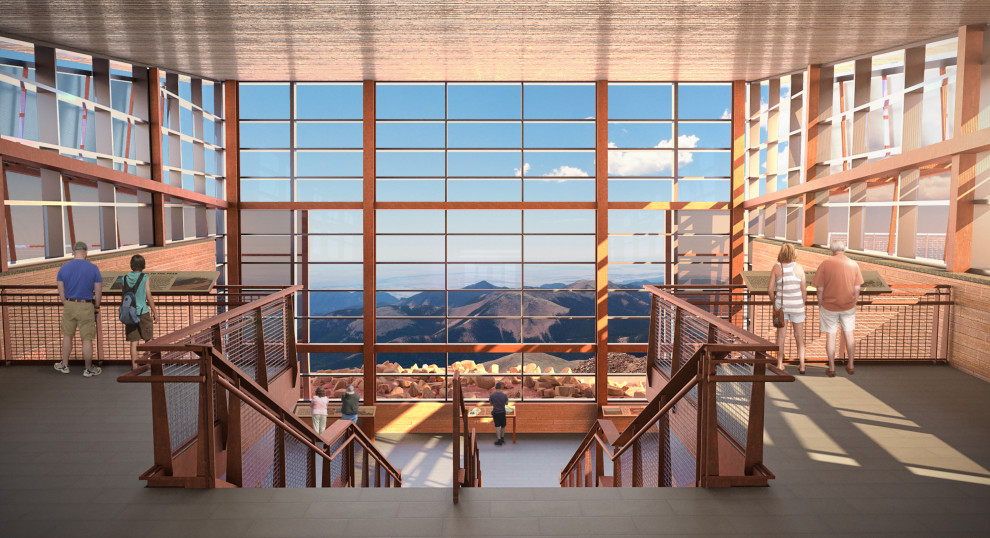 Explore what's new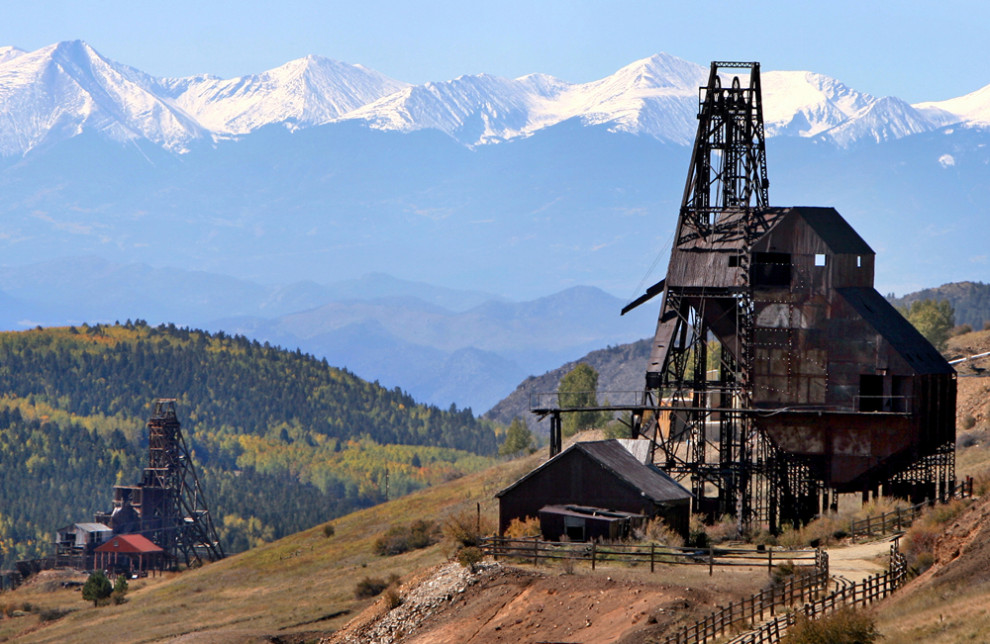 Stay an extra day
With some much so see, do and explore, why not stay another day or two (or three) in the Pikes Peak Region by visiting charming, historic towns like Woodland Park, Cripple Creek, Victor, Cañon City and Florence, all an easy and scenic drive from Colorado Springs.