For some people, love will be in the air this Valentine's Day. The rest of us are avoiding the roses, chocolates and jewelry at all costs. If you'd rather pull out your hair than witness a romantic evening on the town, then this blog is for you. We found the top ANTI-Valentine's Day events around the Pikes Peak region to help you forget the [wo]men who did you wrong. Celebrate the true love of your life - YOU!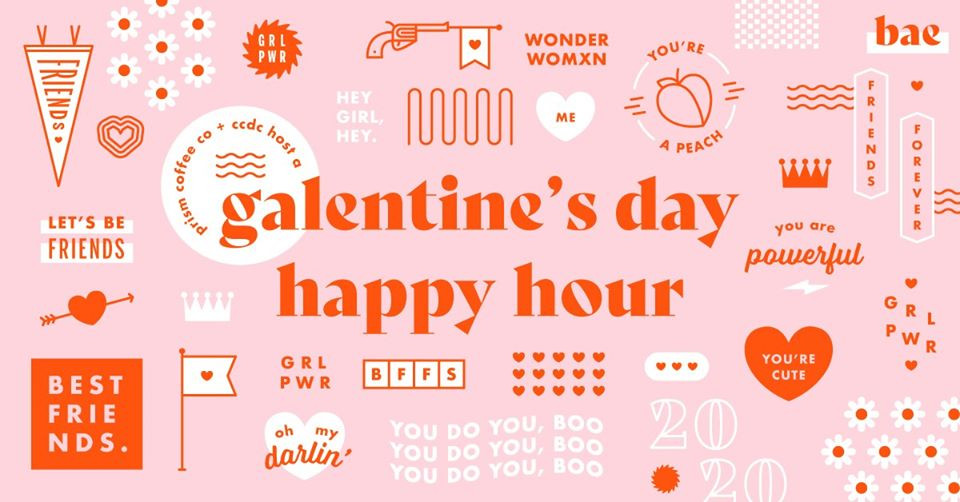 Galentine's Day Happy Hour
Celebrate friendship and platonic love on the eve of Valentine's Day. During this event, Almagre and Bon Bon Bombardier will be offering a very special cocktail and chocolate trio pairing for just $15! In addition to the celebration, they're also accepting (optional) donations to Inside Out Youth Services, a local nonprofit that supports and advocates for LGBTIQ youth. Personal hygiene products, non-perishable snacks or fresh fruits, bus passes and monetary donations are all welcome!
When: Thursday, February 13, 2020, 5 pm - 7 pm
Where: The Bar at Almagre
Cost: FREE + special drink prices
---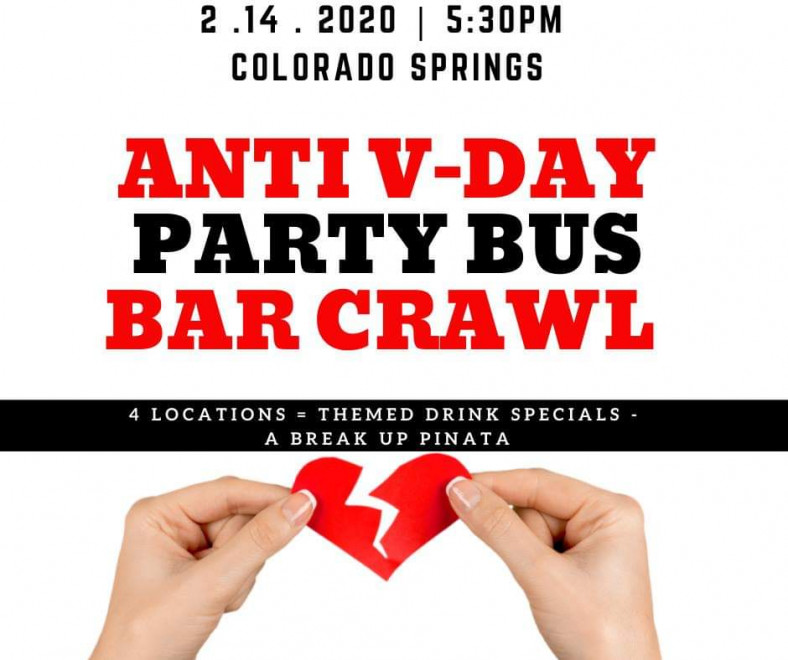 Anti-V-Day Party Bus Crawl
Roses are red, violets are blue, a bar crawl is cheaper than dinner for two! Whether you're single or in a relationship but against the ritualistic nature of Valentine's, you can fall in love with Local Motive Party Bus - no strings attached. Enjoy a free shot at Oskar Blues, an anti-valentines party, and a pinata to fill with old love letters and pictures of your ex.
When: Friday, February 14, 2020, 6 pm - 10:30 pm
Where: Multiple stops, beginning at Oskar Blues
Tickets: $30 per person - must buy in advance. Get your tickets here
---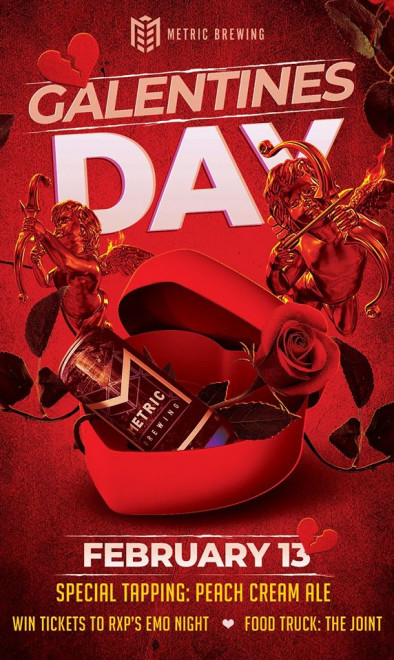 RXP's Galentine's Day at Metric Brewing
Galentine's Day is about celebrating lady friends, so get your best girlfriends together and celebrate the awesome women in your life! Enjoy beer, crafts, live music and prize drawings! Also during the party, they will collect donations for The Place, a local organization serving homeless youth in Colorado Springs. Donation items include:
- Body wash
- Deodorant
- Shampoo and conditioner
- Personal wipes
- Air freshener.
Every person who makes a donation will score an extra raffle ticket for the prize drawings.
When: Thursday, February 13, 2020, 7 pm - 9 pm
Where: Metric Brewing
Cost: FREE
---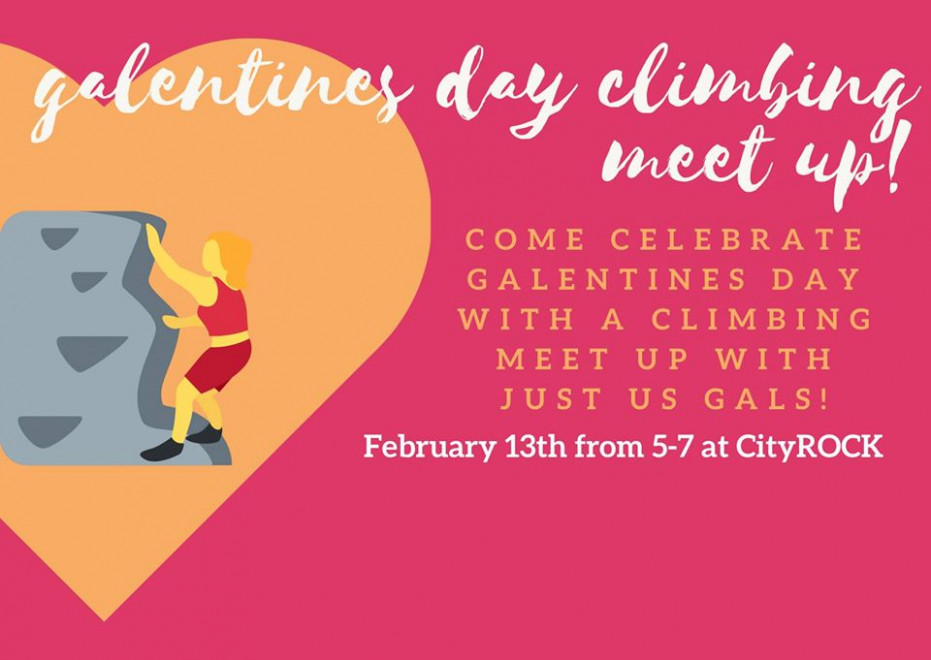 Galentines Day Climbing Meet Up
Sorry fella's, this one is JUST for the ladies. Join CityROCK for a fun, supportive, and easy-going women's only climb night! Whether you're an avid climber or wanting to try it out for the first time, this meet up is the perfect, non-threatening way to get started - all while being supported by amazing, strong women!
When: Thursday, February 13, 2020, 5 pm - 7 pm
Where: CityRock
Tickets: reserve your spot here
---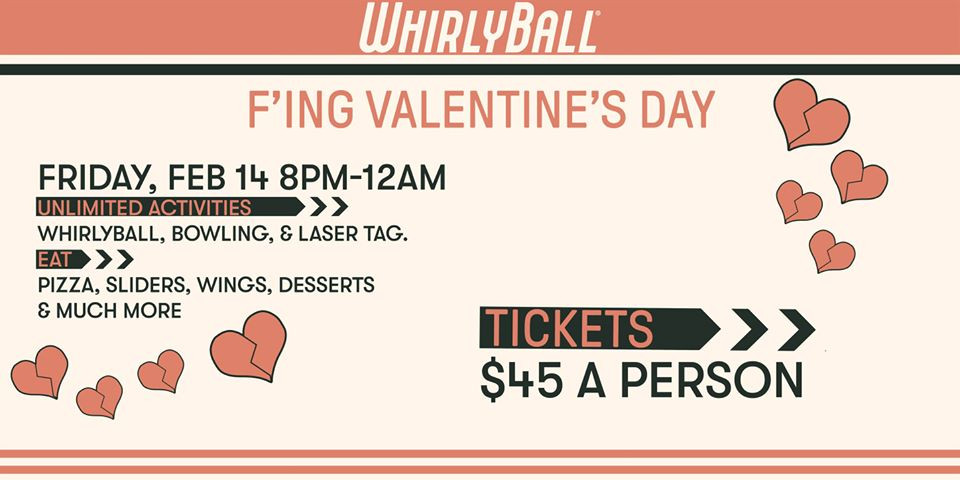 F'ing Valentine's Day
For LOTS of people, Valentine's Day kind of sucks... We all know it but no one wants to say it. Make it suck less by coming out to WhirlyBall for a night of drinks, bowling, laser tag, food and, of course, WhirlyBall. Munch on pizza, sliders, wings and dessert without worrying about impressing anyone with your breath - you aren't going to be smoochin' anybody!
When: Friday, February 14, 2020, 8 pm - 12 pm
Where: WhirlyBall
Cost: $45
---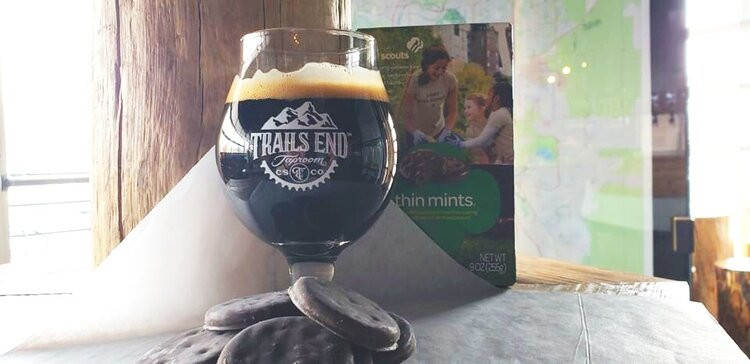 Valentine's Girl Scout Cookies and Beer Pairing
Wash down the bitter taste of your ex, old what's-their-face, or simply join in a protest against Hallmark Holidays with a special beer and cookie pairing at Trails End Taproom. Come out, buy a small cookie sampler plate and pour your own beer samples recommended for each cookie. Enjoy live gypsy swing music by Hot Club of Springs to go perfect with your cookie and drink date with yourself or some friends.
When: Friday, February 14, 2020, 5 pm - 8 pm
Where: Trails End Taproom
---

Mystery Science Theater 3000 Live
Laughter is the BEST way to forget the inundation of cards and PDA, even if it's just for a couple hours. Join Joel Hodgson and the world's greatest - and only - movie-riffing robots, Tom Servo, Crow, and Gypsy, as they take you on an exhilarating roller coaster ride through some of the cheesiest films ever made. Nothing romantic about it!
When: Sunday, February 16, 2020, 6 pm
Where: Pikes Peak Center
Tickets: $40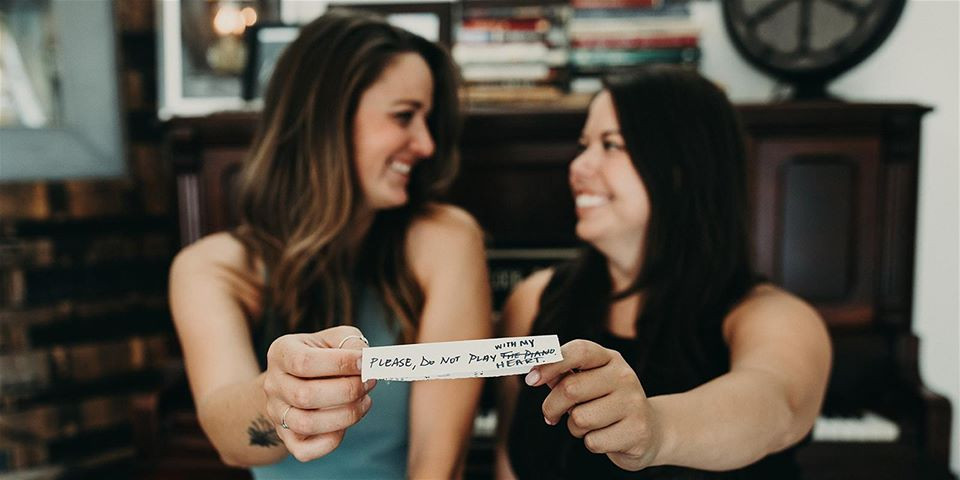 HONORABLE MENTION: Single for Valentine's Day Singles Mingle
Okay, so maybe you haven't TOTALLY given up on love. Well, let us help you meet your next Valentine. Join Single in the Springs for a Valentine's Day Singles Mingle! No one to buy flowers for or take on a date for V-day? No problem. Find your next match or just sip away your sorrows. Enjoy drink specials, giveaways and a night of fun.
When: Thursday, February 13, 2020, 6 pm - 9 pm
Where: Phantom Canyon Brewing Company
Tickets: $10