Colorado Springs has a long and tumultuous history when it comes to alcohol, and the current bar scene reflects on its prohibition era past. Dive into the history of libations and discover what life would have been like hiding in the shadows of COS speakeasies.
For the first 61 years that the city of Colorado Springs existed, it was illegal to sell even a drop of alcohol. General William Jackson Palmer, the city's founder, stuck to his Quaker beliefs and saw a vision of a sober community. Colorado Springs was a dry city nearly 50 years before the rest of the United States, giving residents and bar owners time to master the craft of keeping their bars hidden. Whether by secret entrance or providing a password at the door, patrons could discreetly visit these illegal establishments to continue enjoying the official beverage of the West: whiskey. If caught with alcohol, people often faced fines or even jail time – but to many, the risk was worth it! Even as the prohibition was lifted and alcohol became legal, many speakeasies stuck around. So, whether it's behind a closed door of a shop, underground or tucked in alleys, you never know where you might spot one of these hidden gems.

With a wide selection of fine wines, this tucked-away wine bar is located above La Baguette in Old Colorado City.  This just might be "the secret living room you've always wanted."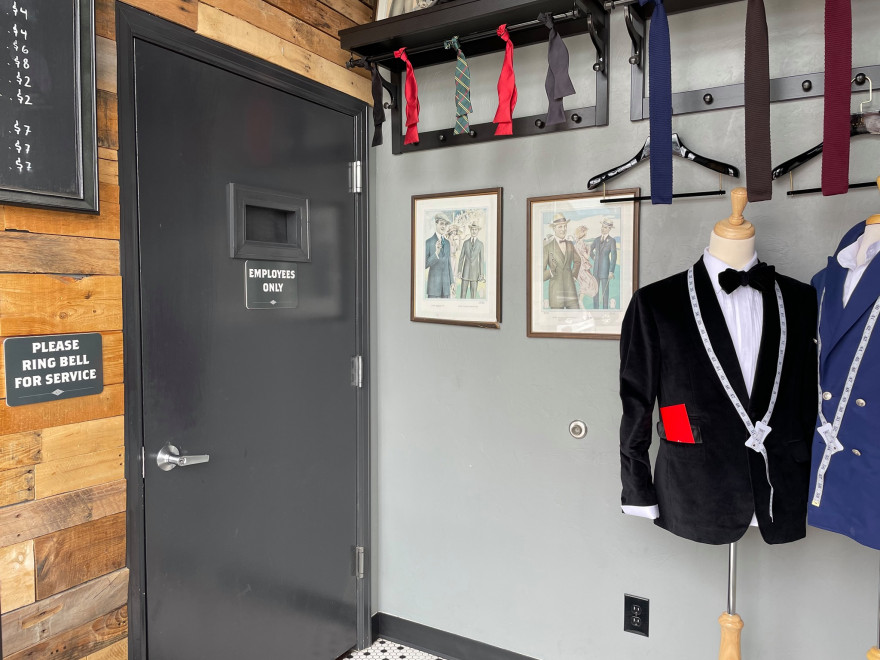 As one of the oldest and hardest to find speakeasies, Brooklyn's is a local favorite. Disguised as a haberdashery and with a back-alley exit, it's perfectly discreet.

Hidden behind a fake brick wall in the back of Roosters House of Ramen, you will find Colorado Springs' pop culture- themed speakeasy. Allusions Bar rotates through different themes to change up the vibe and keep things fresh. From Game of Thrones to Lord of the Rings and Harry Potter, you will surely harness your inner nerd.

Hidden under Colorado Craft Social, the Archives serves drinks rooted in classic cocktails and delicious food. It is a more recent opening, keeping the spirit of speakeasies alive.

"Fulfill your curiosities as the neon sign pulls you down the alley." This alley-only access cocktail bar used to be very difficult to spot. The addition of new windows and signage makes it a bit easier to find, but it remains as classy as ever.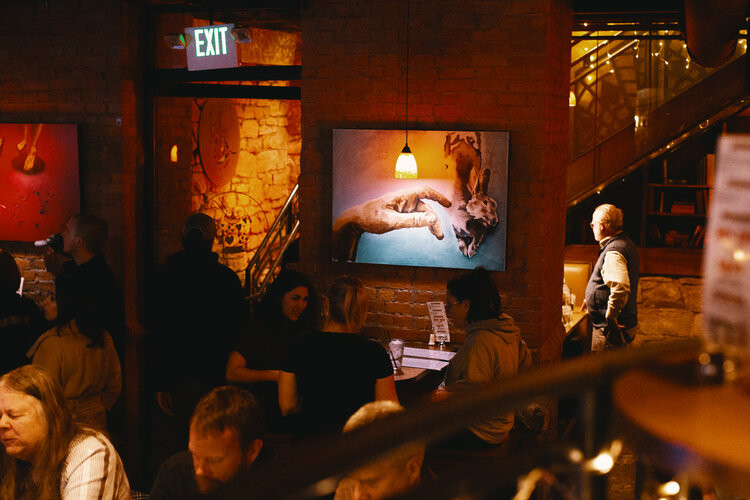 Where you would normally expect to see people waiting underneath a subway stop, you will find a staircase leading down into this secret bar. The Rabbit Hole is a local favorite, and for good reason. With unique, creative dishes and a rustic, cozy atmosphere, this will surely become one of your new favorite date locations.