Cooler weather doesn't mean date nights have to get stagnant. The Pikes Peak Region is bustling with year-round activities that offer the perfect time to reconnect and keep the spark alive. Here are 5 date ideas for an afternoon/evening out.
1. Get Cozy Downtown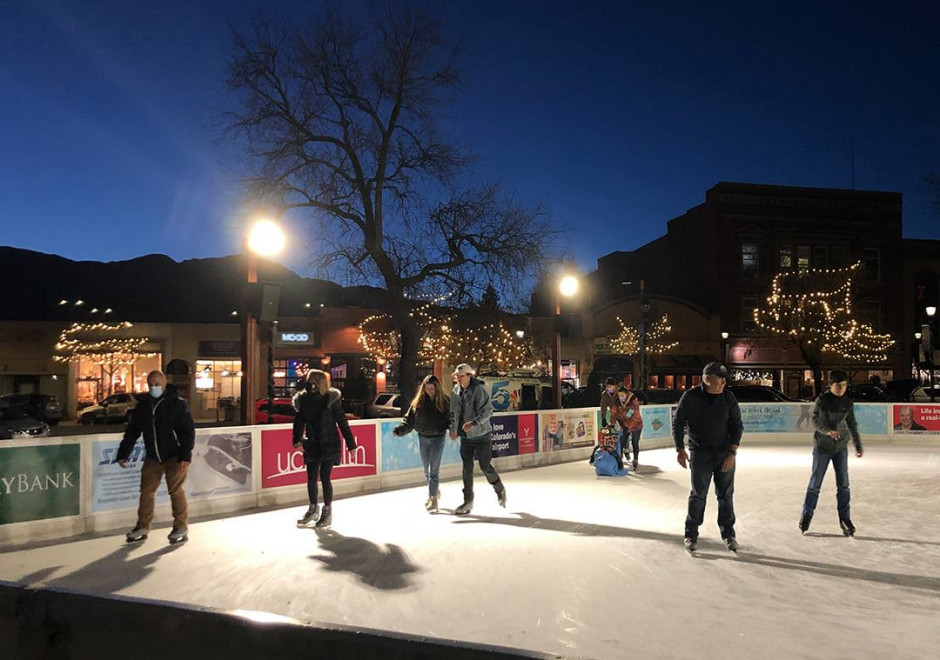 Open through February 2022, Skate in the Park at Acacia Park offers an affordable (and adorable) date idea. Tickets are $10 and include skates. After showing off your skills in the rink, take your boo to sip on a cup of hot cocoa at a nearby favorite like The Perk Downtown or Pikes Peak Lemonade.
2. Discover Your Inner Kid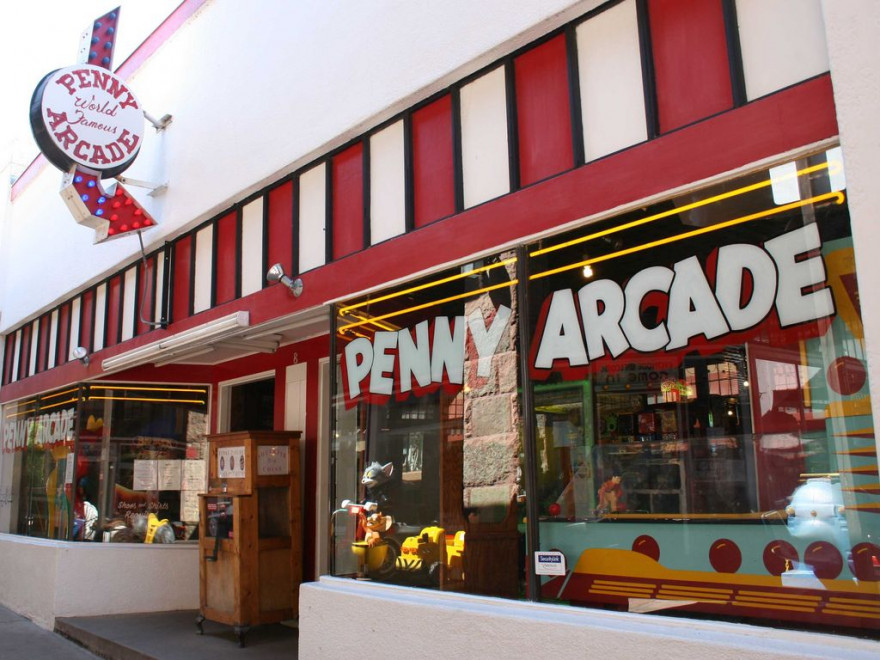 Nothing ignites love like the pure bliss of feeling like kids again. Head to the vintage Penny Arcade in downtown Manitou Springs and enjoy childhood arcade favorites like pinball and Skee-Ball. Afterward, enjoy a playful fine-dining menu of cheese and dessert fondue at Mona Lisa Fondue Restaurant.
3. Soak in the Views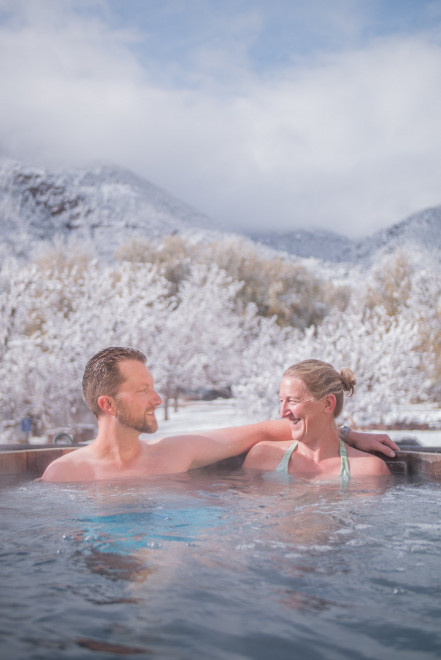 Miss the outdoor fun that comes with summer? Layer up and get back out there! Hikes throughout North Cheyenne Cañon Park are accessible all winter long. Rent snowshoes or try out micro spikes if it's snowy and icy. After a rewarding hike with incredible views, take a cozy soak in a private cedar mineral tub at SunWater Spa, overlooking Pikes Peak.
4. Get a Taste for the Divine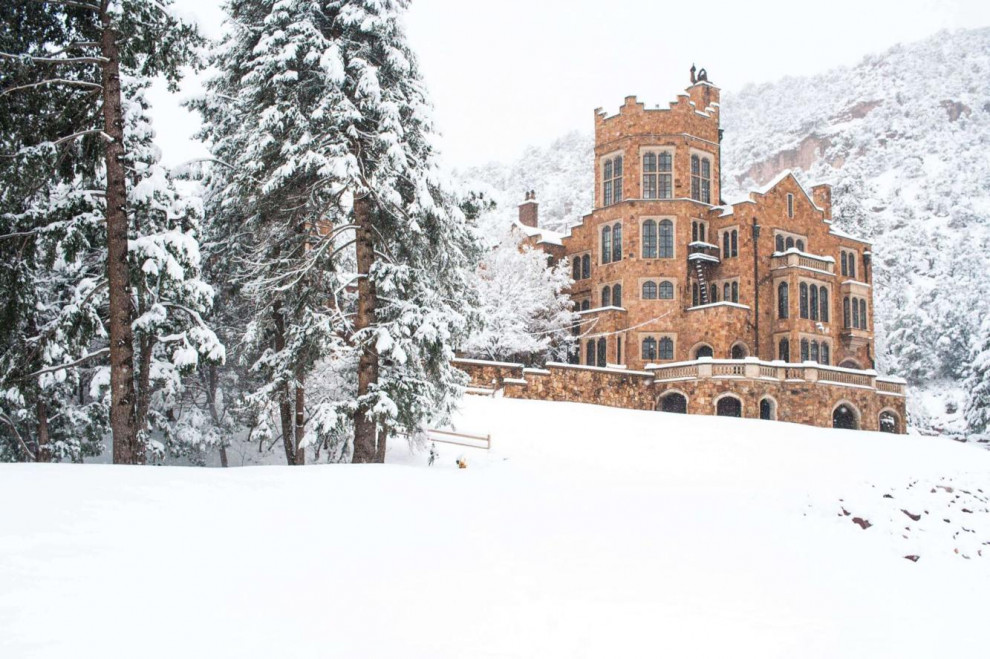 Experience luxury with an afternoon tea at the historic Glen Eyrie Castle, the original home of General William Jackson Palmer. The cozy, quaint castle screams romance. Head to nearby Garden of the Gods Park afterward for a sunset walk and for a reminder of why it's called Garden of the Gods.
5. Wine and Walk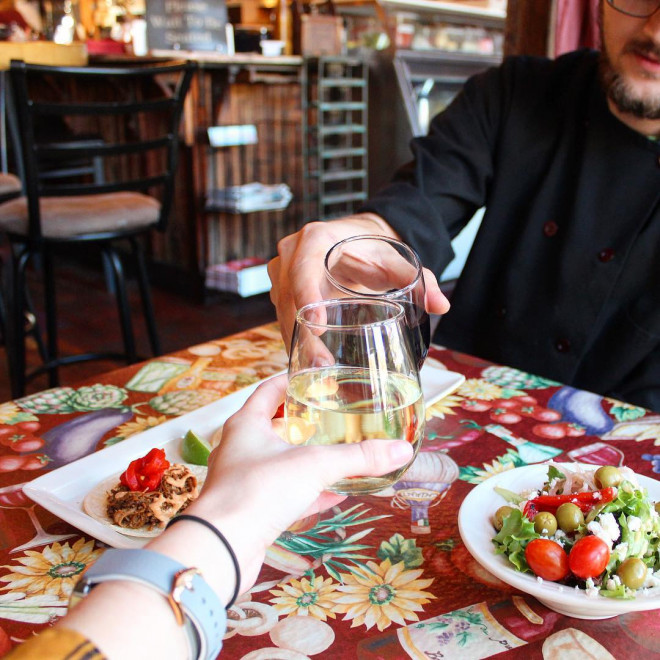 Feel like you're in a Hallmark movie with a stroll through Old Colorado City. Walk hand-in-hand as you hit the boutiques and art galleries. Then share tapas and a bottle of wine at the TAPAteria.