Cripple Creek History
Cripple Creek, Colorado's history begins with the Native Americans, the Ute tribe, who lived off the land.
---
Many years later, what put the town on the map was a cowboy named Bob Womack, who for almost 15 years searched the southwest slope of Pikes Peak for gold. In 1890 he finally discovered the precious medal in Poverty Gulch, which later became the town of Cripple Creek. Thousands of prospectors flocked to the region between 1890 and 1910 and it became the "World's Greatest Gold Camp." More than 22,400,000 ounces of gold was extracted from more than 500 mines in the Cripple Creek and Victor region. This amounted to $11.2 billion (in today's dollars) in gold.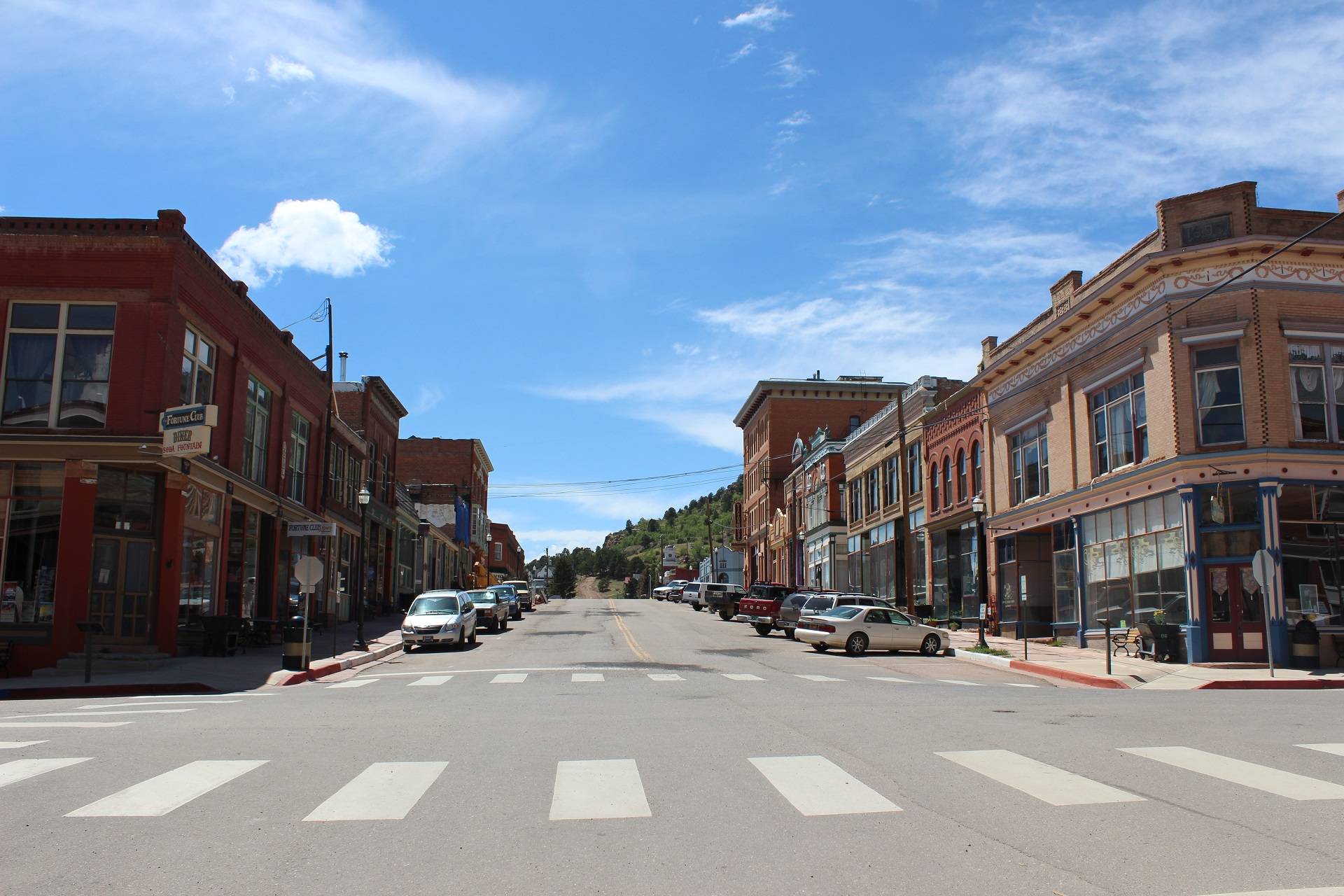 After 1900 the area's gold production declined, and by the early 1940's gold production was down to less than one percent of what it once was. By 1990 the town was almost dead with about 600 residents, but in 1991 with legalized gambling, the town once again came alive. Many of the old town's historic buildings were refurbished as casinos.
In 1995 an open-pit mining operation was established at what was the site of the former Cresson Mine. Today that mine annually produces over 250,000 ounces of gold and is the largest mining operation in the continental United States.
The Cripple Creek Historic District is designated as a National Historic Landmark by the National Park Service. Today, visitors to the area can experience the rich Cripple Creek, Colorado history through its shops, attractions and museums.
The Cripple Creek Heritage Center is a great way to for visitors to immerse themselves in the past, with hands-on exhibits that will entertain and educate you on Cripple Creek's history. The Mollie Kathleen Gold Mine allows people to go 1,000 feet underground in a historic gold mine. The Cripple Creek & Victor Narrow Gauge Railroad takes people on a train ride through the old mining days. More of Cripple Creek's attractions can be found here.
Plan your visit to historic Cripple Creek, Colorado. Order a FREE Visitor's Guide of the Pikes Peak Region.